A statewide ballot measure to legalize the use, cultivation, and distribution of medical marijuana will be presented to Oklahoma voters this June.
Earlier this month, Oklahoma Gov. Mary Fallin announced her decision to place the statewide ballot measure proposing legalizing medical marijuana on the June primary election ballot.
Oklahoma voters will decide on June 26 whether or not to establish a statewide licensed system of medical marijuana. State Question 788, certified last year for this year's ballot, would legalize the use, cultivation, and distribution of medical marijuana to patients at least 18 years old with a doctor's recommendation.
Fallin, who opposes legalizing marijuana, filed an executive proclamation to place the ballot initiative on the June primary election ballot. She could have scheduled it for November.
"Backers of this proposal to legalize medical marijuana followed procedures and gathered the more than 66,000 required signatures to submit the issue to a vote of the people," Fallin said in a statement. "I'm fulfilling my duty as governor to decide when that election will occur this year."
What is Question 788?
If voters approve Question 788, the measure would permit physicians to recommend a patient, who is at least 18 years old, for a state-issued medical marijuana license. Licenses would cost $100 and expire after two years. Recipients of Medicaid, Medicare, or SoonerCare would pay $20 for a license.
Rather than listing specific qualifying conditions, Question 788 permits licensed physicians to recommend marijuana for any condition they determine would be beneficial for their patients.
Obtaining a license would allow the patient to legally purchase and possess up to 3 ounces of marijuana, up to an ounce of concentrated marijuana, up to 72 ounces of edible marijuana, and to cultivate up to six mature plants and six seedlings. Individual counties do have the opportunity to increase these limits. Sales would be taxed at 7 percent, with revenue going to regulatory costs.
Also under the initiative, employers, landlords, and schools would be forbidden from penalizing patients for holding a medical marijuana license, unless patients possess or use cannabis products while at work.
Individuals under the age of 18 could obtain a medical marijuana license with the signatures of two board-certified physicians and a parent or legal guardian.
"State Question 788 was designed to make Oklahoma the most patient-oriented and business friendly state for the medical marijuana industry. SQ 788 will create jobs, sorely needed tax revenue, and possesses a number of patient protections that simply don't exist in other states with similar laws," said William Jones, campaign manager for the Vote Yes On 788 campaign.
Currently in Oklahoma, the possession of marijuana is subject to 0-5 years for a first offense, 0-10 years for a second offense, and 4-15 years for a third offense. Cultivation or distribution of marijuana for any purpose is classified as a felony offense punishable by up to life in prison.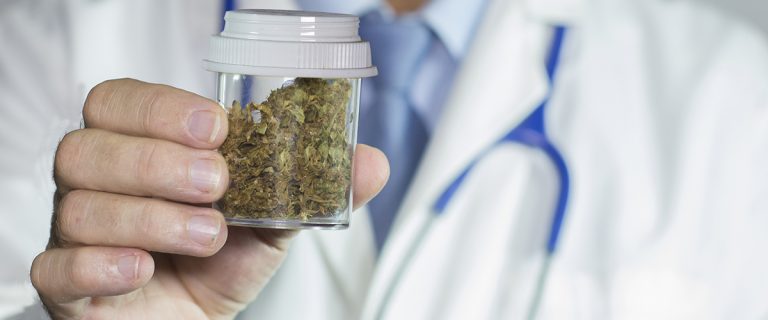 Is Question 788 Likely to Pass?
Question 788 needs only a simple majority to be approved. A recent poll from Sooner Poll found that 62 percent of Oklahomans support the measure.
There is some concern among medical cannabis supporters, however, that primary elections tend to have a lower turnout rate than general elections. Democratic candidate for governor, Drew Edmondson, suggested that Fallin's decision to place the measure on the June ballot is an attempt to minimize its chances of passing.
"This is an important issue and certainly one where all Oklahomans should vote – despite Gov. Fallin's efforts to stifle their voices," he said.
If voters do approve Question 788, Oklahoma will become the 30th U.S. state to legalize medical marijuana.
Learn More about Medical Cannabis
You can learn more about the potential benefits of medical cannabis by visiting our education page, or keep up with the ever-changing cannabis industry through our news page.