Nevada recreational marijuana sales soared to nearly $38 million in October, breaking the previous monthly record since dispensaries began selling adult use cannabis last summer.
Since beginning retail marijuana sales July 1, Nevada's young yet budding recreational marijuana market continues to surge. The state posted more than $37.9 million in marijuana sales last October, its highest monthly sales total yet, according to recently released data from the state Department of Taxation.
"We are pretty on target with projections, maybe a little over," said Nevada Department of Taxation spokeswoman Stephanie Klapstein.
October's record-high recreational and medical marijuana sales generated a combined $5.8 million in tax revenue for the state. This surpasses the total marijuana revenue generated in August, the state's previously biggest month, by about $1 million. Nearly $3.8 million of the month's revenue came from the 10 percent retail tax applied to recreational sales.
Nevada's marijuana law also imposes a 15 percent excise tax, with revenue going to enforce the measure and into the state general fund earmarked to fund K-12 education. The excise tax alone has generated almost $6.5 million since recreational sales kicked off July 1.
Nevada has now drawn in more than $19 million in total tax revenue from the marijuana industry since adult use sales started last summer. More than $12.6 million of that total has come from recreational marijuana retail tax.
Marijuana in Nevada
Recreational marijuana in Nevada was legalized November 2016 after 54 percent of voters approved Question 2. The law allows adults aged 21 and older to purchase and possess up to 1 ounce of marijuana for personal use. Medical marijuana has been legal in Nevada since 2000.
Nevada's recreational marijuana market shot out of the gate. After just two weeks of sales, state dispensaries nearly ran out of their cannabis supply. Since then, sales have continued their strong start in the four months of reported sales, outpacing projections. Sales hit $27 million in July, $33 million in August, and $27.7 million in September before peaking at $37.9 million in October.
Cannabis market research firm New Frontier has projected that Nevada's cannabis market will balloon to nearly $630 million by 2020.
Looking ahead, state and local officials may turn their focus on establishing designated consumption areas. As of now, Nevada, like all states with legal recreational marijuana, does not allow for social or public use. This is a particularly notable problem for Nevada, which attracts more than 42 million tourists per year in Las Vegas alone.
"We have 40 million tourists in Las Vegas; we're around the world right now saying, 'Come to Las Vegas, because you can buy recreational marijuana, or cannabis," said state Senator Tick Segerblom in July. "But you have to also say, 'There is literally no place that you can use this as a tourist. You can't use it in your hotel room. You can't use it on the Strip. You can't use it at a restaurant. You can't use it at a concert. But they do."
Some commissioners in Clark County have indicated they're hesitant to introduce marijuana lounges, concerned that doing so may invite interference or scrutiny from the Department of Justice.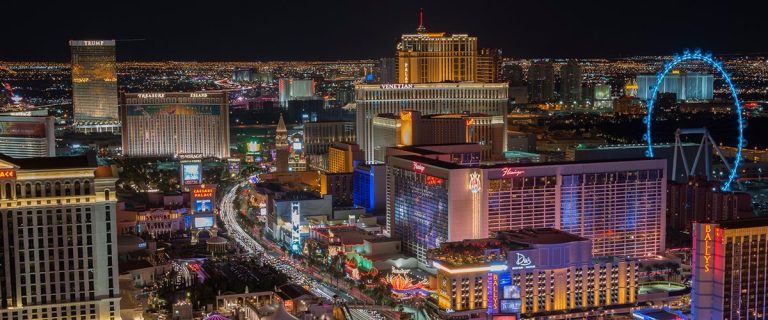 States with Legal Marijuana
Nevada is one of eight U.S. states to legalize recreational marijuana, despite cannabis remaining illegal under federal law. Colorado and Washington were the first states to legalize and implement recreational marijuana markets in 2012.
California, whose voters also opted to legalize adult use cannabis November 2016, launched its regulated recreational market earlier this month. Dispensary owners in Nevada are hoping that the illegal marijuana market that flows over the border from California will decrease now that regulated sales have started.
Follow the Growing Cannabis Industry
Keep up with the latest developments in the growing legal cannabis industry by visiting our news page.