With the one-year anniversary of recreational cannabis access taking place this month, what were the highs and lows of Canada's marijuana legalization?
It's been one year since the great northern neighbor of the United States made history by becoming the second country in the world to legalize recreational cannabis. On Oct. 17, 2018, Canada opened its legal adult-use market by means of the Cannabis Act, also known as Bill C-45.
An estimated 1.5 million Canadian adults consumed cannabis they had acquired through legal means the first year of Canada's legal marijuana industry, and more people are expected to partake in the years to come.
Canadian Prime Minister Justin Trudeau spoke at a press conference about the country's decision to legalize marijuana on the market's one-year anniversary, claiming that the move had been the right way to go.
Trudeau said the decision to keep Canadian "communities safer and remove profits of the pockets of organized crime was the right one."
Liberal leader Justin Trudeau speaking in Quebec earlier on the one year anniversary of the legalization of recreational cannabis possession and use.

Trudeau: the decision "was the right one."#cdnpoli #elxn43 pic.twitter.com/LdI59IlzEB

— Seán O'Shea (@ConsumerSOS) October 17, 2019
While Democratic presidential hopeful Sen. Bernie Sanders joked in an anniversary tweet that the sky had not fallen after full marijuana legalization in Canada, in reality, the move took quite a leap of faith. As the first major country to legalize recreational marijuana, Canada stepped into unchartered territory and with it came risks and potential rough patches.
Here we take a look back at year one of Canada's legal marijuana market, exploring sales totals, challenges related to access, impacts on crime, job creation, and more. We also examine where Canada's marijuana industry is headed to next.
Legal Sales Vs. Illegal Market
One year since the legalization of recreational marijuana, dispensary sales in Canada are expected to hit over $1 billion, equivalent to 105,000 kilograms. Estimates from a new report by New Frontier Data are even higher, with the data firm projecting that total marijuana sales will reach $2.5 billion in Canadian dollars (USD 1.9 billion) by the end of the year.
While those sales numbers are impressive, many industry analysts believe they could be higher if not for early market hiccups and competition from the nation's persistent and dominant illegal market.
According to the Associated Press (AP), an estimated $5 billion to $7 billion in illegal marijuana has been sold since legalization, far overshadowing the nation's legal market.
Consumers opting for the illegal market rather than the legal one also appears to be playing a role in why Canadian cannabis stocks have yet to truly take off.
New Frontier Data suggests a lack of first-year performance and profitability from several of the largest licensed cannabis producers on Canadian stock exchanges (TSX and CSE) has contributed to sharp declines in stock prices.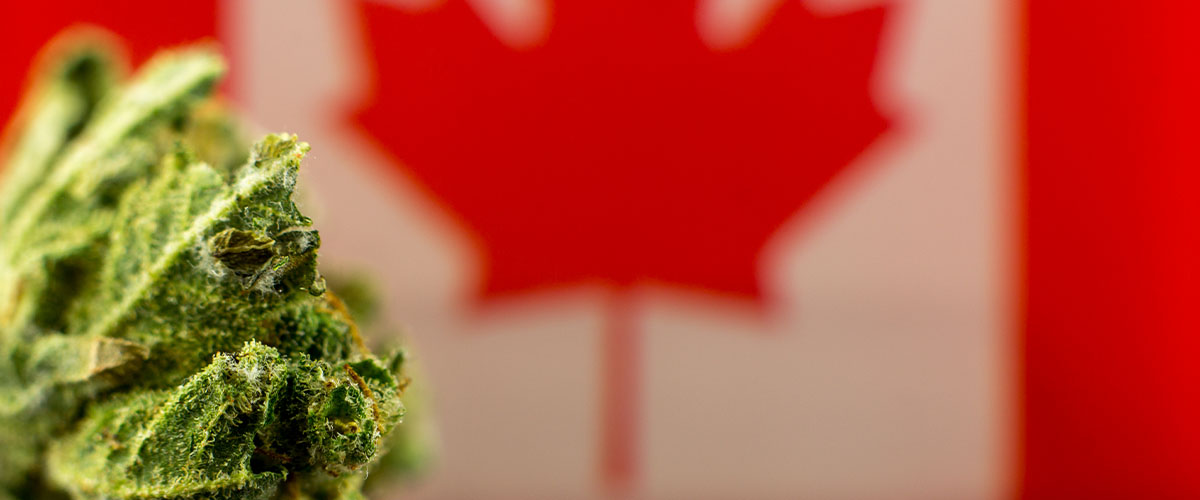 Disproportionate Cannabis Access
Another kink Canada's legal marijuana market has run into early has to do with barriers in access to marijuana. Under Canada's marijuana law, the country's 13 provincial and municipal governments get the say-so when it comes to where dispensaries will be allowed and whether it will be distributed through state-run or private retail shops.
According to the AP, there are currently more than 560 licensed stores across Canada, but more than half are in Alberta, the fourth-largest province. The top three provinces by population are Ontario, Quebec, and then British Columbia (B.C.).
Ontario and Quebec, which together make up two-thirds of Canada's population, currently only have about 45 retail cannabis stores, limiting the legal market's reach. Reports suggest Canadian regulators aimed at opening 250 legal cannabis stores in B.C. but have only managed to open and operate around 80 private stores and seven government-run shops.
Through July, legal sales in B.C. were only $25 million, while in the more sparsely populated Alberta, sales reached $145 million.
The Canadian government had hoped to ensure all communities would have cannabis access by opening online marijuana sales. In theory, the plan seemed like a good idea, however purchasing cannabis online may not be a move that feels secure for many Canadian adults.
So far, online cannabis sales have been underwhelming. An AP report cites Megan McCrae, board chair of the Cannabis Council of Canada industry group, who believes part of the slow online purchasing is due to consumers being reluctant to pay with a credit card since the transaction could come to the attention of U.S.-based banks or border guards.
Impact on Crime
Canada had seen no sign of increases in impaired driving or underage use since legalization, according to the Associated Press. Reports out of Calgary showed that there was little to no evidence that cannabis legalization had caused increased crime or disorder.
Leafly, reporting on the early impacts of legalization in Canada, found that in most jurisdictions, crime rates had "neither risen nor fallen" compared to historic trends.
Without any strong evidence to suggest differently, the low to no impact on crime rates follows a trend that has been reported in the U.S and in Uruguay following legalization. Evidence from studies suggests that cannabis access laws do not have an adverse impact on crime rates.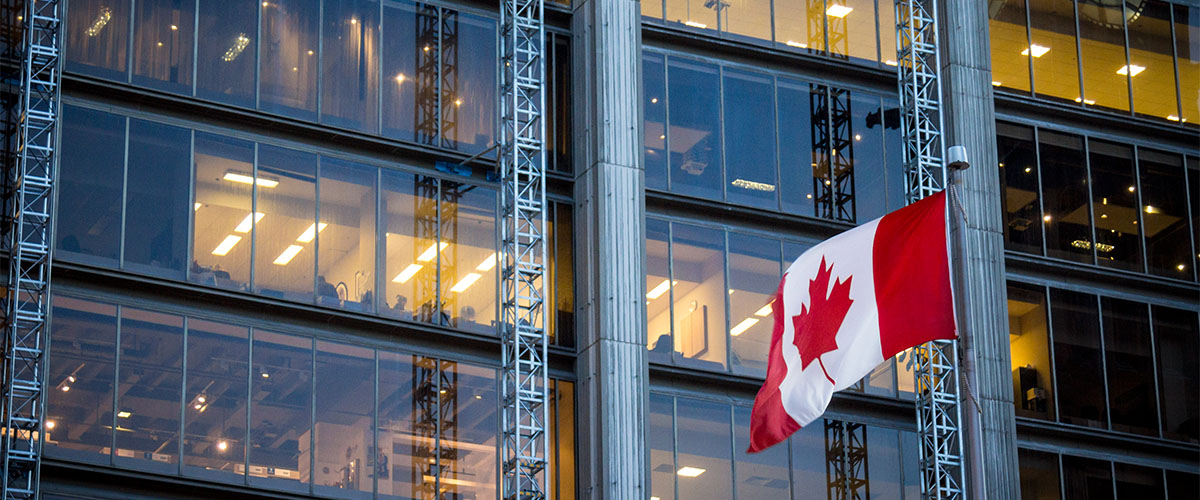 Wins for Workers
After one year, Canada's legal marijuana market has created thousands of new job opportunities. According to Statistics Canada, employment in Canada's marijuana industry has nearly quadrupled in the past year. There are close to 9,200 people now working in the marijuana space, up from 2,630 in the fiscal 2018 year.
Nearly 2 out of 3 jobs in the industry are considered hands-on positions, and include those tasked with cultivation, harvesting, processing, and manufacturing of marijuana products. About 1 out of 5 work in marketing, packaging, and sales.
The demand for cannabis employees is so high that Canada actually had to import workers last year to fill its marijuana industry jobs.
Statistics Canada also reported that a majority of the country's cannabis workers were working full time and making a higher minimum wage ($29.58) than the national average ($27.03).
Marijuana a Benefit to Seniors
One population in particular has benefitted so far from full marijuana legalization in Canada– the nation's seniors.
A recent Forbes report cites that one of the biggest wins of year one legalization was the impact on Canada's senior population, with physicians highlighting how legalizing cannabis was a "game changer" for senior adults in nursing homes or institutions.
Toronto-based Dr. Jess Goodman, a veteran physician and cannabis specialist, told Forbes that prior to recreational legalization the only cannabis-like material that physicians were able to prescribe was synthetic THC in pill form, which has a high potential for negative side-effects.
"With legalization, we now have access to full spectrum products … This gives a much fuller effect … And have a product which is more effective and better tolerated," Goodman told Forbes.
Full legalization has also prompted many seniors to bypass the medical marijuana route and instead purchase their cannabis products from one of the state's full service dispensaries.
Marijuana Law in Canada
Trudeau, Canada's newly re-elected prime minister, had made cannabis legalization a primary focus leading up to and during his first term in office. The Canadian Cannabis Act made it legal for adults, 18 years and older, 19 years in some provinces, to possess up to 30 grams of marijuana and cultivate up to four personal-use plants at home.
Under the cannabis law, the Canadian government is responsible for the production and manufacturing of all cannabis products, while local governments oversee wholesaling, as well as sites where cannabis can be purchased and consumed.
The Canadian Cannabis Act placed Canada as the second country, behind Uruguay, to establish a complete regulatory framework for full cannabis legalization.
Looking Forward
Although first-year marijuana sales and stocks did not perform as well as initially expected, there are indications that the legal marijuana market will rise.
The report from New Frontier Data projects that sales will grow at an 18.2 percent compound annual growth rate (CAGR) through 2024 to total $5.8 billion in Canadian dollars (USD $4.42 billion), with $5.2 billion (USD $3.96 billion) coming from adult use marijuana sales.
And while up to 7.3 million Canadian adults will consume legal cannabis by 2024, the illicit cannabis market is expected to decline to just 14 percent of the total market by 2024.
"After one year of legalized adult-use, Canada's cannabis market has established its roots and is primed for rapid growth after a delayed launch, poor supply and limited retail access suffocated early sales," stated Giadha Aguirre de Carcer, Founder and CEO of New Frontier Data.
"For Canada, now is the dawn of Cannabis 2.0, where expanded retail offerings will draw more illicit market buyers into the legal fold, creating jobs and increased tax revenues."
Perhaps some of the best news for Canadian cannabis consumers are new types of marijuana products that will be making their way to shelves in mid-December. Marijuana edibles are on the way, and on Canada's one-year anniversary, cannabis gummies, vapes and beverages are now legal, as well as other cannabis-infused products.
According to BNN Bloomberg, these products won't be immediately available due to a mandatory 60-day notice period that companies must provide to Health Canada before selling new products.
The future also looks bright for cannabis consumers and those working in any cannabis-related job sectors. By 2024, there will be in excess of 75,000 direct and indirect jobs associated with the Canadian cannabis industry, according to New Frontier Data estimates.
Marijuana cultivation is also on the rise. The total active cultivation area of cannabis has grown 300 percent since pre-legalization reaching 17.2 million square feet in July. This is good news for Canadians.
More on Cannabis in Canada
Since 2001, qualifying Canadian patients have been granted legal access to medical marijuana through the Canadian medical marijuana program. More than 340,000 Canadians are currently registered in the country's program, some of which are covered by insurance plans.
Learn more about cannabis laws in Canada, or follow along as Canada continues the journey of legalization and take a look at the latest reports on cannabis news by visiting our news page.