Connecticut hopes to bring its medical marijuana dispensary total to at least 12 to account for the growing number of patients registered with its program.
To account for growing demand, Connecticut has decided it needs to make some adjustments to its medical marijuana program. The state Department of Consumer Protection (DCP) announced last week that it is seeking applications for at least three new medical marijuana dispensaries to up the state's total to at least 12.
"Our state's Medical Marijuana Program is incredibly successful, and is growing rapidly," said Consumer Protection Commissioner Michelle H. Seagull in a statement. "When there is a substantial increase in the number of patients, DCP can issue new [Requests for Applications] in order to best meet the demand for medication, and continue our commitment to quality health care."
As of December 31, Connecticut had 22,411 medical marijuana patients and 807 doctors and advanced practice registered nurses registered to participate in the state's Medical Marijuana Program. The state has seen a sharp rise in registered medical marijuana patients since December 2015 when the state expanded its number of qualifying medical conditions.
The nine medical marijuana dispensaries already existing in Connecticut are located in Milford, which has two, and Branford, Hartford, Waterbury, Bethel, South Windsor, Montville, and Bristol. The DCP has said it will consider the need to provide dispensaries in new geographic locations as it reviews applications.
Interested businesses have until April 9 to submit an application and an application fee of $1000 for license consideration. The DCP published a 28-page "Request for Application" document describing submission requirements, which request details related to the applicant's business and site plan, financial data, and security and compassionate care programs. Other requirements in the application are related to employee health and safety, community giveback plans, and strategies for preventing substance abuse.
Medical Marijuana in Connecticut
Medical marijuana has been legally available to patients in Connecticut since 2012, after Gov. Dannel Malloy signed into law House Bill 5389.
With a doctor's recommendation and valid registration certificate, patients can purchase and possess an amount of medical marijuana that is "reasonably necessary" for a one-month period.
Connecticut's medical marijuana law allows cannabis to be recommended for 22 different conditions for patients aged 18 years and older. Six conditions have been approved for medical marijuana for patients under the age of 18 years.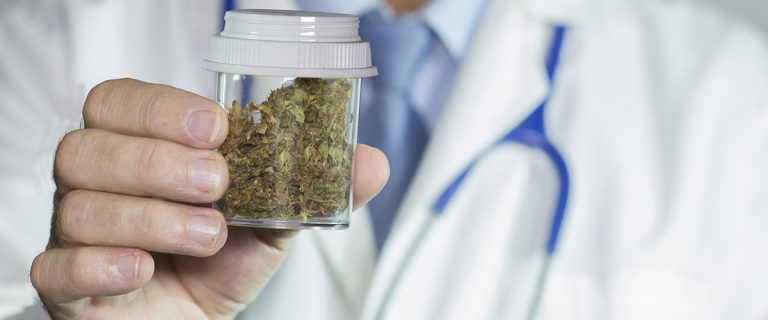 States with Legal Medical Marijuana
Connecticut is one of 29 U.S. states to legalize the use of marijuana for medical purposes.
While marijuana remains illegal under federal law, the Rohrabacher-Farr amendment currently in place prevents the Department of Justice from using federal funds to interfere with state-legal medical marijuana.
That amendment, however, will expire on January 19th unless Congress renews it with the next spending bill. If the budget is delayed or not approved and the government shuts down, the protections provided are no longer enforceable.
While there's concern that the Trump administration intends to target state-legal marijuana, particularly after U.S. Attorney General Sessions this month rescinded federal policy that directs federal law enforcement to not crack down on state-legal adult use marijuana operations, Connecticut officials feel confident that medical marijuana will not be impacted.
"Here at Department of Consumer Protection we are going to continue to follow Connecticut law which allows for a Medical Marijuana Program," DCP spokesperson Lora Rae Anderson said.
"If the Justice Department chose to use enforcement resources to fight this program, they would be aiming to dismantle an incredibly secure health care program that supports over 22,000 Connecticut residents with severe debilitating conditions."
Keep up with Medical Marijuana News
Learn more about medical marijuana laws throughout the U.S. on our education page, or keep up with the latest news related to medical marijuana by visiting our news page.