Criticism for Sessions' rescission of the federal policy that protected states with legalized marijuana came from lawmakers, advocates, and business owners.
United States Attorney General Jeff Sessions' abrupt rescission of state marijuana protections sparked harsh reactions from lawmakers, businesses representatives, and advocates.
On January 4, Sessions announced he had rescinded the 2013 Cole Memorandum, an Obama-era federal policy that advised U.S. Attorneys to refrain from prosecuting legal activities in states with legal marijuana. The change allows U.S. Attorneys to use federal resources to prosecute the cultivation, distribution, and possession of marijuana, even if the activities are legal under state law.
Sessions' decision was met with swift and widespread backlash from those who were disappointed, concerned, and surprised by the move.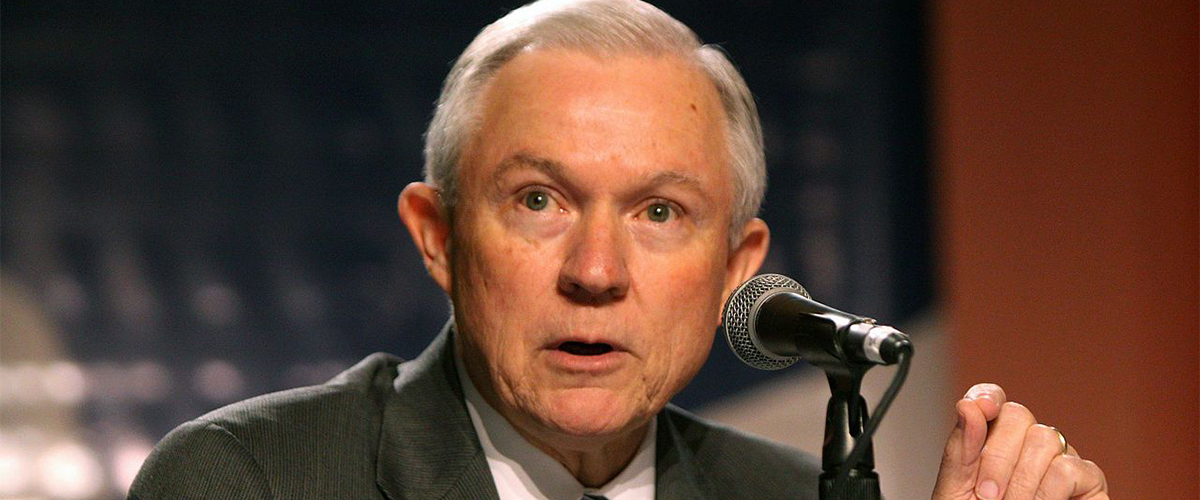 Lawmakers Criticize Change in Federal Marijuana Policy
Many lawmakers – both Democrat and Republican – criticized the change in federal direction regarding marijuana.
Senators Cory Gardner and Michael F. Bennett of Colorado, the first U.S. state to legalize adult use cannabis in 2012, each made statements. Bennett, a Democrat, wrote an open letter, urging Sessions to rescind what he described as "overreaching marijuana guidance" and to have the DOJ use its limited resources "more effectively, like combatting the out-of-control opioid crisis."
Speaking on the Senate Floor hours after the announcement, Gardner called the move "a trampling of Colorado's rights, its voters." Gardner, a Republican who did not support legalization but said he respects the will of Colorado voters, also threatened to hold up judicial nominations until the decision was reversed.
"I will be putting a hold on every single nomination from the Department of Justice until Attorney General Jeff Sessions lives up to the commitment he made to me in my pre-confirmation meeting with him," said Gardner. "The conversation we had that was specifically about this issue of states' rights in Colorado. Until he lives up to that commitment, I'll be holding up all nominations of the Department of Justice. The people of Colorado deserve answers. The people of Colorado deserve to be respected."
Republican Sen. Lisa Murkowski of Alaska, a state that has legalized medical and recreational marijuana, tweeted a statement calling the policy change "regrettable" while adding, "Over the past year I repeatedly discouraged Attorney General Sessions from taking action and asked that he work with the states and Congress if he feels changes are necessary."
Republican Sen. Dean Heller of Nevada, where adult use marijuana has been available in retail shops since summer 2017, urged the DOJ to work with states."Knowing Attorney General Sessions' deference to states' rights, I strongly encourage the DOJ to meet with Governor Sandoval and Attorney General Laxalt to discuss the implications of changes to federal marijuana enforcement policy," Heller said in a statement. "I also urge the DOJ to work with the congressional delegations from states like Nevada that have legalized marijuana as they review and navigate the new policy."
Rep. Dana Rohrabacher, a Republican from California who has been one of the most outspoken proponents of marijuana reform, said the move only allows the illegal market to flourish.
"The attorney general of the United States has just delivered an extravagant holiday gift to the drug cartels," said Rohrabacher in a press release. "By attacking the will of the American people, who overwhelmingly favor marijuana legalization, Jeff Sessions has shown a preference for allowing all commerce in marijuana to take place in the black market, which will inevitably bring the spike in violence he mistakenly attributes to marijuana itself."
Vermont Democrat Sen. Patrick Leahy, a member of the Senate Judiciary Committee, shared a more sarcastic response to the change with TIME Magazine.
"Well, you know, it's interesting. The Justice Department doesn't have enough people to go after the opioid crisis that's killing people. We don't have enough people to go after Russian hackers and Korean hackers," Leahy said. "But, by golly, you got some grandmother smoking a marijuana cigarette in a state where it's legal, we've got to go after that."
Even Congress members who had historically been silent related to marijuana legalization criticized the move by Sessions. Sen. Jeanne Shaheen, a Democrat from New Hampshire and member of the Department of Justice funding subcommittee, tweeted, "I'll work to ensure that resources are devoted to opioid response NOT foolish policy of interfering with legal marijuana production."
As of today, we could not find a single member of Congress who had issued a statement in support of Sessions' actions.
In California, which only launched its adult use marijuana market last week, Lt. Gov. Gavin Newsome released a statement, saying "This position defies facts and logic, threatens the promise of a safe, stable, and legal regulatory framework being pursued by twenty-nine different states, and continues the Trump Administration's cynical war on America's largest state.
"I call on our federal leaders to move quickly to protect states' rights from the harmful effects of this ideological temper tantrum by Jeff Sessions," Newsome added.
Responses from Marijuana Businesses and Advocates
Sessions' move was also criticized by marijuana businesses and advocate organizations, including D.C.-based lobbying group Marijuana Policy Project (MPP).
"This just shows that Sessions has a personal vendetta against marijuana and is out of touch with his own task force that looked at this issue, the president and the majority of American people who support legalization," said Morgan Fox, MPP spokesman.
Wanda James, owner of Denver's Simply Pure dispensary and the first black woman to open a dispensary in Colorado, called Sessions' move "racist and geared to slave labor," explaining she sees the rescission as an attempt to restart the drug war and support private prisons.
While the policy change creates a bit of uncertainty, some cannabis advocates believe that the industry is now too big to be shut down by the federal government.
Chris Walsh, editor of trade publication Marijuana Business Daily, said he believes that the industry will "fight back."
"This industry generates about $6 billion in annual retail sales, is the lifeblood of several hundred thousand workers, consists of tens of thousands of responsible companies, filters hundreds of millions of dollars annually into state coffers, and has the support of the majority of the U.S. population," Walsh said in a statement.
Jeffrey Zucker, president of Green Lion Partners, a Denver firm that promotes marijuana businesses, agreed, saying that he expects that any "actions [Sessions] and the Justice Department take against the industry will be met with significant pushback from states that are benefiting greatly from an economic and quality of life standpoint.
"The cannabis industry will continue on regardless of this decision, and in the long run this should only be a roadblock."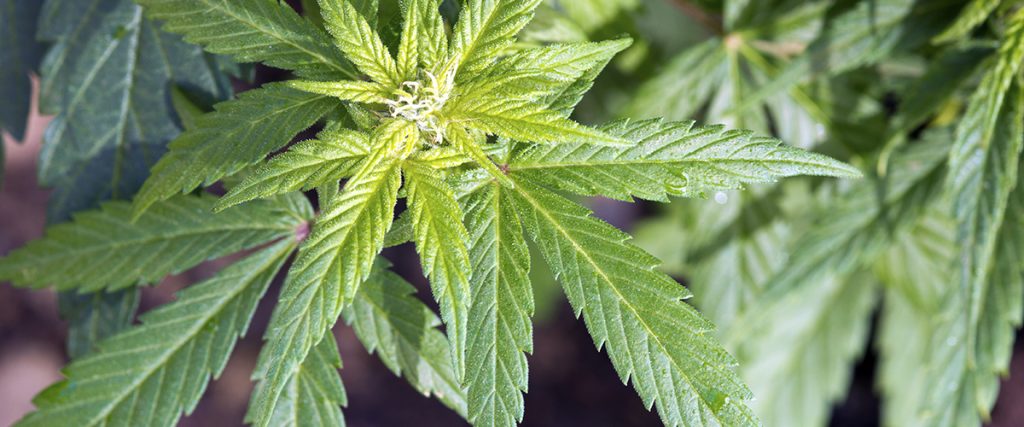 Voter Support for Marijuana Legalization
Support for marijuana reform in the U.S. has grown significantly over recent years. Once considered a dangerous substance, legal cannabis is now acknowledged as safe and potentially therapeutically beneficial.
The support among Americans for legalization is now at a record high, with a recent poll by Quinnipiac University showing that 61 percent now believe adult use marijuana should be legalized.
As of now, in 29 states and Washington D.C., medical marijuana is legal. Eight states have legalized recreational marijuana.
Sen. Cory Booker, a Democrat from New Jersey, introduced federal legislation last summer to legalize marijuana nationwide. The proposed Marijuana Justice Act would remove marijuana from the federal Controlled Substances Act.
Learn More about Marijuana Law
You can learn more about the complex nationwide laws related to marijuana by visiting our education page, or keep up with the developing cannabis industry through our news feed.