Gov. J.B. Pritzker solidifies Illinois' medical marijuana program and adds new qualifying conditions to provide greater access.
Illinois Gov. J.B. Pritzker signed into law new legislation last week that makes Illinois' medical marijuana law, initially a temporary pilot program, permanent. Medical marijuana has been legally accessible for qualifying patients in Illinois since 2013, but up until recently the state's law was classified as a program with a deadline.
That changed on August 12, as Illinois Gov. J.B. Pritzker signed into law Senate Bill 2023. The new law not only makes the medical marijuana law a permanent program, it also expands access by adding 12 new qualifying medical conditions.
Pritzker tweeted that Illinois' medical marijuana program has more than 80,000 patients across the state.
"This legislation brings our medical cannabis program in line with my administration's vision for equity, and it makes adjustments for the lessons we've learned since its inception," he tweeted.
Illinois' medical cannabis program provides relief to more than 80,000 patients across the state, and today I'm proud to strengthen this critical program. pic.twitter.com/SXGprX0ZRb

— Governor JB Pritzker (@GovPritzker) August 12, 2019
SB 2023 was sponsored by State Senator Laura Fine.
"The medical cannabis program in Illinois has a proven track record of helping alleviate pain for many patients in our state," Senator Fine stated in a press release. "By making the program permanent, expanding the number of qualifying conditions, and allowing veterans to enroll in the Opioid Alternative Pilot Program, we will vastly improve the quality of life for many people."
The new law will further grant more access to patients by giving nurse practitioners and physicians' assistants the authority to certify a patient's eligibility for medical cannabis. The current law only grants doctors with the same authority.
SB 2023 also adds a dozen new qualifying conditions to Illinois' medical marijuana program, including autism, chronic pain, irritable bowel syndrome, migraines, osteoarthritis, anorexia nervosa, Ehlers-Danlos syndrome, Neuro-Bechet's autoimmune disease, neuropathy, polycystic kidney disease (PKD), superior canal dehiscence syndrome and ulcerative colitis. The additions bring the total number of qualifying conditions to 54.
Another monumental addition to state law under SB 2023 is the ability for veterans who currently have a prescription for opioids and who are receiving medical services at VA, to enroll in the Opioid Alternative Pilot Program (OAPP).
Access to the OAPP, which grants access to medical cannabis, is unique because under current federal law, VA clinicians are not allowed to complete paperwork/forms required for veteran patients to participate in state-approved marijuana programs and cannot recommend medical marijuana.
SB 2023 takes effect January 1, 2020, the same day as the state's new recreational marijuana legalization policy.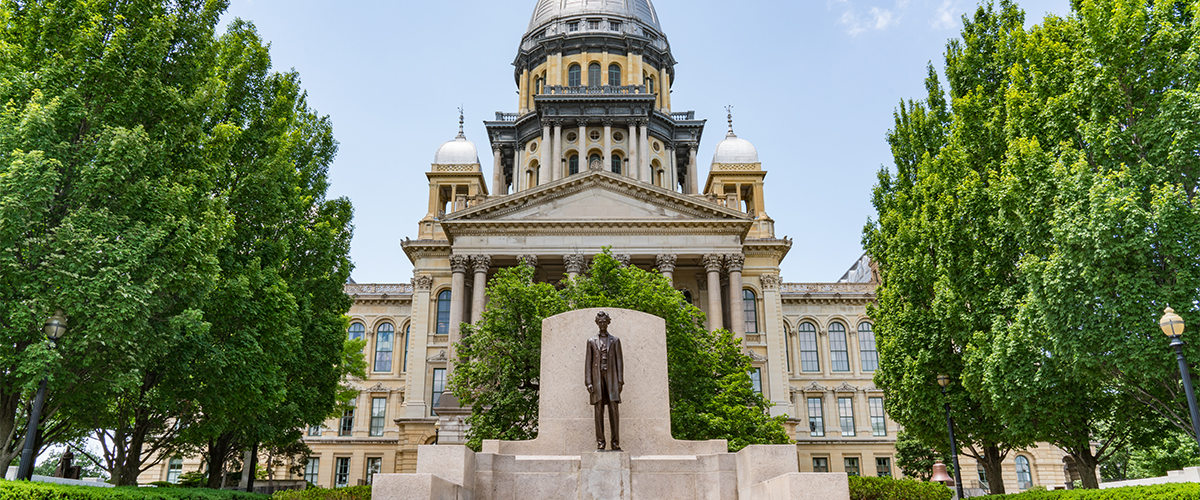 Recreational Marijuana in Illinois
This year has been monumental for cannabis in the Prairie State. On June 25, Illinois became the 11th in the U.S. to legalize recreational cannabis. The new marijuana access law poses Illinois to become the second largest marijuana market in the U.S., second to California.
Reports show that due to the legalization, retail marijuana will be available to more than 12 million people in Illinois. That is twice the amount of people as Colorado and more than the state population of Washington and Oregon combined.
With full recreational legalization, market analysts expect the Illinois marijuana market to rise to $2 billion in the first few years, creating millions of tax revenue for the state.
More Cannabis Reform News
Learn more about Illinois marijuana laws and elsewhere throughout the U.S. through our marijuana legalization map. To learn more about the latest reports on the cannabis industry, including business, policy and scientific research, visit our news page.