A new study finds more than 70 percent of addiction clinicians favor the legalization of medical cannabis.
A new study examining the attitudes of addiction treatment professionals towards medical marijuana suggests that the majority support legalization and feel it is safe. According to reports on the study, 71 percent of addiction clinicians believe marijuana should be legalized for medical use and 70 percent stated marijuana is safe when used responsibly for medical purposes.
Researchers from Towson University in Maryland conducted the study to gain more specific views on medical marijuana from substance abuse health professionals. They surveyed 966 addiction clinicians, primarily from the midwest and east coast. Participants were identified through state licensing and certification boards.
Researchers, however, said overall there were mixed views on medical marijuana among the medical professionals who treat substance use disorders. Sixty-three percent believed that medical marijuana is often abused.
The surveys included 22 statements and offered participants the chance to rate how much they agreed or disagreed. Participants were also asked to reveal their personal encounters with marijuana.
According to the study, 74 percent reported having used marijuana, 73 percent reported knowing a medical cannabis patient, and 61 percent reported knowing patients with addiction issues who had used marijuana in recovery. Findings also showed that younger participants and those who practiced on the east coast viewed medical marijuana more favorably.
In conclusion, the researchers noted more research is needed to gain a better understanding of the mixed attitudes of addiction clinicians towards medical cannabis.
"These mixed attitudes may actually reflect a healthy skepticism," researchers concluded. "That is, if the current trends continue, addictions treatment professionals may be poised to both accept medical marijuana legalization and to handle any associated negative consequences."
More than half of the participants were women with masters or doctoral degrees. The average participant's age was 46.
The study, "Attitudes toward medical marijuana among substance use clinicians," was published in the Journal of Substance Use on July 4.
Cannabis Use to Treat Addiction
In the study examining addiction clinicians' views on marijuana, findings show that many of the health professionals believe cannabis could be helpful for symptoms associated with addiction. Those symptoms include anxiety and trouble sleeping, two common qualifications for many state medical marijuana programs.
Other research has found similar results when it comes to cannabis as an aid in treating substance addiction. A recent study published in the journal Addiction found that addiction treatment patients who used cannabis daily were more likely to stick with their treatment compared to those who did not use cannabis.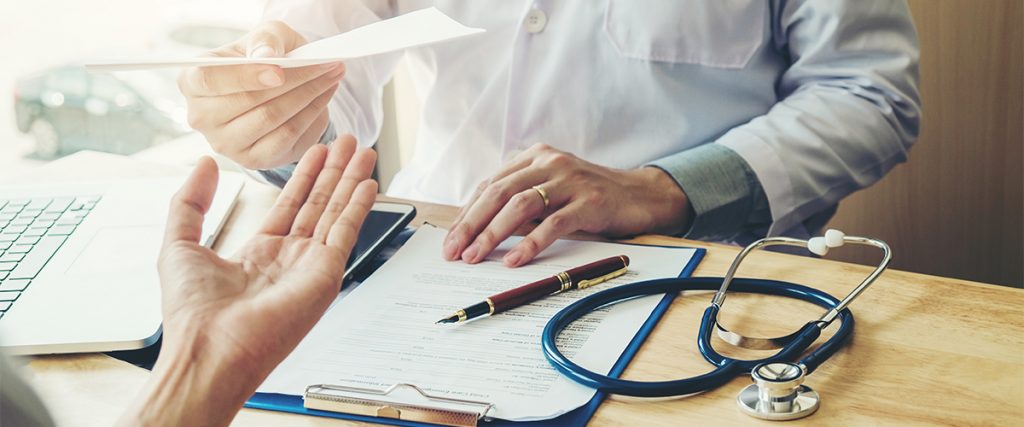 Cannabis as an Alternative to Opioids
As the opioid epidemic ravishes the country, many researchers have studied alternative treatments. A study published by Addiction found that cannabis use can help to reduce prescription opioid use.
In that study, researchers found a nearly 30 percent reduction in prescriptions for Schedule III opioids received by Medicaid in states with medical marijuana legalization from 1993 to 2014. Although the findings indicated a link between cannabis use and opioid use reduction, the researchers recorded no such decline in Schedule II opioid drugs (OxyContin, Percocet). They speculated that the lack of change in the use of Schedule II opioid drugs was related to doctors being more hesitant to recommend marijuana for patients with severe pain.
More Cannabis News
To learn more about the latest scientific research related to cannabis, visit our news page.