U.S. Senator and 2020 presidential primary candidate Cory Booker vows to right the wrongs placed on nonviolent federal drug offenders "handed unjust sentences."
U.S. Sen. Cory Booker has announced his presidential plan for marijuana criminal justice reform. In his Restoring Justice Initiative, the 2020 Democratic presidential primary candidate pledges to set a new precedent by granting executive clemency to thousands of nonviolent federal offenders serving sentences for marijuana-related convictions.
On June 20, the 50-year-old New Jersey Senator unveiled his plan on Medium, an online information sharing and publishing platform. According to Booker's statement, if elected he would begin the clemency process for an estimated 17,000 nonviolent drug offenders "serving unjust and excessive sentences."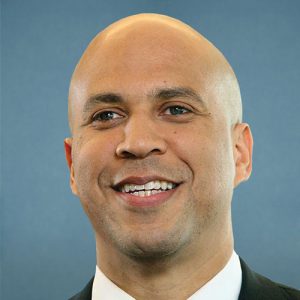 "As president, I will act immediately to right these wrongs…" he stated in his Medium post.
"Granting clemency won't repair all the damage that has been done by the War on Drugs and our broken criminal justice system, but it will help our country confront this injustice and begin to heal."
Booker said he would sign the executive order on his first day of presidency. An executive clemency order is only allowed to take place for federal criminal offenses and can be acted out in the form of a pardon, commutation of sentence, restitution or reprieve.
Booker's plan is to use his presidential power granted by the Pardon Clause of Article II of the Constitution to issue commutations for people currently serving time for nonviolent drug offenses. If given the opportunity, Booker will have granted more commutes than other presidents on record, a record which former President Barack Obama now holds.
Booker announced he was joining the presidential race on Feb. 1. He joins another Democratic presidential hopeful, U.S. Senator Kirsten Gillibrand, in releasing plans on marijuana criminal justice reform.
Who is Eligible for the Restoring Justice Initiative?
Those who would be eligible for clemency under Booker's plan are individuals currently serving sentences in federal prisons. The initiative outlines three categories of offenders who would benefit from the Restoring Justice Initiative.
The first is for individuals currently serving sentences for nonviolent, marijuana-related offenses. The latest data from the Department of Justice shows 11,533 people were serving time in federal prisons for marijuana offenses.
According to the American Civil Liberties Union (ACLU), marijuana arrests now account for over half of all drug arrests in the U.S. and of the more than 8 million marijuana arrests between 2001 and 2010, 88 percent were for simply having marijuana in possession.
Booker pointed to unequal rates of arrest between black and white Americans who use marijuana.
"Vast racial disparities exist: despite roughly equal rates of using marijuana, Blacks are nearly four times as likely as Whites to be arrested for doing so," he stated.
The second category is for individuals serving sentences that would have been changed if the First Step Act was retroactive. The criminal reform act reduced the minimum sentences required in many drug offenses.
The act was not made retroactive, meaning those sentenced prior to the enactment of the First Step Act on Dec. 21, 2018, would not be eligible for the reduced sentence. Booker's plan would allow those individuals clemency.
"As of October 2017, 3,816 individuals in this category would be eligible for a sentence reduction in accordance with the First Step Act through clemency," Booker's post stated.
The third category is for individuals currently serving excessive sentences due to sentencing differences between crack and powder cocaine. According to the ACLU, distribution of just 5 grams of crack carries a minimum 5-year federal prison sentence, while the distribution of 500 grams of powder cocaine carries the same 5-year mandatory minimum sentence.
In order to streamline the process, Booker's plan includes the creation of an Executive Clemency Panel which would work out of the White House. There would also be a federal interagency council for those granted clemency under the Restoring Justice Initiative.
The council would make policy recommendations to help provide individuals released successful reentry. According to the proposed Restoring Justice Initiative, a priority would be given for the release of individuals ages 50 and older who have already served lengthy sentences.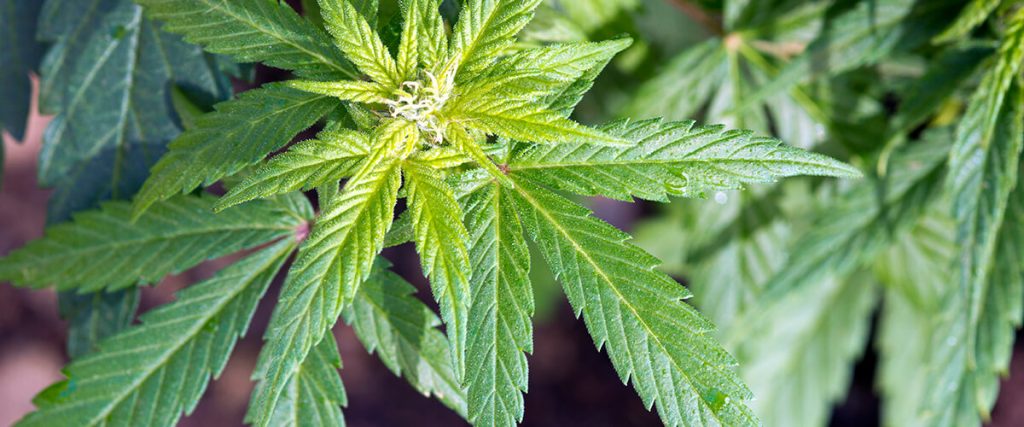 Booker's History with Marijuana Policy
Booker has not been quiet about his stance on marijuana reform and social justice. He has a track record of advocating for criminal justice system reform dating back to his time as a city councilmember in Newark, New Jersey. According to a press release, Booker created the city's first office of prisoner re-entry to help formerly incarcerated individuals re-integrate into their communities.
As a senator, Booker also was the co-author of the bipartisan CARERS Act, which aimed to allow access to medical marijuana in states where it's legal, overriding federal laws on cannabis. Booker also co-authored the bipartisan REDEEM Act, outlining seven reforms for nonviolent and juvenile drug offenders including allowing individuals to petition a court to seal and expunge their drug offenses.
In 2017, he introduced the Marijuana Justice Act to remove marijuana from the Controlled Substances Act. The bill would have also penalized states that did not legalize marijuana if they displayed racially disparate rates of marijuana-related prosecution.
The Marijuana Justice Act was reintroduced in February with a powerhouse of support. The new version of the bill would not only make marijuana legal at the federal level, but also "automatically expunge the convictions of those who have served federal time for marijuana use and possession offenses," according to a press release.
Booker was an original co-sponsor of the First Step Act. The reform bill addressed some prison population concerns by reducing mandatory life sentences for a third drug offense to a 25-year minimum sentence and the 20-year mandatory minimum sentences for a second drug offense to 15 years.
Who are the 2020 Presidential Candidates?
As presidential primaries and caucuses draw closer, Democrats running for 2020 president are unveiling individual plans of action on certain hot button issues. One of the most talked topics in the upcoming election is marijuana policy.
Booker is one of more than 20 Democrats vying to take the current president's position. One issue nearly all Democratic candidates have agreed on is a need for marijuana justice reform.
President Donald Trump is expected to take the Republican nomination. While his stance on medical marijuana benefits and hemp production has been mostly affirmative, statements on recreational use cannabis have shown disapproval, although he has indicated he would be open to supporting a bill that gives states the right to legalize marijuana without interference.
Check out our guide on 2020 presidential candidates for a comprehensive look at where each stands on marijuana.
More Cannabis News
Check back in for the newest reports on cannabis research, business and politics on our news page.