The tax revenue generated from Colorado recreational marijuana sales has mainly gone to fund health and education programs.
Colorado's marijuana market recently reached another milestone. A statement from the Colorado Department of Revenue published last Wednesday reveals that the state has collected more than $1 billion in revenue from taxes collected on marijuana products since the start of its recreational marijuana industry five years ago.
Colorado was the first state to legalize recreational marijuana and launch a regulated market. State voters approved a measure to allow for the possession and sale of marijuana in 2012. Sales kicked off two years later.
Since its launch, Colorado's retail marijuana market has experienced higher-than-anticipated marijuana sales and tax revenue. While the rate of growth has slowed, sales continue to climb. The official data shows that April and May of this year were the state's highest-grossing months for marijuana.
Colorado's marijuana tax revenue is generated from a 2.9 percent tax on medical marijuana and products sold in dispensaries, and a 15 percent tax marijuana sold via retail, and a 15 percent sales tax on all marijuana manufactured.
A portion of Colorado's marijuana tax revenue goes toward a specific school construction fund, while about half is sent into a Marijuana Tax Cash Fund, which pays for a variety of services.
In 2018-19, $67.7 million of that Marijuana Tax Fund went to address the environment, mental health, and human services, including treatment for addiction. An additional $21.6 million went to local government and was largely spent on affordable housing construction that year, while a further $20.6 million went toward school's early literacy efforts, health professionals, and the prevention of bullying and dropouts.
"Five years ago, taxes from retail marijuana sales funded the first-ever retail marijuana public education campaign and scientific committee to review the health effects of marijuana as mandated by Colorado voters," Tista Ghosh, Chief Medical Officer for the Colorado Department of Public Health and Environment, said in a press release.
"Today, as retail marijuana sales remain steady, our public awareness efforts include community-based youth prevention with more than 50 communities receiving funding to expand local efforts."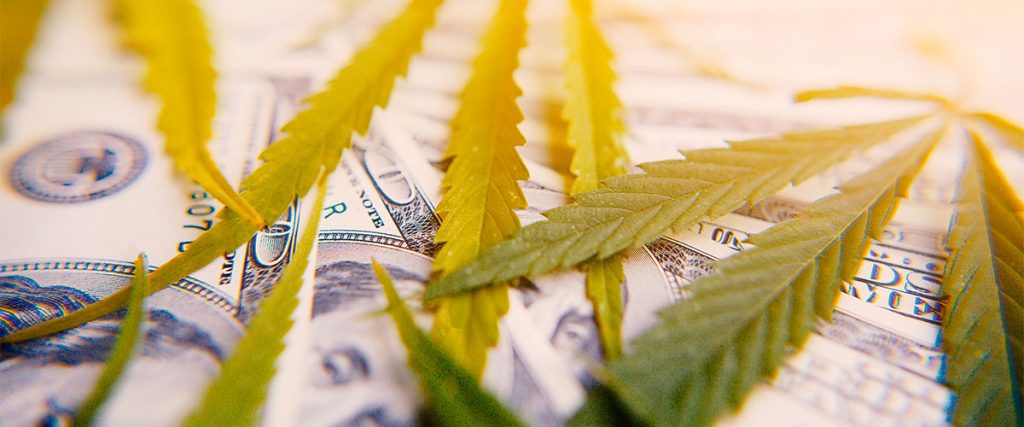 A Boon for The Centennial State
The state is not the only entity benefiting from legal marijuana sales. According to the Department of Revenue, Colorado marijuana sales have generated more than $6.5 billion in sales, delivering revenue to cannabis businesses statewide.
The state currently has 2,917 licensed businesses operating by 41,076 individuals licensed to do so.
"This industry is helping grow our economy by creating jobs and generating valuable revenue that is going towards preventing youth consumption, protecting public health and safety and investing in public school construction," Governor Jared Polis said in a statement.
The cannabis industry in Colorado is thriving – the state has reached $1 billion in marijuana tax revenue. We must continue to lead the way. We want Colorado to be the best state for investment, innovation and development for this growing economic sector. https://t.co/dAayUUdi7o

— Jared Polis (@GovofCO) June 12, 2019
As the first state to legalize retail marijuana sales, Colorado has likely benefited from out-of-state residents coming to enjoy its legal marijuana. However, this comparative advantage could dissipate as other states legalize recreational marijuana.
Polis noted that the state needs to keep innovating to keep competitive in that fashion. In order to do so, he recently signed into law legislation establishing a legal delivery service and smoking lounges, which will likely generate further revenue for the state.
Former Colorado Governor John Hickenlooper was far less enthusiastic about the state's marijuana industry during his tenure in office, but is now touting its merits while campaigning as a 2020 presidential candidate.
More on Cannabis
Read our in-depth look at the impact of marijuana legalization in Colorado in our feature article, Colorado After Legalization: Statistics and What They Mean.
You can find all the top cannabis industry news through our news page or by following us on Facebook and Twitter.