The state's legal marijuana market is already booming after its short existence, with tourists and local residents purchasing products.
After only six months of recreational marijuana sales in Massachusetts, the state's legal cannabis business is booming with almost $140 million in revenue being generated.
Sales came from 3 million units of cannabis products being purchased for an average of $44 per unit.
Marijuana sales revenue has increased 21 percent per month since the adult use cannabis market launched. Average monthly sales are now close to $23 million and sales in May 2019 amounted to $34 million.
According to the Marijuana Business Factbook, recreational marijuana sales in Massachusetts are expected to reach between $450 million and $500 million by the end of this year.
After much delay, Massachusetts' marijuana market launched in November 2018, the week of Thanksgiving.
The market was initially expected kick off January 1st  of last year, but more time had to be allotted for regulations to be drafted and set in place.
Massachusetts legalized recreational marijuana through referendum during the 2016 election. The Massachusetts marijuana market was the first one to be legally established on the East Coast, since Vermont is landlocked.
In addition to purchases by state's residents, a large portion of sales are likely from out-of-state customers visiting to purchase legal cannabis. Several Massachusetts "budtenders," or workers in dispensaries, have said they've seen tourists from nearby New Hampshire, Connecticut, Rhode Island, Vermont, New York, and even New Jersey.
However, it remains illegal to transport even cannabis products bought legally over state lines. So, out-of-state adults who travel to Massachusetts to buy recreational marijuana would need to consume their cannabis products prior to driving home.
In order to purchase recreational marijuana in Massachusetts, individuals must be over the age of 21 with a government-issued ID.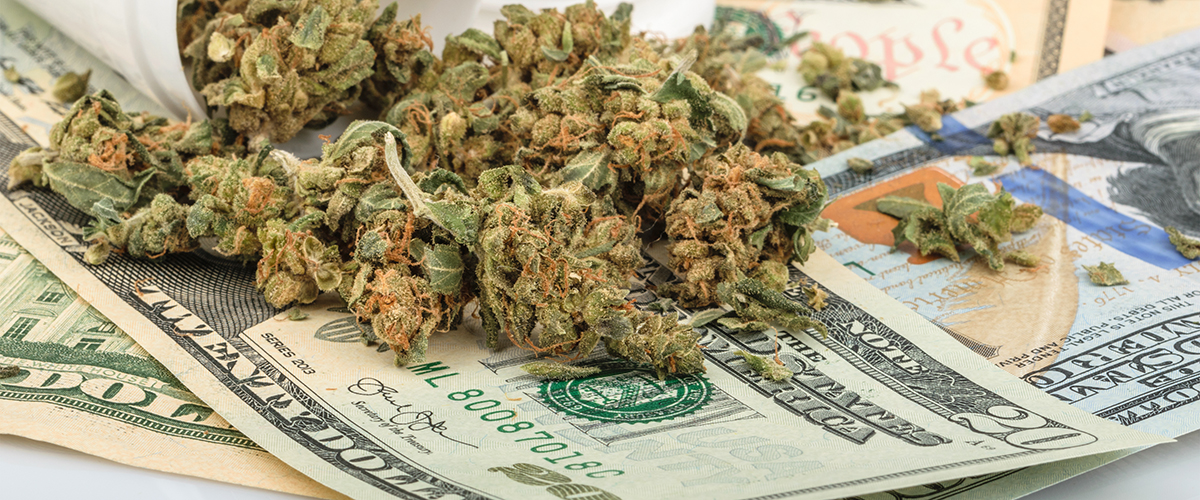 Wide Variety of Products Available
According to Marijuana Business Daily, 47 percent of marijuana sales in Massachusetts come from flowers (commonly known as "bud"), 34.7 percent of sales come from concentrates, 13.9 percent come from infused marijuana edibles, and 2.9 percent of sales come from infused nonedibles, such as cannabis topical creams. Kief and shake/trim comprise less than one percent of sales.
This is similar to other markets where sales of the well-known flower comprise nearly half of all sales.
Marijuana sales come from 58 retailers licensed by the Massachusetts Cannabis Control Commission (CCC). The CCC has also licensed 48 cultivators, 42 manufacturers, and three testing labs which are busy in the booming market churning out regulated cannabis products that meet standards.
The CCC recently voted to establish a pilot program in selected communities that would seek to see the results of allowing social consumption sites to be established, although its details remain unclear. Such a program would likely generate even more revenue.
More In Cannabis News
Massachusetts is one of 10 states to legalize recreational marijuana. Illinois could soon become the 11th, after state lawmakers approved a marijuana legalization measure and sent it to Gov. J.B. Pritzker for consideration in June.
To stay up to date on the latest cannabis-related legislation, follow our news page.