As new legal state-level markets are established, sales of marijuana are increasing greatly, especially recreational use.
Nationwide medical and recreational marijuana sales are on pace to hit $30 billion by 2023, according to the recently-published 2019 edition of the Marijuana Business Factbook.
That would be three times the sales from last year.
The market research report projects that marijuana sales will exceed $12 billion by the end of 2019, an approximately 35 percent jump from the year prior.
In 2018, marijuana sales were around $8.6-10 billion in total. Medical marijuaa sales made up $3-3.8 billion of that total, while $5.3-6.2 billion in marijuana sales came from recreational consumers. Through 2013, U.S. sales of legal cannabis are expected to grow by nearly 200 percent.
"[The U.S. marijuana industry] now rivals Taco Bell's annual U.S. revenue and, by 2020, will likely surpass yearly revenue figures generated by the National Football League," according to Marijana Business Daily.
From the new 2019 Marijuana Business Factbook: With revenue of $8.6 billion-$10 billion, 2018 sales of legal recreational and medical cannabis in the United States topped spending on e-cigarettes, the Fortnite video game and Goldfish crackers combined. https://t.co/vlpjC3MpIz

— Marijuana Business Daily (@MJBizDaily) June 4, 2019
State by State Growth in Marijuana Sales
The marijuana market's projected exponential growth can be attributed to the rapid expansion of legalized marijuana and new state-legal medical and recreational markets. Additionally, medical marijuana states are regularly adding new qualifying conditions, expanding legal access to more consumers.
As 2019 progresses, strong medical marijuana sales in Florida, Maryland, Ohio, Pennsylvania, and Oklahoma are exceeding expectations.
Recreational sales are expected to grow a great deal in 2020 as markets in California and Massachusetts become better established and sales begin in Michigan and Maine.
Upcoming sales in Illinois, which only recently legalized recreational marijuana, will also add to the growing market.
Arizona, which ranks third in the country's medical sales, is expected to legalize recreational marijuana in 2020 via a ballot referendum.
Legislative progress on recreational marijuana measures in New Jersey, New York, Delaware, New Hampshire, and Rhode Island indicate new markets will arrive in the near future, which could triple the market's size.
On the medical marijuana side, however, a cap on market growth could be near, as there are fewer states without a legal market that have expressed any interest in legalizing it. Thirty-two states have already legalized medical marijuana in some form.
Growth in established recreational marijuana states such as Colorado, Washington, and Oregon is expected to be slower as the their respective markets becomes mature.
The complex task of setting up a marijuana market, including the establishment of regulations and licensed sales, takes about a year to settle. Once stabilized, the market grows quickly as new businesses are opened.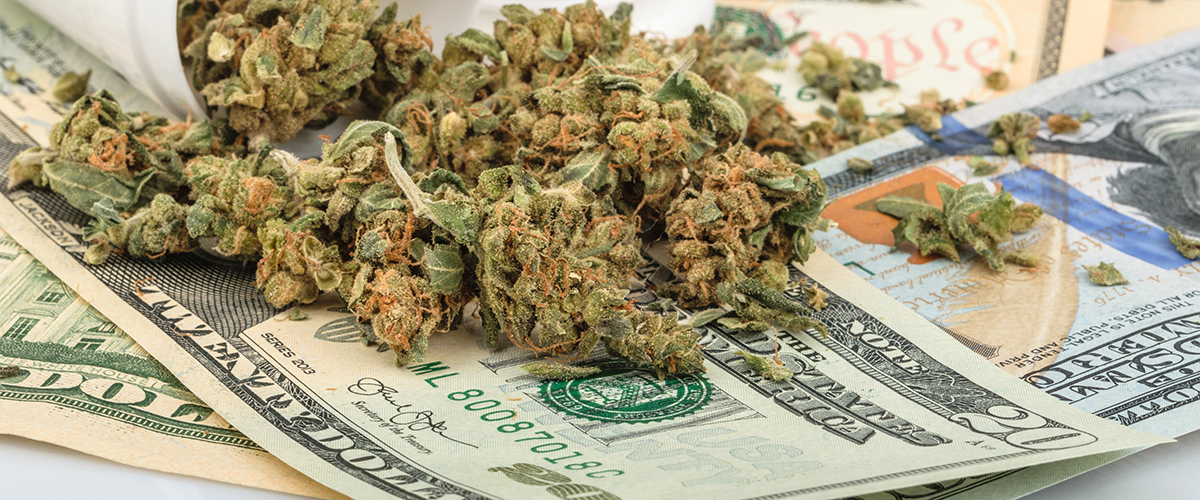 Competing for Marijuana Sales
Even after a state's legalized marijuana market is established, it must compete with a persistent illegal market, estimated to be valued at roughly $50 billion-$60 billion last year. Legal marijuana products tends to be more expensive than products sold illegally due to taxes, safety regulations, costs involved with setting up businesses. The higher prices can compel customers to obtain their cannabis through illegal means.
As recreational markets become established on the state level, its sales often eat into medical marijuana sales. Nationwide recreational marijuana sales are expected to grow much faster than medical sales, as the restrictions regarding eligible customers are far broader, and patients become disinclined to disclose their personal medical information if not necessary.
Keep an Eye on the Cannabis Market
The 2019 Marijuana Business Factbook is the latest market research report unveiling a rapidly growing U.S. cannabis market. Women are increasingly embracing cannabis for health, and a growing number of cannabis users are replacing their alcohol intake with cannabis. A report from earlier this year projected that U.S. sales of cannabidiol (CBD) products would jump to $20 billion by 2024.
Stay up on all the cannabis industry news and developments by regularly visiting our news page.