Illinois residents could see recreational cannabis legalized by 2020.
A bill legalizing recreational marijuana was approved by Illinois state legislators last week and is awaiting the signature of Governor J. B. Pritzker.
When signed, Illinois will become the 11th state to legalize adult-use cannabis.
In a tweet after the bill's approval, Pritzker indicated he intends to sign the bill, writing, "In the interest of equity and criminal justice reform, I look forward to signing this monumental legislation."
In the interest of equity and criminal justice reform, I look forward to signing this monumental legislation.

— Governor JB Pritzker (@GovPritzker) May 31, 2019
If signed by Pritzker as expected, House Bill 1438 will go into effect on Jan. 1, 2020. At that time, residents 21 and over will be able to buy and possess up to 30 grams of marijuana flower products, 5 grams of cannabis concentrates such as shatter and hash, and up to a half-gram of marijuana edibles.
Illinoisans will also be allowed to grow up to five plants in a secure place inside their homes for personal use. Adult visitors from outside of the state will be able to buy and possess up to 15 grams of marijuana flower.
The law would allow the state's 55 medical dispensaries will be able to apply to sell recreational marijuana. Licensed dispensaries will also be able to apply to open a second location.
Outside of legalizing marijuana possession and use, the bill also automatically expunges minor marijuana convictions and creates a low-interest loan program to assist communities disproportionately impacted by prohibition in starting a business in the legal cannabis industry.
This will have a transformational impact on our state, creating opportunity in the communities that need it most and giving so many a second chance. I applaud bipartisan members of the General Assembly for their vote on this legislation.

— Governor JB Pritzker (@GovPritzker) May 31, 2019
Pritzker called the cannabis legislation "the most equity-centric approach in the nation" and with its passing the governor will make good on his campaign promise of legalizing recreational marijuana. He voiced his intention to legalize recreational cannabis after being sworn in as governor in January.
"In the interests of keeping the public safe from harm, expanding true justice in our criminal justice system, and advancing economic inclusion, I will work with the legislature to legalize, tax and regulate the sale of recreational cannabis in Illinois," Pritzker said in his inaugural speech.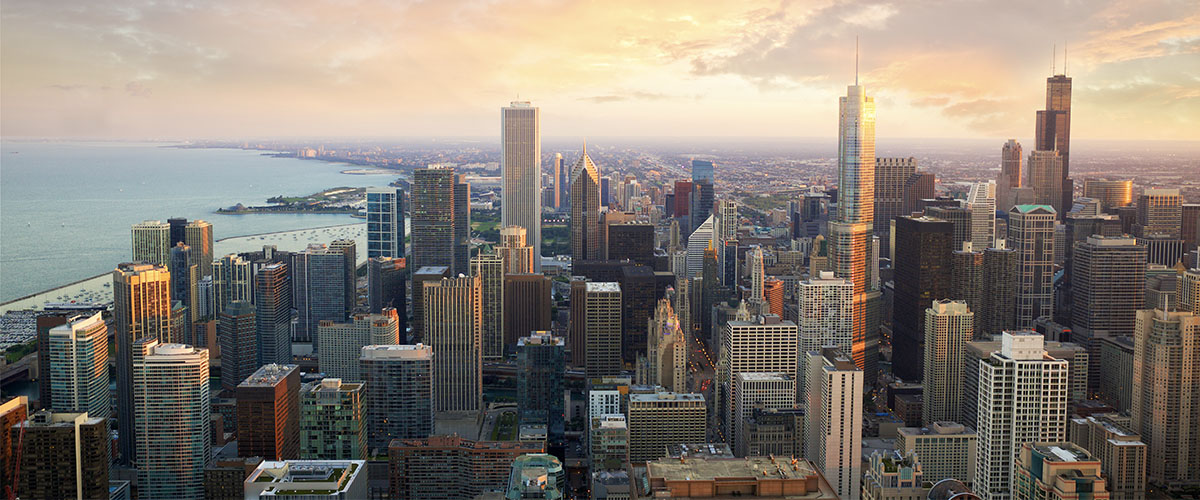 Recreational Legalization Projected to Generate Big Revenue for Illinois
Reports from Marijuana Business Daily project the Illinois recreational market could reach up to $2 billion in annual sales a few years after the program launches in early 2020.
A study from the Illinois Economic Policy Institute (ILEPI) and the Project for Middle Class Renewal (PMCR) at the University of Illinois found that marijuana legalization would create 24,000 jobs in Illinois, plus generate more than $500 million in tax revenue and infuse more than $1 billion a year into the state economy overall.
Illinois' marijuana legalization bill distributes 35 percent of tax revenue from legal marijuana sales to the state's general fund. A quarter of the collected marijuana tax revenue will go to the low-interest "social equity applicants" loan program, aimed at supporting those in communities disproportionately impacted by prohibition to participate in the legal industry. Ten percent will go to pay a backlog of the state's bills. The remaining marijuana sales tax revenue will go to programs focused on mental health and substance abuse, law enforcement, and public education and awareness.
Current Illinois Cannabis Laws
Medical marijuana became legal in Illinois in 2013 under the Compassionate Use of Medical Cannabis Pilot Program Act. In June 2016, Gov. Bruce Rauner approved legislation that extended the state pilot program to at least July 2020 and expanded it to post-traumatic stress disorder (PTSD) and terminal illness. Two years later, Rauner expanded the program further by allowing medical marijuana as an alternative to opioids.
While recreational marijuana remains illegal in Illinois as of now, a recreational cannabis decriminalization bill was signed into law in 2016 by Rauner. Some of the key elements of the law include making possession of 10 grams or less of marijuana a civil offense punishable by a fine of up to $200, rather than subject to jail time and a criminal record.
The decriminalization law also requires that municipalities purge citation records for possession every six months. Possession of 10 to 30 grams of recreational marijuana is considered a misdemeanor if it is a first-time personal use offense.
More Cannabis News
Illinois is poised to become the 11th state in the nation to legalize recreational marijuana. Stay up to date on the latest cannabis legalization efforts across the nation by visiting our news page. To find out which states have already legalized marijuana, visit our legalization overview page.