Three laws signed by Colorado Gov. Jared Polis ensure the state remains at the center of the nascent marijuana industry.
Colorado Governor Jared Polis signed a series of marijuana bills into law last week that are expected to greatly revamp the state's cannabis market by allowing cannabis to be consumed at social lounges and permitting marijuana home delivery.
"Up until this bill, there's been no way to have safe public consumption. I've smelled it walking my dog. For many of us with kids, we want to make sure we don't have that in our neighborhoods," Polis said.
A third bill signed by Polis allows publicly-traded companies to own marijuana-based companies.
Polis, governor of Colorado since the beginning of the year and previously a Member of the House of Representatives, has long been a champion of marijuana legalization.
Social Marijuana Consumption Bill
House Bill 1230 paves the way for social marijuana consumption in Colorado, providing for the first time public spaces where marijuana consumption is permitted.
Starting in 2020, tasting room licenses will allow marijuana businesses to sell marijuana and marijuana-related products while also serving as a lounge where customers can use their cannabis recreationally. Licenses for hospitality spaces will allow businesses to serve as a legal place for people to bring their own cannabis for consumption.
The implementation of hospitality spaces will depend on local governments. Under Colorado's marijuana law, cities can form their own policies around the regulation of cannabis and have the option to prohibit sales and consumption sites.
Denver will likely approve it, since the city already has a local ordinance that allows for social space uses. Colorado Springs, however, has a more conservative reputation and will likely not, since it previously lobbied for an exclusion.
Home Marijuana Delivery
House Bill 1234 allows for home delivery of cannabis for both medical and adult use marijuana consumers. Under the new law, medical marijuana can be delivered to individual homes starting January 2020, while recreational marijuana operations must wait a year before beginning to do so. In Colorado, customers must be at least 18 years old and registered with the state's medical cannabis program to purchase medical marijuana, and at least 21 to purchase recreational marijuana.
For patients who have difficulty traveling, receiving their medication at home will be especially helpful. Not everyone can partake in the new cannabis delivery service, however. The law excludes deliveries to college dorms.
In California, home delivery is already legal. Companies there have been able to lure drivers away from Uber and Lyft with the promise of providing health benefits.
Cannabis Industry Opened to Outside Investors
House Bill 1090 allows publicly traded companies and outside investment into the state's marijuana industry. The state had previously banned publicly traded companies from participating in the market.
The new law is expected to introduce new cannabis products to Colorado from companies that had been previously unable to operate in the state.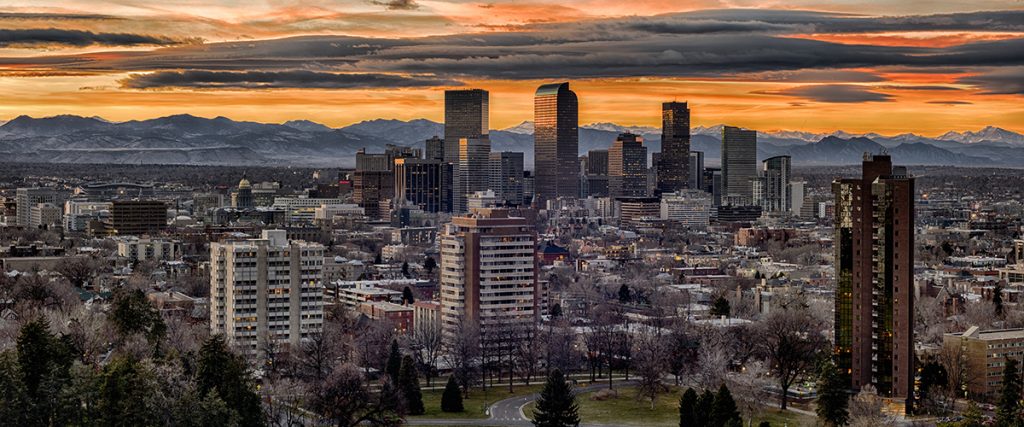 Colorado's Growing Cannabis Market
Colorado is one of the first states to adopt recreational cannabis and has a thriving industry as a result. The state hit a new monthly sales record in March of this year, generating more than $112 million.
Gov. Polis has played an instrumental role in the growth of the state's medical and recreational marijuana markets. He's signed into law bills that give access to patients diagnosed with autism and, most recently, as an alternative to painkillers.
Colorado's previous governor, John Hickenlooper only reluctantly supported marijuana reform at times. He vetoed a marijuana hospitality bill and is now among the many candidates running for president.
Learn about the impact of marijuana legalization in Colorado through our in-depth article, "Colorado After Legalization: Statistics and What They Mean."
More on Cannabis
All the top cannabis industry news can be found on our news page or by following us through Facebook and Twitter.