Researchers found that California gun-related suicides declined after the state legalized medical marijuana in 1996.
Gun-related suicide rates dropped in California after medical marijuana became legal, according to a new study. Researchers from the University of California Irvine sought to find what impact medical marijuana legalization had on suicide risk.
They found that there was a notable decline in suicide rates in California after Prop 215 was approved and medical marijuana was legalized in 1996.
"The 1996 legalization resulted in mean annual reductions of 398.9 total suicides, 208 gun suicides, and 135 non-gun suicides," the study stated.
The article, "Medical Marijuana Laws and Suicide," was published earlier this month in the journal Archives of Suicide Research and was written by Bradley J. Bartos, Charis E. Kubrin, Carol Newark, and Richard McCleary. To assess the potential impact of California legalizing medical marijuana in 1996 on gun-related suicide rates, the team of researchers took a look at gun-related and non-gun-related suicides in California from 1970-2004. They also evaluated suicide rates in all states without legalized medical marijuana.
Their findings reveal a reduction of more than 3,000 gun and non-gun suicides in California during 1997-2004 and an average reduction of more than 200 gun suicides per year. Researchers also found a total reduction of approximately 1,668 fewer gun suicides in the state during 1997-2004.
The researchers offered several theories as to why gun suicide rates dropped following the legalization of medical cannabis. One is that marijuana may be helping treat depression and other mental disorders. Another is that legalization may have prompted more people to use marijuana in place of alcohol, thereby decreasing the prevalence of alcohol use disorder and suicide risk.
The researchers did note, however, "The systematic evidence connecting this trend to the availability of medical marijuana is ambiguous."
Suicide is the tenth-leading cause of death in the U.S. according to the Center for Disease Control and Prevention, and it ranks even higher for those ages 10-54.
Suicide Rates Drop or Do Not Change After Marijuana Legalization
A 2014 study published in the American Journal of Public Health found suicide rates among middle-aged men dropped after medical marijuana legalization compared to states with no medical marijuana policies in place. The study's findings indicated legalization was associated with a more than 10 percent reduction in suicide rates among men ages 20 to 39.
The findings of the study add to the theory of medical marijuana as beneficial for mental health issues. Researchers concluded the findings were "consistent with the hypothesis that marijuana can be used to cope with stressful life events."
A 2013 study examined suicide rates in the state of Colorado, which consistently has a higher rate of suicide than the national average. Colorado legalized medical marijuana in 2000 and recreational-use in 2014. According to findings, there was no "consistent association" between marijuana use and completed suicides and researchers stated the study's findings provide some "reassurance" that marijuana has no adverse impact on suicide rates.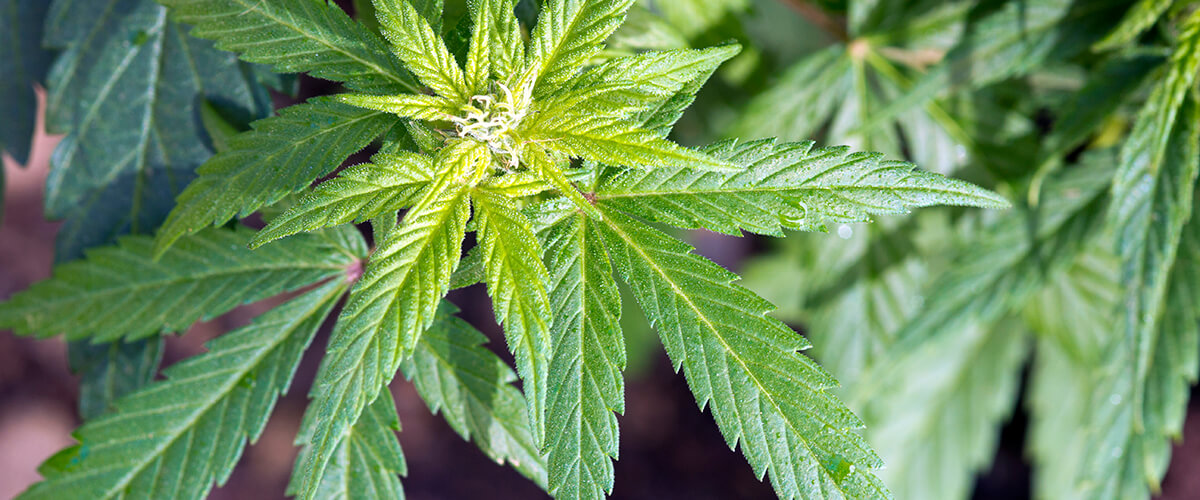 Marijuana and Gun Ownership
The use of firearms accounted for 56 percent of male suicides in 2017. Under federal regulation, cannabis is an illegal controlled substance. Due to this regulation, legal access to firearms in prohibited for marijuana users, even in states where medical marijuana and recreational marijuana is legal.
In 2016, a federal appeals court ruled that the federal statute barring state-legal cannabis users from purchasing or owning firearms did not violate Second Amendment rights.
Rep. Alex Mooney (R-West Virginia) filed a bill in Congress last month to amend federal laws and allow those with medical marijuana cards to obtain firearms. Montana Gov. Steve Bullock, a 2020 Democratic candidate for president, has also made efforts to stand up for the rights of medical marijuana users to possess firearms.
More Cannabis News
To view more articles on medical marijuana and to stay up to date on the latest cannabis-related studies, visit our news page.