The new data forecasts a nearly 50 percent surge in annual growth for CBD market in the next five years.
Cannabidiol (CBD) is on track to reach $20 billion in sales in the next five years, according to a new report from a leading cannabis researcher BDS Analytics. The market research firm released the predictions earlier this month, estimating that U.S. sales of marijuana-derived CBD and hemp-derived CBD products will jump from $1.9 billion in 2018 to $20 billion by 2024.
"We're witnessing CBD maturing from a cannabis sub-category into a full-blown industry of its own," said Roy Bingham, Co-Founder and CEO of BDS Analytics in a press release. "Our growth forecast for the CBD market, across all distribution channels, predicts a compound annual growth rate of 49 percent by 2024."
Other findings of the BDS Analytics report include:
Since 2014, CBD products sold in dispensaries have grown at an even faster rate than overall sales in dispensaries.
Evidence suggests CBD consumer profiles differ from cannabis consumers in gender ratio; CBD consumers have a nearly equal gender radio, while about one-third of cannabis consumers are female.
On average, CBD consumers are 40 years of age, achieve higher education, and are more likely than non-CBD consumers to be full-time employees.
BDS Analytics is a cannabis market and consumer research business with headquarters in Boulder, Colorado. The business offers services such as cannabis retail sales tracking, cannabis consumer insights, and monitoring the CBD market.
CBD Sales Increase Indicate a New Understanding of Cannabis
CBD, or cannabidiol, is an all-natural and non-intoxicating chemical compound found in the cannabis plant. BDS Analytics' report estimates that when combined with THC products, the CBD market will create a total market of $45 billion for cannabinoids by 2024.
One primary indicator of the increase in CBD sales is the amount of CBD sales in dispensaries. In markets tracked by BDS Analytics, dispensary sales of CBD accounted for 11 percent of total sales in 2018, a significant jump from just 5 percent in 2017. However, BDA Analytics predicts that the majority of CBD product sales will soon take place in general retail stores, rather than in dispensaries.
Some contributing factors in the increase of sales in the CBD market include a growing trend of state legalization of cannabis, education on the potential health and wellness benefits of cannabis, and a new variety of CBD products.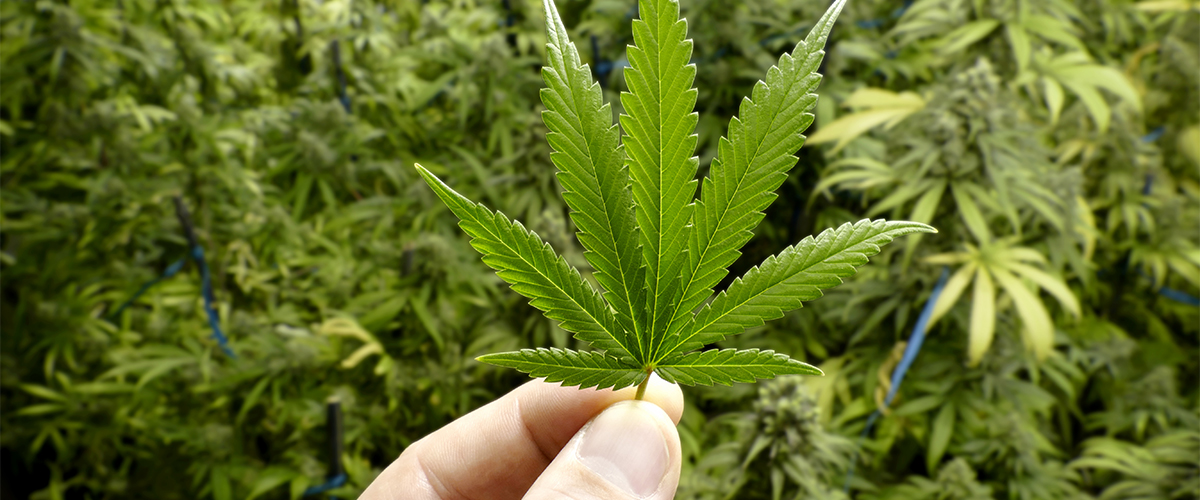 Hemp-Derived CBD Vs Marijuana-Derived CBD
There are two different types of cannabis plants from which CBD is extracted and then sold.
When CBD is extracted from marijuana, which contains the intoxicating compound THC that the elicits euphoric feelings, it is referred to as marijuana-derived CBD and is only available in states with legalized recreational or medicinal marijuana.
When CBD is extracted from hemp, the cannabis variety that contains only trace levels of THC and therefore does not elicit any intoxicating feelings, it is referred to as hemp-derived CBD. Hemp-derived CBD products are more accessible because they are legal under U.S. federal law, as clarified by the passage of the 2018 Farm Bill.
Visit our CBD oil education page to compare CBD from hemp to CBD from marijuana and to learn more about how CBD and THC differ.
More News on CBD and CBD Products Available
To stay informed on the latest in CBD and cannabis news, visit our news page. You can shop top-quality CBD products like pure CBD oil, CBD tinctures and liquids, CBD vape oil, CBD capsules, and CBD edibles through the Medical Marijuana, Inc. online shop.