A new joint committee will study marijuana's potential for pain management, which could lead to a change to the league's long-standing ban.
The National Football League (NFL) announced last week that it will study the effects of marijuana as a pain reliever for its players. A joint committee between league management and the National Football League Player Association (NFLPA) will conduct research into different methods for pain management, including marijuana use, that could subsequently lead to players being allowed to use cannabis to treat pain.
The mission of the new committee will be to create "uniform standards for club practices and policies regarding pain management and the use of prescription medication by NFL players."
"We're asking our pain management committee to bring us any and all suggestions," said Allen Sills, the NFL's chief medical officer. "We'll look at marijuana."
The NFL currently bans the use of marijuana and disciplines players who test positive with suspensions. Under the current CBA and drug-testing program, players can be banished from the league if they test positive for marijuana six times. In this current offseason, two players have been suspended indefinitely for failing drug tests.
Even if the committee recommends that the NFL lift its ban on marijuana use, players would still not be able to officially use it for pain until 2021 at the earliest. The current player's contract, the Collective Bargaining Agreement (CBA), runs through 2020 and prohibits its use.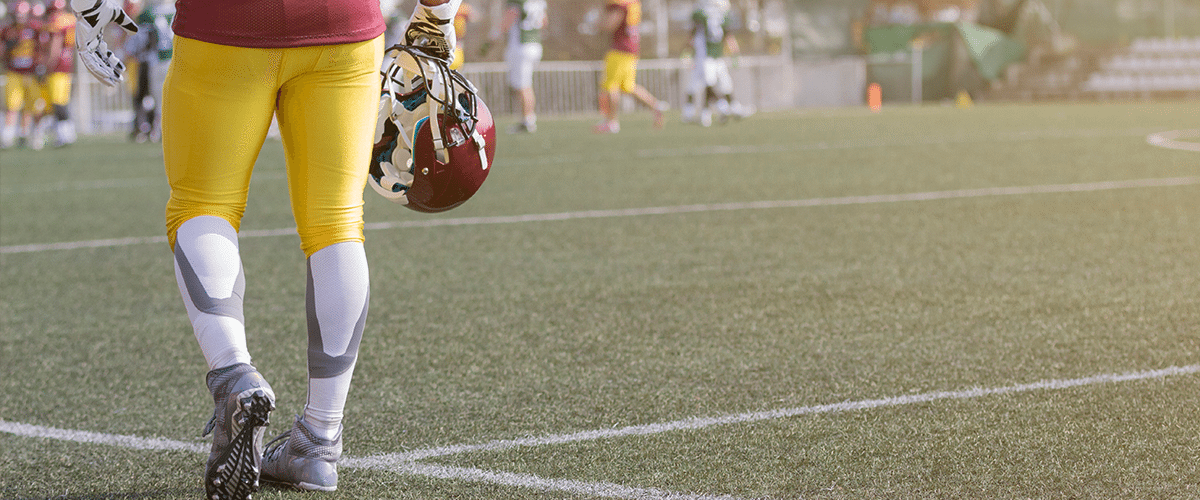 Shifting Sentiment to Help Those Suffering
The league's ban on marijuana use is widely unpopular among current and former players. And despite marijuana being prohibited, its use remains rampant among players, with some saying up to 89 percent smoke marijuana.
Many NFL players use marijuana to cope with soreness, regular injuries that lead to chronic pain, and severe head injuries, all of which are common among football players. Repetitive head injuries can lead to degenerative mental disorders like chronic traumatic encephalopathy (CTE), which affects a very large number of former players.
Because marijuana is prohibited, often times players must resort to permissible, yet far more addictive opioid medications. Players in pain also regularly use Toradol, an allowed nonsteroidal anti-inflammatory drug that has significant side effects.
Support for marijuana use has been growing in the NFL in recent years. Like Sills, the NFLPA has been advocating that marijuana use be allowed to treat injuries for some time. Former New York Giant Tiki Barber and Philadelphia Eagle Chris Long are among the now retired players who are outspoken proponents of its use.
NFL Commissioner Roger Goodell stated recently he would consider allowing players to use marijuana if experts deemed it helpful. In the past, Goodell has claimed that the league saw no medical benefits to cannabis, but as of recently has indicated he'd be open to reviewing the evidence of its therapeutic potential.
The NFL's announcement of the committee comes at a time when recreational marijuana use has become legal in 10 states and medical marijuana use legal in 32 states.
Keep Up With Cannabis
Stay on top of the most recent cannabis related news by regularly visiting our news page.