Gov. Inslee said the measure to waive simple marijuana possession convictions "is a matter of fairness and justice."

Seven years since the state of Washington helped pave the way for marijuana legalization in the U.S., the state's Governor Jay Inslee is now embarking on a new opportunity to clear marijuana convictions for residents.
Under a new law signed by Inslee on May 13, judges in Washington state are required to grant requests to vacate any misdemeanor marijuana possession charges that occurred prior to 2012 state legalization, as long as those charged were at least 21 years of age at the time of conviction.
The new law takes effect July 28.
Inslee's Marijuana Justice Initiative
Inslee, a Democratic 2020 presidential candidate, first announced his Marijuana Justice Initiative in January at the Washington State Cannabis Summit, calling it an "historic opportunity to bring another step forward in our march to justice."
Watch the full video here.
Inslee said prior marijuana convictions were adversely impacting Washingtonians by hindering the ability to obtain loans to finance a house or education, utilize public services, and gain employment, among other things
"We should not be punishing people for something that is no longer an illegal behavior in the state of Washington," Inslee said at the summit.
The Marijuana Justice Initiative called for an expedited process of granting pardons for simple marijuana possession going back to 1998, with no need of lawyer or court appearance.
The new law, SB 5605, goes a step further than the original streamlined pardon process by allowing the convictions to be vacated. According to AP news reports, a vacated conviction allows people to state that they were never convicted of the crime. This means that those with misdemeanor marijuana conviction cleared from their record no longer have to reveal the crime on employment or housing applications.
Also, anyone with other types of convictions can still be cleared of any eligible conviction for marijuana possession.
Not all Washington state leaders supported the bill. State Rep. Brad Klippert, a Kennewick Republican and sheriff's deputy in Benton County, voted against the bill in the state House, and said that he still opposed it.
"At the time they committed the crime, it was a crime," said Klippert in AP news reports, adding that consequences should be attached to the decision to break the law, even if the law later changed.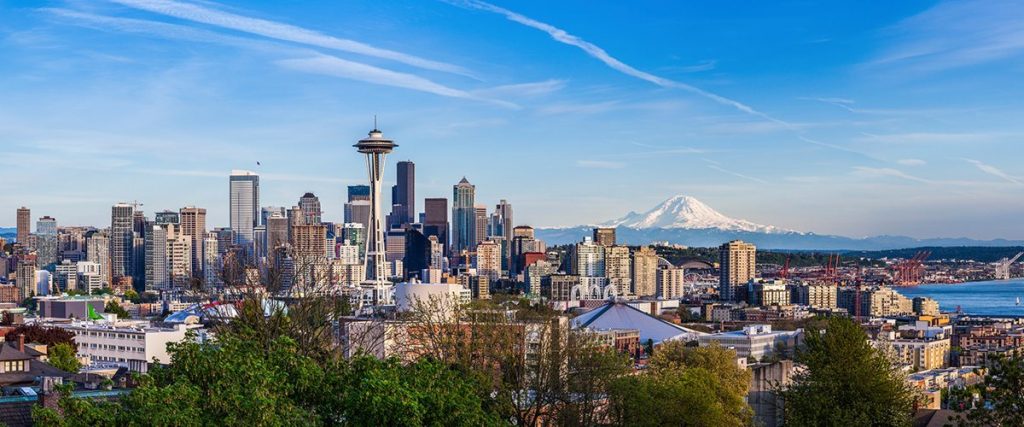 Washington's Marijuana Laws
On Nov. 6, 2012, Washington voters passed Initiative 502 to legalize recreational marijuana.
Under Washington state's marijuana law, it is legal for adults ages 21 and older to possess up to 1 ounce of marijuana, and consume it in private. Adults can also possess up to 16 ounces of solid marijuana infused products, and 72 ounces of liquid marijuana infused products.
Nine additional U.S. states have legalized recreational marijuana. Several other states have made legislative decisions to decriminalize marijuana. The latest state to decriminalize simple marijuana possession is North Dakota.
Earlier this month, top Democrats joined together to introduce a bill that would decriminalize marijuana on a federal level.
More Cannabis News
You can learn more about marijuana laws throughout the U.S. by visiting our education page. Stay up to date on the latest news on cannabis reform by visiting our news page.