Democratic candidate for president Rep. Seth Moulton introduced a package of bills to further medical marijuana education and access for veterans.
Democratic Party presidential hopeful Seth Moulton (D-MA) last week introduced a package of House bills in hopes of updating medical marijuana practices at the Department of Veteran Affairs.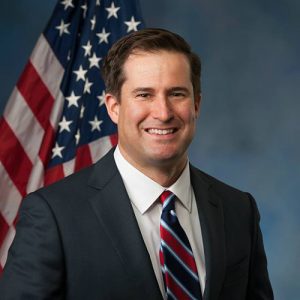 First reported by the Boston Globe, the trio of bills would open up a safe space for veterans to discuss using cannabis with their doctors, grant more VA-conducted studies about cannabis use among veterans, and bring more medical marijuana education to VA health care providers. Moulton filed the new bills on May 13.
Moulton, a veteran who served four tours in the Iraq War, has spearheaded similar legislation in the past. In a press release, the congressman said veterans want an alternative to opioids, and Congress should support them.
"Let's not kid ourselves: people are using marijuana – including our veterans," said Moulton. "Rather than ignoring this reality, Congress should let doctors talk with their patients about it, and we should learn more about cannabis so it can be safely used and properly regulated. We have a long road ahead of us until medicinal cannabis is fully-researched and legal, but a few steps now will speed that along. Veterans deserve the best healthcare in the world. This is a step in that direction."
In a recent survey by Iraq and Afghanistan Veterans of America, 83 percent of veterans support allowing legal access to medical marijuana, while 55 percent support recreational legalization.
Moulton's Proposed Package of Veteran-Focused Medical Marijuana Bills
Below is an overview of the new medical cannabis legislation introduced by Moulton:
VA Policy for Medical Cannabis Use Act of 2019 – This bill would change how veterans can talk about cannabis with their medical doctors. Current law prohibits veterans from discussing cannabis with their doctor. Such discussion could even result in loss of their VA benefits.
The bill would encourage discussion of medical marijuana, enable veterans to participate in state-legal cannabis programs without losing their benefits, and supports the notion that VA health care providers honor a patient's desire for alternative medicine.
The VA Survey of Cannabis Use Act of 2019 – This bill would utilize federally-funded research to study how veterans use cannabis and the impacts of cannabis on their lives. It also mandates the study be presented to Congress to inform policy.
Training for VA Primary Care Providers Act of 2019 – This bill would ensure all VA medical providers receive training on the use of medical marijuana.
Co-sponsors of the bill package include Representatives Matt Gaetz (R-FL), Darren Soto (D-FL), Hank Johnson (D-GA) and Charlie Crist (D-FL). Moulton first introduced the package in 2018.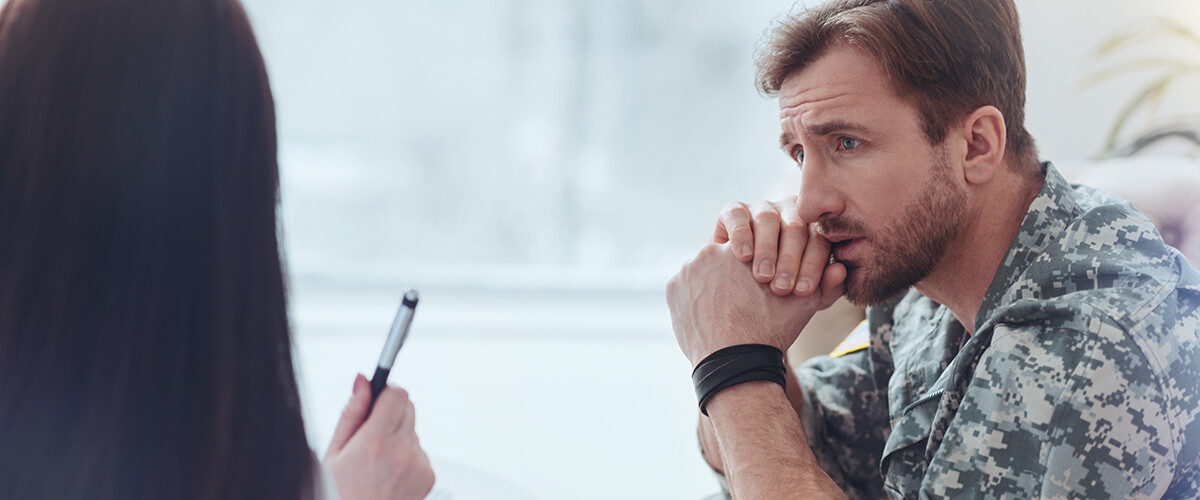 Moulton's History of Support for Cannabis Legislation
Moulton was elected to Congress in 2014 and is a four-tour Marine veteran who served in Iraq. In his second term of office serving as the U.S. Representative for Massachusetts's 6th congressional district, Moulton has put efforts into expanding veteran health opportunities.
Throughout his congressional tenure, Moulton has consistently supported cannabis reform on the House floor, voting in favor of amendments that protect states that have legalized medical and recreational marijuana, legalize hemp and cannabidiol (CBD), and provide veterans with medical marijuana access.
2020 Presidential Nominees' Stance on Cannabis
To find out more information on the 2020 Republican and Democratic presidential hopefuls and their stance on marijuana, check out 2020 Candidates on Marijuana: The Ultimate Guide. Check in for the latest on cannabis legislation on our news page.