Bipartisan coalition calls on congress to pass bill that allows cannabis companies access to banks without fear.
A bipartisan coalition of 38 state and territorial attorneys general has called on Congress to pass federal legislation that would allow marijuana-related businesses to access the federal banking system.
With more than 30 states and several territories having legalized medical marijuana, efforts to change federal banking regulations are gaining unusually strong momentum. Regardless, as long as the federal government classifies cannabis as an illegal substance, banks providing services to cannabis businesses, even state-licensed ones, can be subject to criminal and civil liability.
Colorado Attorney General Phil Weiser leads the coalition with the support of the National Association of Attorneys General (NAAG). In a May 8 press release, Weiser called the current federal regulations a "public safety issue" that has "pushed legitimate businesses outside the banking system and into cash-dependent models, creating a lucrative target for violent and white-collar crime.
"The message from the states' top law enforcement offices is loud, clear, and bipartisan: Congress must act to allow legitimate marijuana businesses to access banking services," Weiser said.
@COAttnyGeneral leads coalition of 38 state/territory AGs calling on #Congress to pass @RepPerlmutter's bill allowing #cannabis companies to access banks w/o fear of federal repercussions. @NatlAssnAttysGn has adopted this position as official policy.https://t.co/6kr60PamhQ

— CO Attorney General (@COAttnyGeneral) May 8, 2019
SAFE Banking Act
The cannabis banking legislation, the Secure and Fair Enforcement (SAFE) Banking Act (H.R. 1595), sponsored by U.S. Rep. Ed Perlmutter (D-Colo.), permits marijuana-related businesses in states and territories with existing regulatory structures to access the federal banking system. According to Weiser's press release, the SAFE Act is co-sponsored by 172 Members of Congress, including both Democratic and Republican members.
California Attorney General Xavier Becerra joined other attorneys general on May 8 by releasing a statement of support for the SAFE Banking Act.
"This is simple: not incorporating an $8.3 billion industry into our banking system is hurting our public safety and economy," he said. "When it comes to the cannabis industry, California has made clear that it is moving forward and our nation should do the same. The SAFE Banking Act would reward taxpayers and small and local licensed businesses who play by the rules. We urge Congress to pass legislation to meet the demands of our growing economy."
On March 28, the House Financial Services Committee approved the SAFE Banking Act by a large margin, 45 to 15. The bill now moves on to the House floor, where it has over 150 co-sponsors. The legislation has also been introduced to the Senate.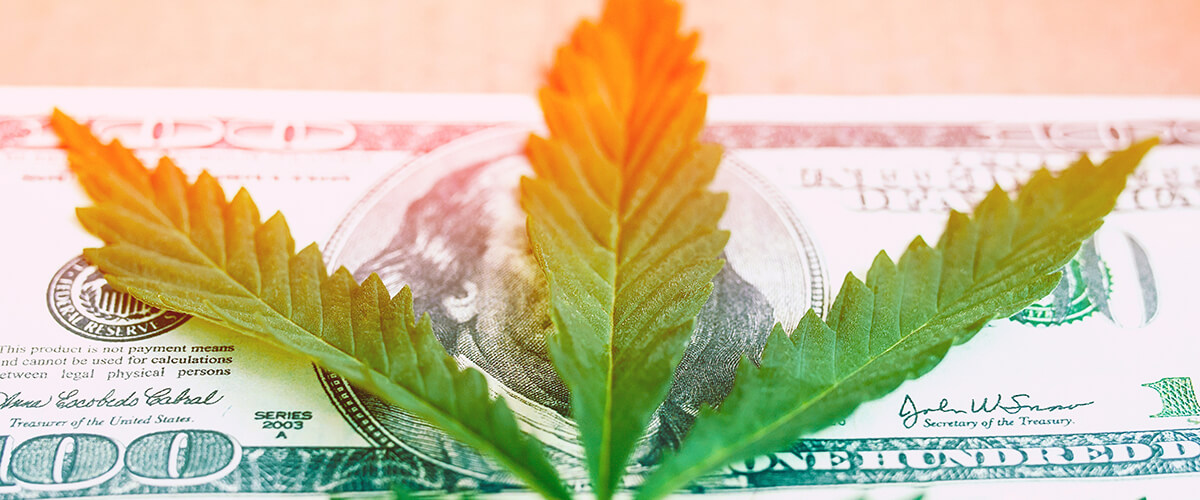 NAAG Calls For Safe Harbor
In the letter drafted by NAAG to Congress, proponents request safe harbor for depository institutions that work with cannabis-related businesses.
"An effective safe harbor would bring billions of dollars into the banking sector, enabling law enforcement; federal, state and local tax agencies; and cannabis regulators in 33 states and several territories to more effectively monitor cannabis businesses and their transactions," the letter states.
In addition to Colorado and California, the call for action was joined by attorneys general of the following states and territories:
Alaska, Arizona, Arkansas, Connecticut, Delaware, the District of Columbia, Guam, Hawaii, Illinois, Iowa, Kentucky, Maine, Maryland, Massachusetts, Michigan, Minnesota, Mississippi, Nevada, New Jersey, New Mexico, New York, North Dakota, the Northern Mariana Islands, Ohio, Oklahoma, Oregon, Pennsylvania, Puerto Rico, Rhode Island, Utah, the U.S. Virgin Islands, Vermont, Virginia, Washington, West Virginia, and Wisconsin.
More In Cannabis News
To stay up to date on the latest cannabis-related legislation, follow our news page.