The Sunshine State becomes the fourth state to pass such legislation since the 2018 Farm Bill federally legalized hemp.
The Florida Legislature last week became the latest legislative body to pass a bill enabling hemp to be legally grown and sold within the state.
The hemp legalization bill, SB 1020, passed the State Senate unanimously and the Florida House with only one dissenting vote.
"Today is an exciting, historic and bipartisan day for our agriculture community in the state of Florida," said state Sen. Rob Bradley who sponsored the bill. "Today is the day we create a state hemp program in Florida and allow our Agriculture Commissioner [Nikki Fried] to submit our plan to the federal government for approval."
The U.S. federal government legalized the cultivation and sale of hemp as an agricultural crop in the Farm Bill of 2018 last December. However, individual states must still pass a plan for it to be legal within their borders.
The bill now goes to Gov. Ron DeSantis' desk for signature. He is expected to approve it. DeSantis previously signed a bill expanding medical marijuana cultivation and in March legalized smokable medical marijuana products.
Hemp production will be legal in Florida very soon. Big deal for Florida farmers! https://t.co/TrLwGBIZgW

— Rob Bradley (@Rob_Bradley) May 6, 2019
If DeSantis does sign the bill, the Florida Department of Agriculture is expected to begin devising regulations aimed at spurring the industry by August 1st. Such regulations must include provisions for testing, certification, inspection, and enforcement methods against violations. Once in place and approved by the federal government, permits for cultivation can be distributed. Possessing hemp remains illegal until July 1st.
Florida is the latest state to take advantage of the passage of the 2018 Farm Bill by legalizing a commercial hemp market, following Hawaii, Iowa, and Oklahoma. A similar measure has passed the Texas House and is being debated in the Texas Senate. Texas lawmakers already removed hemp from the state's list of controlled substance in preparation of launching a commercial market.
Hemp has thousands of uses that range from creating rope and textiles such as towels. The hemp extract known as CBD oil has many natural health uses as well. Prior to the 1930s when all cannabis became illegal, its cultivation was widespread in America. While related to marijuana, it has an insufficient amount of the mood-altering chemical tetrahydrocannabinol (THC) to produce a similar intoxicating effect.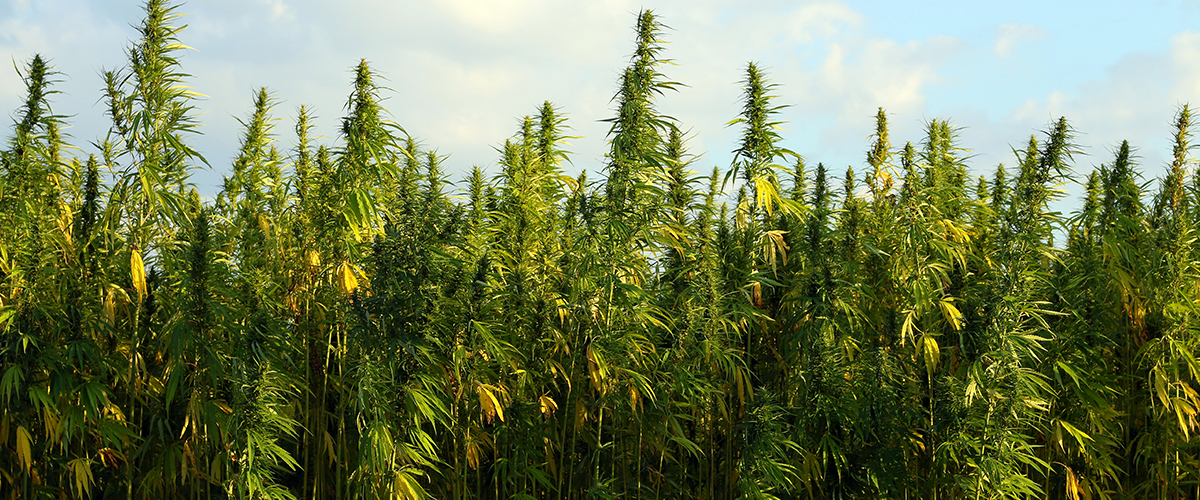 Money to Be Made
Businesses located outside of the state with experience in the cultivation and processing of hemp and the infrastructure and investment landscape of the cannabis industry are eager to assist in launching of Florida's hemp market. Lawmakers, hemp advocates, and business and agricultural leaders believe the new hemp market will spur major growth in the state's economy.
Many Florida farmers are also eager to take advantage of the bill's passage due to setbacks related to crop disease and hurricane damage they have faced in recent years. Preparation is already underway, ranging from solo efforts to the establishment of large processing and manufacturing facilities.
Agriculture Commissioner Fried applauded the passage of the bill in a written statement.
"Today's historic vote is eighty years in the making – Florida is now on the verge of establishing a state hemp program and creating a multi-billion dollar industry," Fried said. "Our farmers have asked for alternative crops. Floridians want access to safe, tested cannabis and CBD. With this bill, our Department can make those goals a reality and transform our economy."
However, under the hemp legalization bill, participation in the upcoming hemp market is limited to those without a criminal record. Those with drug felonies have to wait 10 years to apply to grow the plant.
Florida researchers who have been studying the crop under the state's pilot program expect hemp crops to adapt well to growing in Florida's climate.
More Cannabis News
For the latest developments related to marijuana reform, follow our news page.
Editor Update 6/25/19: With the deadline looming this week, Florida Gov. Ron DeSantis said in an interview yesterday that he does intend to approve a widely popular bill to legalize the commercial production of hemp