Millennials in particular now prefer cannabis over alcohol.
A 2019 market research report conducted by New Frontier Data shows 65 percent of cannabis users say they prefer cannabis over alcohol. Researchers expect that trend to increase with a wave of millennial support for recreational cannabis legalization.
"Young adults approaching legal drinking age represent new potential consumers for alcohol brands, but New Frontier Data's research reveals a noticeable shift in younger generations' preference of cannabis over alcohol," noted founder and CEO of New Frontier Data, Giadha Aguirre de Carcer, in a recent news report.
Using data collected in a survey last October, the Cannabis Consumer Series: Alcohol vs. Legal Cannabis Consumption in North America report shows cannabis users often also drink alcohol, but agree with statements regarding their preference for cannabis over alcohol. In particular, nearly 75 percent of cannabis users who also drink enjoy cannabis as much or more so, according to the report.
Other statements in the survey indicate a shift in alcohol consumption to cannabis consumption. Those include survey responses strongly agreeing with the claims "I prefer to consume cannabis rather than alcohol" and, to lesser extent, "I am likely to replace some of my drinking with cannabis in the future" and "I would prefer to stop drinking alcohol entirely."
Other Key Findings From the Survey
The latest New Frontier report also shows the following:
45 percent of cannabis consumers who also drink alcohol say they believe they will eventually replace at least some of their alcohol use with marijuana products.
65 percent of cannabis consumers say they prefer cannabis over alcohol when given a choice.
47 percent of the study's participants say their alcohol use has remained steady over the past couple of years.
31 percent said that they now drink less alcohol than they used to (23 percent said their alcohol intake has gone up).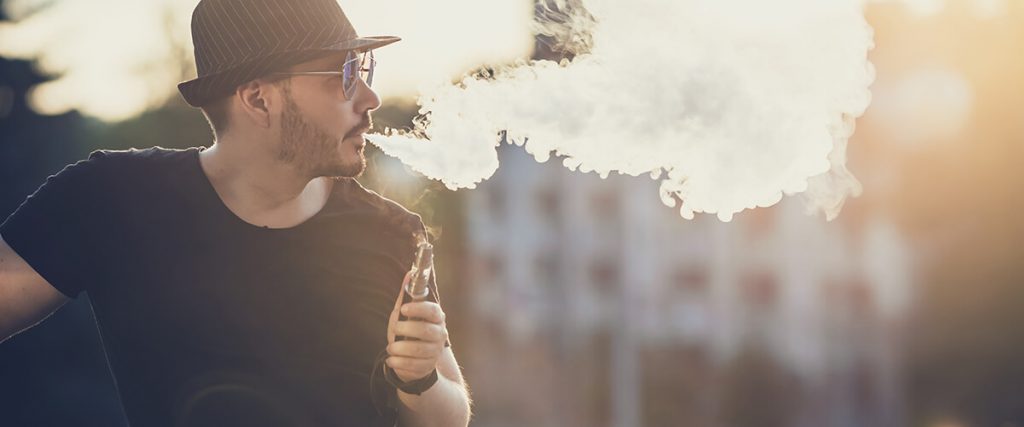 Alcohol Sales Decline in Legal Cannabis States
Another element of the New Frontier Data survey shows a decline in alcohol sales in states such as California, Colorado, Alaska, Washington and New York— four out of five of which have regulated recreational marijuana markets in place. In those states, the survey found a 4 – 6.5 percent spending decrease on alcohol.
Those statistics are something John Kagia, Chief Knowledge Officer for New Frontier, said the alcohol industry needs to be aware of even at a time when the cannabis market's growth is slower than anticipated.
"The challenges California is now facing licensing cannabis businesses has slowed the market's growth, but not the enthusiasm for legal cannabis. With 72 percent of American adults under 35 now supporting cannabis legalization, the growing acceptance and legalization of cannabis is a durable generational trend that the state's famed wine and beer industries should be paying very close attention to," Kagia said in a recent statement.
New Frontier Data was founded in 2014 with a mission to provide "individuals and organizations operating, researching, or investing in the cannabis industry with unparalleled access to actionable industry intelligence and insight." The cannabis market research firm released a report last month that estimates the value of the global cannabis market at $344 billion.
More on Consumer Use of Marijuana
Previous findings have revealed drops in alcohol use with expanding marijuana laws. Overall, Americans overwhelmingly consider marijuana to be safer than alcohol, and a previous report found that more than half of all American millennials now opt for marijuana over alcoholic beverages.
Keep up with the latest cannabis study reports and industry news by regularly visiting our news page.