Safe Cannabis Sales Act to end "pipeline to prison."
In the District of Columbia, the use of recreational marijuana by those 21 or older has been legal since 2015, but buying or selling marijuana has remained illegal. On May 2, DC's Mayor Muriel Bowser announced the Safe Cannabis Sales Act of 2019 with hopes of establishing safe regulations on the sale of cannabis in the District.
"Right now are laws are basically leading adults who want to use cannabis to an illegal market, and illegal markets aren't safe," Bowser said in a May 2 press conference.
In addition to providing safety and clarity, Bowser said the Safe Cannabis Sales Act will promote equity by ensuring that the benefits of the new system go to communities that have been disproportionately hurt by marijuana criminalization.
"For far too long the possession of marijuana has been a pipeline to prison, especially for black men in DC and across the nation. Today, we are taking a bold step to replace that pipeline with a pathway to prosperity," Bowser said in a press release.
The sales act proposes an automatic record sealing for most marijuana offenses within one year of enactment with the intention of reducing barriers for residents to find employment, secure housing and take out loans.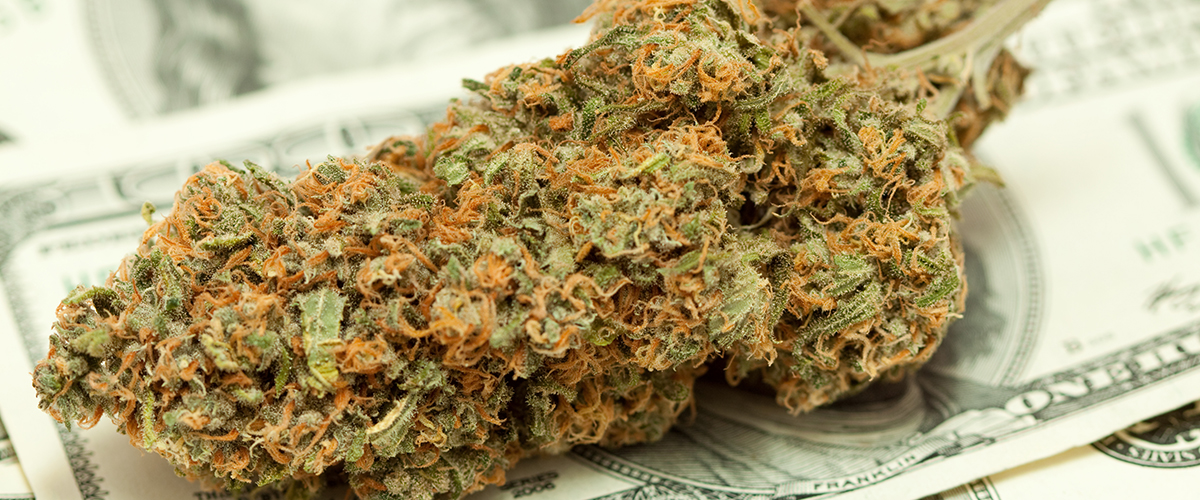 Federal Rider Prohibits Marijuana Sales
Initiative 71 was passed by DC voters in 2014, legalizing adult use of recreational cannabis. According to Bowser, voters passed the initiative with the understanding that DC would then set up a tax and regulatory system. Before the council could enact such a system, Congress stepped in and imposed a federal rider, a provision often used as a tactic, prohibiting DC from using its local funds to fully enact the initiative.
Bowser called the federal rider, "a shameful abuse of congressional power," that has led to a significant public safety problem.
Individuals and families have suffered and continue to suffer because of the criminalization of marijuana. Legalizing recreational marijuana sales is a matter of equity and opportunity. It's about helping individuals like Cameron get a #FairShot.#SafeCannabisDC pic.twitter.com/0P2DSJ0eUY

— Mayor Muriel Bowser (@MayorBowser) May 2, 2019
With the recent shift of control to Democrats in the House of Representatives, many anticipate a release of the federal spending rider. If the federal appropriations rider is removed and the Safe Cannabis Sales Act of 2019 is approved, the following regulations can be expected:
Must be at least 21 years old to enter and purchase products from a cannabis establishment
A daily limit purchase of up to 1 oz. cannabis flower, 5 g. of cannabis concentrate (like shatter or kief), 16 oz. of marijuana edibles, or 72 oz. of cannabinoid product in liquid form
Online purchase will be available for delivery to a residential address
17 percent tax at the point of sale
The marijuana sales act also proposes a reinvestment into DC by investing tax revenues in housing programs. According to the plan, revenues collected through sales tax on cannabis will be invested back into the community, focusing most on areas hardest hit by the criminalization of marijuana. In addition, after the first three months of implementation, 100 percent of sales and tax revenues will be dedicated to housing programs.
The next step in Bowser's proposal is to send the Safe Cannabis Sales Act to the DC Council for consideration.
More on Marijuana
You can learn more about the cannabis laws in Washington, D.C. through our education page. Keep up with ongoing cannabis reform efforts and the latest cannabis industry news by regularly visiting our news page.