If the bill passes, recreational marijuana will be legal in Illinois as of January 1, 2020.
Illinois Gov. J.B. Pritzker announced over the weekend that he and key lawmakers have come to an agreement to legalize recreational marijuana.
The 300-page measure would legalize the purchase and use of marijuana by adults 21 and older, establish a regulated market, and automatically expunge minor marijuana convictions.
Prirtzker had campaigned on marijuana legalization, and earlier this year reiterated his commitment to the cause in his inaugural address. His new measure, if it passes the Illinois General Assembly, will take effect January 1, 2020.
Pritzker and key lawmakers introduced their plans to legalize marijuana at the Black United Fund of Illinois in Chicago on Saturday.
Years of work by stakeholders across Illinois means that today we are putting forward a framework to legalize adult use cannabis on January 1, 2020. pic.twitter.com/l1rbX9Oozu

— Governor JB Pritzker (@GovPritzker) May 4, 2019
Under the bill, residents 21 and over would be able to possess up to 30 grams of marijuana flower, 5 grams of cannabis concentrates like hash or shatter, and up to a half-gram of marijuana edibles. Illinoisans would also be allowed to grow up to five plants in a secure place inside their homes for personal use. Non-resident adults would be permitted to possess up to 15 grams of marijuana flower.
The marijuana bill is sponsored by state Sen. Heather Steans and Rep. Kelly Cassidy, who have pushed for legalization for years. The duo introduced similar legislation in 2017.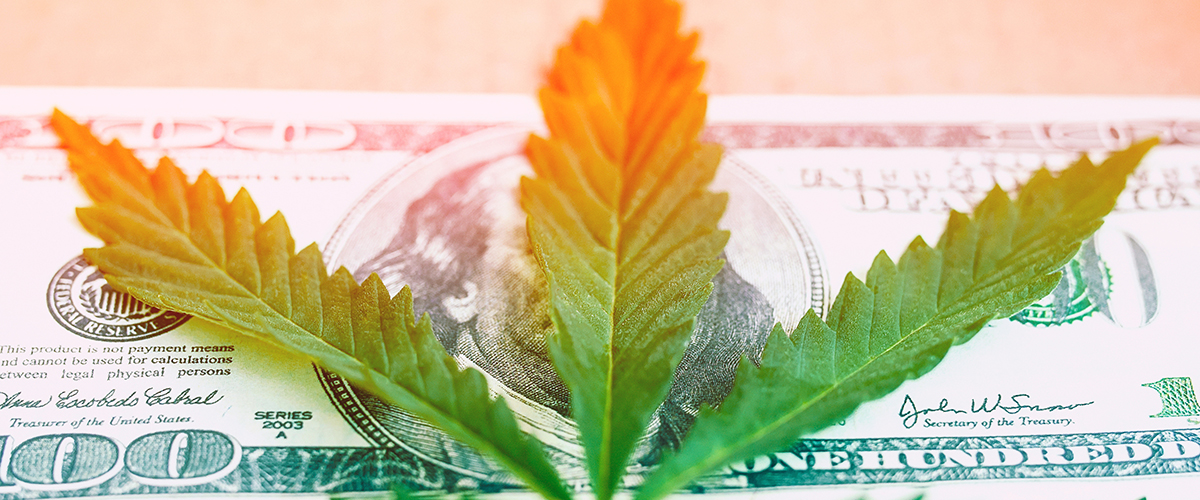 Governor's Bill "Starts Righting Some Historic Wrongs"
Pritzker's measure also includes a $20 million low-interest loan program aimed at financially assisting communities disproportionately impacted by prohibition. The funds will be used to defray start-up costs for individuals interested in starting a licensed cannabis business that come from communities with high rates of poverty or arrests for marijuana offenses.
The governor's plan also contains a social-justice provision that will utilize an automatic system to expunge roughly 800,000 marijuana convictions and allow those with past convictions to work in the state's legal cannabis industry.
"We are taking a major step forward to legalize adult use cannabis and to celebrate the fact that Illinois is going to have the most equity-centric law in the nation. For the many individuals and families whose lives have been changed, indeed hurt, because the nation's war on drugs discriminated against people of color, this day belongs to you, too," Pritzker said at the news conference.
According to Pritzker's office, 35 percent of revenue from legal marijuana sales will go to the state's general fund, while 25 percent would go to the low-interest "social equity applicants" loan program, 10 percent would go to pay a backlog of bills, and the remaining would go to programs focused on mental health and substance abuse, law enforcement, and public education and awareness.
Pritzker hopes to get the bill passed and signed into law within the four weeks left in the current legislative session. While the law would go into effect on January 1, the first licenses for growers, processors, and dispensaries would not be issued until May or July 2020.
Latest Cannabis News
If Illinois legalizes recreational marijuana, it will become the 11th state in the country to do so. A recent study showed that Illinois will need to up its current marijuana supply to meet demand if adult use marijuana becomes legal. A regulated recreational marijuana market there could generate nearly 24,000 new jobs and over $500 million in state and local tax revenue.
Learn more about marijuana laws in Illinois and throughout the U.S. by visiting our education page. Keep up with the latest cannabis news through our news site.