More than 450 people so far have weighed in on how CBD should be regulated.
Tasked with developing a regulatory framework for the use of cannabidiol (CBD), the Food and Drug Administration (FDA) last month requested feedback from the American people. With a month still left in the comment period on the issue of CBD, more than 450 people have already responded to the FDA's call.
Hemp and hemp-derived extracts were legalized with the passage of the 2018 Farm Bill in December. Since then, the FDA has been working on figuring out how the hemp-derived cannabinoid CBD should be regulated. The agency opened a comment period aimed at helping inform an upcoming FDA public hearing on CBD regulations that's scheduled for May 31.
The FDA specifically asked the American public to share thoughts, data, and studies on whether hemp-derived CBD is safe to consume in foods and dietary supplements, what manufacturing and product quality standards are needed, and whether rules should be placed on marketing efforts, if any.
In the month since the FDA made the call for public comments, 468 people have made their voices heard on CBD. The comments are published on the Federal Register filing site.
What Americans Have to Say About CBD
Americans covered a wide array of subjects in their comments to the FDA. Rather than adhering to the FDA's guidelines, many simply shared personal experiences with CBD, with most expressing satisfaction of its natural effects.
Alexander Adams, who said he is an army veteran, commented, "I think this is a fantastic idea to look into CBD products I am a huge advocate for cannabis legalization I know from first-hand experience the amazing positive effects that CBD and cannabis can have on a person."
Kendall Topalof pushed for continued research and ensuring availability, adding, "Cannabis, especially the compound of CBD, which is in question, is a benefit to our wellbeing as users of this product. There is limited to no evidence that would say otherwise."
Several reiterated support for legal access to CBD. John Bogeman voiced favor for expanding the use of CBD, commenting, "These products are extremely helpful to a lot of people. We should be exploring the use of these products." Jeff from Pennsylvania wrote, "I am writing you to support the sale of CBD infused products in the USA. I have been using CBD oil for 6 months and I have had good results and no side effects."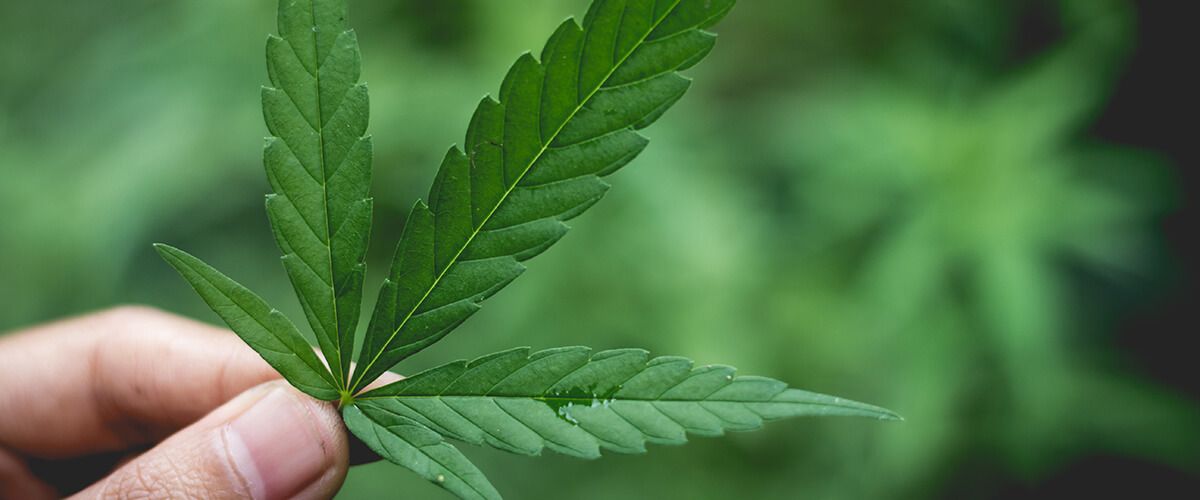 A large number of people did provide thoughts related to the three areas of interest to the FDA.
Matthew Lubeck of Maryland urged the FDA to allow CBD to be added to foods because it helps the body better absorb the compound. He wrote, "I think it would be great to infuse CBD in foods and other items because the bio-availability and reactiveness within the human body and cannabinoid system is not great when it is isolated. Fatty acids or other Cannabinoids allow it's use to synthesize in a much better way."
Some, like Allen Winslow, pushed for manufacturing and product consistency, writing, "What we truly need right now is for the FDA to regulate the production and testing of CBD products so that issues of contaminates, pesticides, and mislabeling can be eliminated… For the health and safety of consumers of CBD please do what you can to ensure that CBD products are widely available, well tested, and labeled for accuracy."
A man named Kristopher shared similar concerns about labeling, commenting, "CBD products need to be more clearly labeled! With many of the current products on the market, consumers often have very little information on exactly what the product contains. Is it an isolate? Is it full-spectrum? Does it contain trace amounts of THC?"
An anonymous comment expressed concerns about product reliability, arguing that "CBD products need to be regulated so people using products are getting what the manufacturers are claiming. Sure, some provide reports, but most people do not know what they are reading. manufacturers also need to provide better instructions on use."
John Bently was succinct with his comments, writing, "Dear FDA, Please do not restrict public access to CBD."
Keeping Up With Cannabis
You can share your comments on CBD to the FDA through July 2 through a submission form on the Federal Register.
Stay on top of the latest news related to CBD products and the rest of the cannabis industry by regularly visiting our news page.
UPDATE 6/20/19: The FDA extended the public comment period related to CBD by two weeks, from July 2 to July 16. The FDA's principal deputy commissioner Amy Abernethy announced the extension on Twitter and the official notice was published to the Federal Register.