A new analysis estimates an adult use marijuana industry in New York could directly generate over 40,000 jobs.
As New York State's lawmakers contemplate legalizing recreational marijuana, new projections show that a legalized and regulated industry would produce at least $4.1 billion of economic activity and create tens of thousands of jobs.
In its analysis released last week, the Rockefeller Institute of Government used the New York State Department of Health's sales projections of $1.7 billion to $3.5 billion to calculate estimated sales, job creation, and total economic impact of a regulated adult use marijuana industry.
According to the Rockefeller Institute of Government, the public policy research arm of the State University of New York, a marijuana market in New York State could range from $1.7 billion to $3.5 billion.
Depending on whether New York's actual marijuana market size lands on the high or low end of that estimate, between 21,080 and 43,400 jobs related to the cultivation, manufacturing, and retail of cannabis would be generated. Total employment impact from legalization, accounting for ancillary companies and services, could be from 30,731 to 63,270 jobs.
"To put these numbers into perspective, the adult-use marijuana industry would be larger than New York's burgeoning craft brewing production, including the related tourism, food service, and distribution industries which currently employ 13,000 workers directly," writes Senior economist Laura Schultz, the report's author.
"Cannabis would be smaller than the state's wine and related tourism industry which employs 62,450 employees."
The analysis predicts that most of the employees in the legal marijuana industry, over one-third, would be involved in retail sales at licensed dispensaries. Those employed in cannabis cultivation would be concentrated mostly update, where land is less expensive.
"A $1.7 billion market in New York could directly employ approximately 21,080 employees in cultivation facilities, manufacturers, testing laboratories, and retail dispensaries."

The Economic Impact of Developing the Adult-Use Cannabis Industry in New Yorkhttps://t.co/CvAyn4WUtj pic.twitter.com/ez8suM8wpt

— Rockefeller Institute (@RockefellerInst) April 30, 2019
The report estimates that the wider economic impact of legal marijuana sales, which "include the economic activity of the cannabis firms, the additional activity in the supply chain, and employee spending in the economy," could total between $4.1 billion and $8.4 billion.
Schultz acknowledges there are many unknowns in the numbers and the total economic impact values would "be impacted by local jurisdictions decisions to opt out of the market or changes in federal marijuana policies." If neighboring counties decide to prohibit sales, residents could find it harder to acquire legal cannabis and demand could be negatively impacted.
The report also points out that many New Yorkers could be reluctant to use marijuana due to drug tests related to their employment. While New York City has barred employers from requiring marijuana drug tests unless there's suspicion of use on the job, pilots, commercial truck drivers, law enforcers, construction workers, federal and state employees, and workers responsible for supervising children or medical patients can still be tested statewide.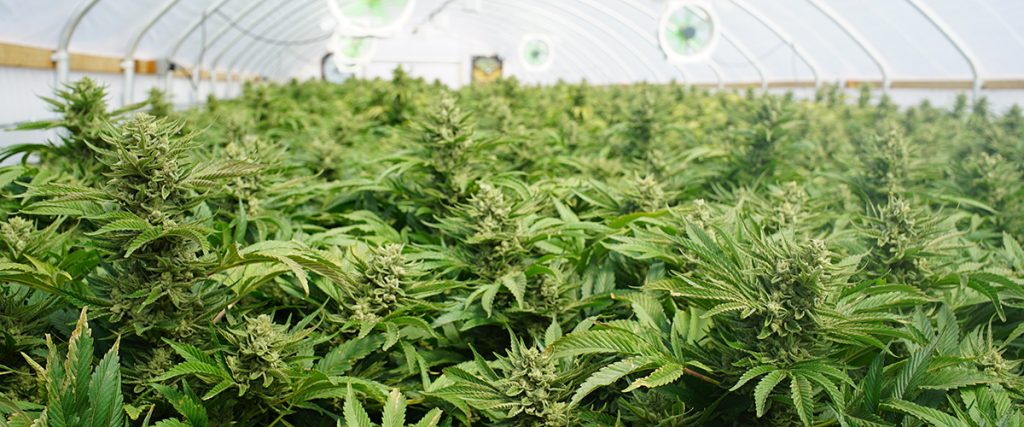 Efforts to Legalize Marijuana in New York
While marijuana legalization is part of New York Gov. Andrew Cuomo's agenda, after a battle with the state Legislature this year he eventually eliminated language to legalize cannabis from his state budget.
Marijuana legalization advocates are pushing lawmakers to pass a marijuana legalization law by the end of the legislative session in mid-June. It's unclear whether there would be enough votes to pass such a measure.
Cuomo has vowed to get it done before state lawmakers leave for the year. New York voters support legalizing recreational marijuana by an almost 2-to-1 margin.
More Marijuana News
You can keep up with the latest business, political, and scientific research developments in the cannabis industry through our news page.