Last week, the agency published an official notice to get feedback on how they should handle the regulation of CBD.
The United States Food and Drug Administration (FDA) would like your help in determining how cannabidiol (CBD) and CBD-infused products should be regulated.
Last Wednesday, the FDA published an official notice announcing a public hearing scheduled for May 31 near Washington, D.C. on its approach to regulating CBD-containing products. Ahead of the public hearing, the FDA is accepting public comments on CBD through an official docket.
"The goal of the hearing is to obtain additional scientific data and other information related to cannabis and cannabis-derived compounds, both from botanical and synthetic sources, to inform our regulatory oversight of these products," Lowell Schiller, Principal Associate Commissioner for Policy for the FDA, wrote in the Federal Register filing. "FDA does not intend for this hearing to produce any decisions or new positions on specific regulatory questions, but this hearing is expected to be an important step in our continued evaluation of cannabis and cannabis-derived compounds in FDA-regulated products."
Last December, Congress passed the 2018 Farm Bill, which among other things legalized hemp and hemp-derived products like CBD oil. While the law eliminated any confusion as to whether hemp-derived CBD is legal under federal law, the FDA continues to have authority over how CBD is regulated.
CBD is an all-natural compound found in cannabis that interacts with the body's native systems to promote balance and wellness. It's found in both hemp and marijuana, but is completely non-intoxicating and doesn't elicit any euphoric side effects. Hemp-derived CBD has become widely popular in recent years and is expected to grow into a $22 billion market by 2022.
The FDA is seeking public comments, data and studies on three issues related to CBD:
Health and safety risks: Is hemp-derived CBD safe to consume in dietary supplements and foods?
Manufacturing and product quality: What kinds of standards are needed to ensure product quality and consistency?
Marketing/labeling/sales: What information needs to be provided to consumers on labels, and what rules should be placed on marketing, if any?
"While the use of cannabis and cannabis-derived products, including hemp and hemp-derived products, has increased dramatically in recent years, questions remain regarding the safety considerations raised by the widespread use of these products," the agency announced in a Federal Register notice.
"These questions could impact the approaches we consider taking in regulating the development and marketing of products."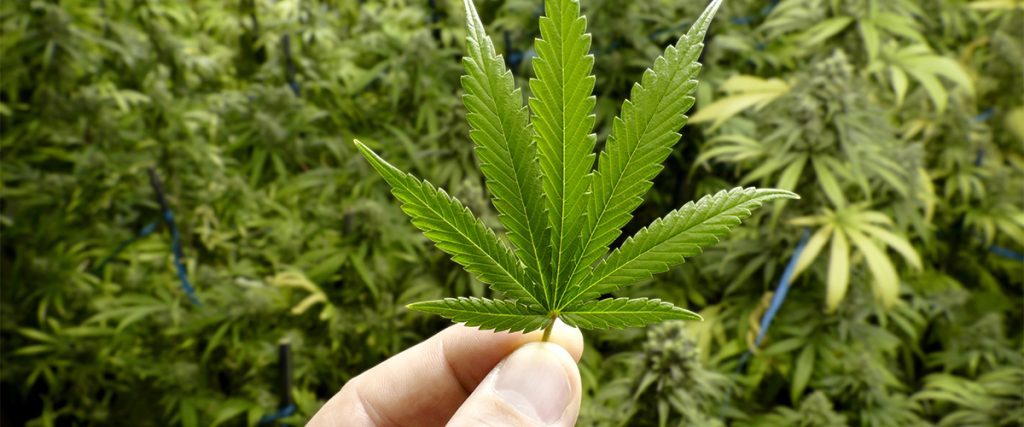 Here's How to Share Your CBD Comments with the FDA
The FDA will accept public feedback on the issue of CBD through July 2.
You can visit the Federal Register to submit your comments online, or send written comments to: Dockets Management Staff (HFA-305), Food and Drug Administration, 5630 Fishers Lane, Rm. 1061, Rockville, MD 20852. All written submissions must include the Docket No. FDA-2019-N-1482 for "Scientific Data and Information about Products Containing Cannabis or Cannabis-Derived Compounds; Public Hearing; Request for Comments."
You can also request to attend the public hearing on May 31, either in person or through webcast, by registering for the meeting here. Until May 10, through the same registration process, you can also apply to speak or make a presentation at the official hearing.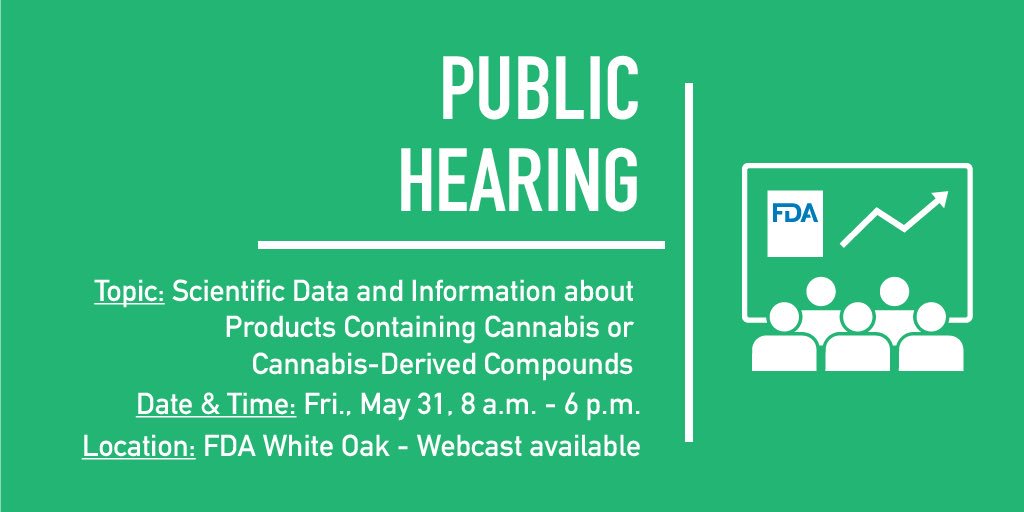 Latest Cannabis News
Keep up with the ever-evolving cannabis industry by regularly visiting our news page and by connecting with us through our Facebook and Twitter accounts.
UPDATE 6/20/19: The FDA extended the public comment period related to CBD by two weeks, from July 2 to July 16. The FDA's principal deputy commissioner Amy Abernethy announced the extension on Twitter and the official notice was published to the Federal Register.