Gov. Jared Polis signed the autism medical marijuana bill into law on April 2, World Autism Awareness Day.
Colorado Gov. Jared Polis signed a landmark bipartisan bill into law this week that adds autism spectrum disorders to the state's list of medical conditions that qualify for medical marijuana treatment. Former Gov. John Hickenlooper, now running for the 2020 Democratic nomination for president, vetoed similar legislation last year.
Polis signed House Bill 1028 into law on April 2, World Autism Awareness Day, an annual recognized day aimed at encouraging Member States of the United Nations to raise public awareness about people living with autism spectrum disorder (ASD). The new law took effect immediately.
"It's National Autism Day today, and we are acting by expanding patients' access to cannabis products that help those with autism," Polis said prior to signing the bill. "We know that not just anecdotally, but with a mountain amount of good scientific data that is coming in."
"This is going to give families an option to help their children minimize the severity, self-injuring symptoms of the autism spectrum disorder" @EdieHooton as her bill #HB1028 to provide medical marijuana to kids with autism is signed into law by @GovofCO. #coleg #copolitics pic.twitter.com/H0dJGuXFhX

— COHouseDems (@COHouseDem) April 2, 2019
Under the law, patients diagnosed with autism who are under the age of 18 must have their diagnosis records reviewed before they can receive a recommendation for medical marijuana from a physician. Two doctors will need to sign off on the "disabling medical condition."
Present at the signing were several families with autistic children, as well as Rep. Edie Hooton (D-Boulder) and Sen. Stephen Fenberg (D-Boulder), who had advocated for the bill both last year and this year.
"[Families] came to us because they needed relief from the severe symptoms from autism, and they were not able to make progress at the executive level," said Hooton. "I can speak on behalf of my fellow co-sponsors: This is just a victory for these families. It's such a privilege and honor to really make a difference for families with children who are suffering from autism spectrum disorder."
The bill initially passed through the Colorado House on February 7 with a unanimous vote, and then passed through the Senate on March 20 by a vote of 31-4.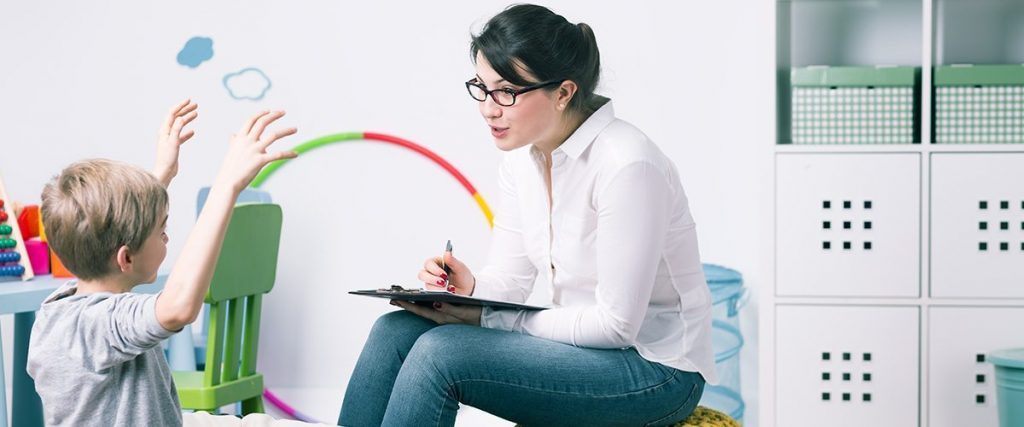 Medical Marijuana for Autism
Autism spectrum disorders include autism, Asperger syndrome, and other complex neurodevelopmental disorders that can cause impairments in social interaction and communication, as well as restricted and repetitive behaviors. Researchers have found evidence supporting cannabis' efficacy for treating autism, including one THC-focused study that showed it improved an autistic child's hyperactivity, lethargy, irritability, stereotypy, and inappropriate speech.
Hickenlooper vetoed the legislation last year because of what he felt was a lack of sufficient evidence that cannabis could help autism patients. Polis, who was a U.S. Rep. at the time, called the governor out for his veto.
"I hope to see these thoughtful, bipartisan bills to help Coloradans with autism  … reintroduced in the next legislative session," Polis said at the time "If they are, and if I'm governor when that happens, I will gladly sign them into law."
Colorado's medical marijuana law also allows cannabis to be recommended for use in patients diagnosed with cancer, cachexia, glaucoma, HIV or AIDS, multiple sclerosis (MS), post-traumatic stress disorder (PTSD), seizures, and severe pain.
More Medical Marijuana News
You can keep up with the latest developments in the cannabis industry by regularly visiting the Medical Marijuana, Inc. news page and through our Facebook and Twitter accounts. Learn more about marijuana laws in Colorado and elsewhere throughout the U.S. through our education page.