In this week's Spring 2019 Election, non-binding medical and recreational marijuana questions are on the ballot in three Wisconsin jurisdictions.
Voters in three Wisconsin jurisdictions will get to officially share their thoughts on marijuana legalization this week. In an election on April 2, Wood County, the Village of Egg Harbor and the City of Sturgeon Bay will feature cannabis referendums on their ballots.
Each of the advisory questions in Wisconsin's Spring 2019 Election is non-binding, which means they won't at all impact community marijuana policies. Instead, they will send a message to local and state lawmakers of the public's interest in cannabis reform.
The language within each of the marijuana questions, as compiled by Marijuana Moment, is as follows.
In Wood County, voters will be asked the following questions:
"Should marijuana be legal for medical purposes only and available only by prescription through a medical dispensary?"
"Should marijuana be legal for adults, 21 years of age and older, for recreational use to be taxed and regulated like alcohol?"
In the Village of Egg Harbor, voters will be asked these two questions:
"Do you support the use of marijuana for medical purposes?"
"Do you support allowing adults 21 years of age and older to engage in the personal use of marijuana on private property?"
In the City of Sturgeon Bay, voters will be asked the following:
"Do you support the use of cannabis for medical purposes?"
"Do you support allowing adults 21 years of age and older to engage in the personal use of cannabis?"
In last November's midterm elections, Wisconsin voters in 16 counties and two cities strongly approved non-binding ballot questions calling for marijuana reform.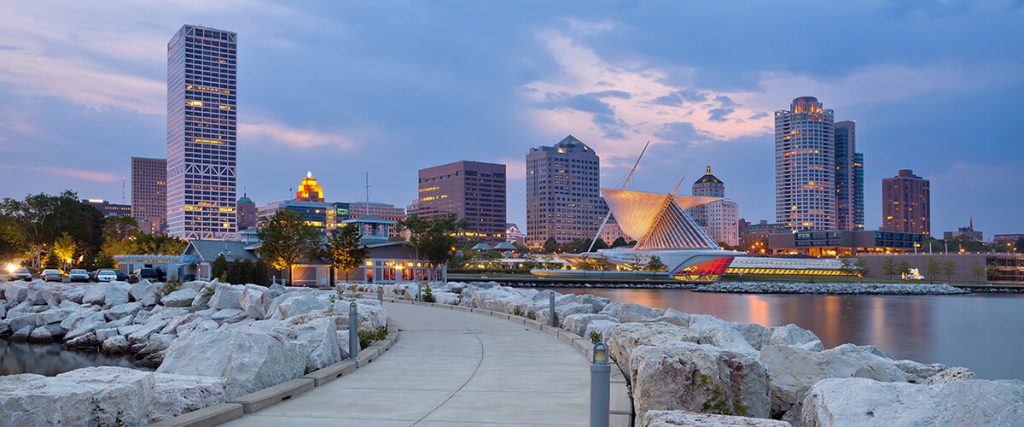 Marijuana in Wisconsin
The results of the local marijuana ballot questions could put pressure on Wisconsin lawmakers to pursue some type of cannabis reform. Gov. Tony Evers, a Democrat who took office in January, called for medical marijuana legalization and the elimination of penalties for low-level marijuana possession earlier this year in his budget proposal.
"I believe that there are Republicans out there that feel confident that this is something that's important—not only around the issue of medical marijuana but also decriminalizing small amounts," he said at the time. "It connects the dots with our efforts that we're going to be going forward around the issue of criminal justice reform. We feel it's a good starting place."
Getting the governor's plan through Wisconsin's GOP-controlled Legislature will be a challenge. Assembly Speaker Robin Vos immediately shut down Evers' plan to decriminalize marijuana and suggested there was about a 10 percent chance of medical marijuana passing the Legislature.
Wisconsin currently has only a highly restrictive low-THC medical cannabis law that offers little benefit. Its penalties for marijuana possession are some of the harshest penalties in the country.
Still, the Wisconsin Legislature is feeling some pressure to act on cannabis reform. The states bordering Wisconsin — Illinois, Iowa, Minnesota, and Michigan — have medical marijuana programs in place. Plus, some local communities have reduced penalties for marijuana offenses.
"Fifteen of our largest cities have decriminalized simple possession, that roughly is 1.5 million to 2 million people in our state," Jay Selthofner, the founder of the northern Wisconsin chapter of the National Organization for the Reform of Marijuana Laws (NORML), told Wisconsin Public Radio recently. "Other counties have taken similar measures. But if you look at the state law, it's archaic, to basically put somebody in jail for a plant."
An August 2018 poll from Marquette Law School found that 61 percent of Wisconsin voters want marijuana legalized and regulated similarly to alcohol, while 36 percent are opposed.
Latest Cannabis News
More cannabis industry news can be found on the Medical Marijuana, Inc. news page and through our Facebook and Twitter accounts. Learn more about marijuana laws in the U.S. through our education page.