The FDA requested that the American public share their thoughts on the international scheduling of cannabis. Here's how some responded.

Nearly 2,000 Americans responded in the two weeks since the United States Food and Drug Administration put out a request for public comments on how marijuana should be scheduled under international law.
The U.S. government is preparing its position on cannabis for an upcoming United Nations vote on whether to adopt recommendations by the World Health Organization (WHO) that marijuana be reclassified under international drug treaties. Part of its readiness plan was to gather input from the American public, and they filed a notice in the Federal Register in March 1.
In total, the FDA received 1,938 public comments up until its March 14 deadline. The last time the FDA requested the public share their thoughts on marijuana rescheduling, the agency received more than 20,000 comments, with most urging that marijuana be reclassified.
What Americans Shared with the FDA
As before when the FDA solicited input on cannabis rescheduling, with rare exceptions, the agency was flooded with comments encouraging either descheduling or legalization.
Many shared their own experiences with cannabis and how they've found it to be therapeutically beneficial.
"I am a 59 y/o military veteran," one individual wrote. "I know first hand how effective a pain reliever cannabis can be. It is my strong opinion cannabis should be legal and regulated."
"Please, please, for us chronic pain sufferers legalize now," a person from Indiana wrote.
Alysia Verdell of Connecticut shared how marijuana has provided relief in her battle with multiple sclerosis, writing, "In 2016 I tried medical cannabis and it relieved the spasticity in my legs within 20 mins after smoking. I was elated to find the properties in the plant really did bring relief to my ailments!"
She added, "Please make the changes that will allow me to have a better quality of life!"
Others made the argument that cannabis should be legal because it is less dangerous than other substances.
"Marijuana is far less harmful than alcohol (I say this as someone who has used plenty of both) and the only common sense action for marijuana is to legalize it, regulate and tax it like alcohol," wrote Charles Trew from Virginia.
"The idea that marijuana (cannabis) is in the same classification as heroin, lysergic acid diethylamide (LSD), 3,4-methylenedioxymethamphetamine (ecstasy), methaqualone, and peyote is patently absurd," shared Gregory Ferrell of Georgia.
He added: "Cannabis is demonstrably effective in the treatment of numerous medical conditions and unencumbered legal research should be allowed to fully explore the extent of its efficacy. Re-classification is the only means by which to achieve this objective. Legislation should provide of age American adults the choice to use, possess and cultivate cannabis at will."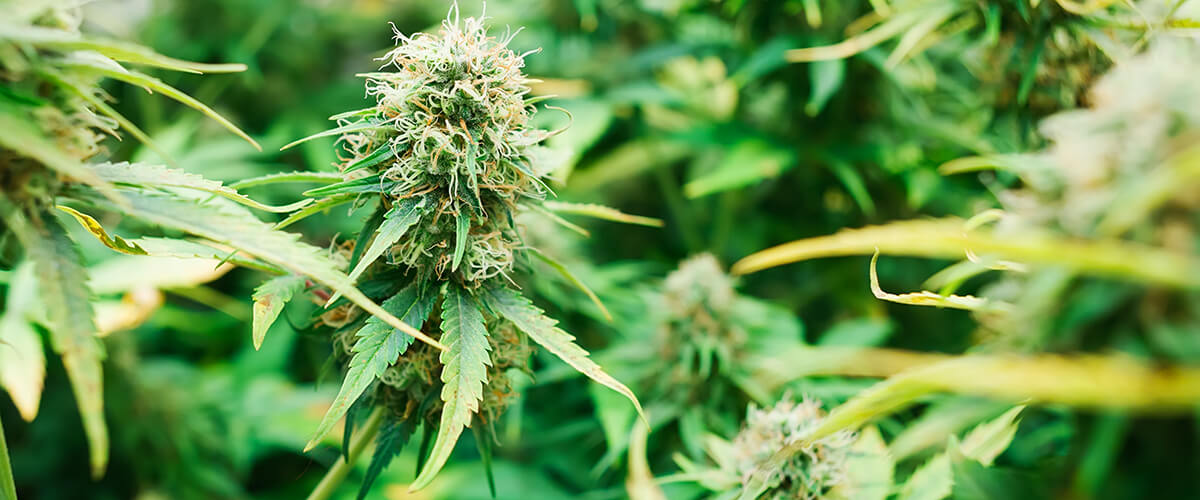 Some Americans pointed out other potential benefits of ending marijuana prohibition, such as Jarrett Flythe who wrote, "It would free up spaces in jail for petty offenses. The cartel wouldn't be able to make money off it."
Some Americans either directed their comments toward Donald Trump or claimed their votes moving forward would be influenced by a politician's stances on marijuana.
Andrew Smith of Alabama wrote, "I'm a conservative who votes Republican and I believe [cannabis] or marijuana should be descheduled and fully legal. It helps relieve my back pain and helps me sleep better than any painkillers or sleeping pills. Please President Trump, make this happen."
"Married, church attending, upper middle class. Straight Republican ticket voter for over twenty years," one individual self-described themself. "Federal employee. Masters Degree. Voted for Trump. Will endorse the next candidate who supports marijuana legalization."
What's Next for Marijuana Scheduling?
The U.S. and other U.N. member countries will vote on the WHO's recommendation to reschedule marijuana under international treaties as early as this month, although the vote may be delayed.
If the WHO recommendations are adopted, they would likely embolden member countries of the UN to consider legalizing marijuana like Uruguay and Canada, which have legalized marijuana regardless of being in violation of international treaties.
More Cannabis News
Keep up with the latest cannabis reform efforts and the growing cannabis industry by regularly visiting our news page or by connecting with us on Facebook and Twitter.