New Mexico lawmakers approved a series of cannabis bills to decriminalize simple possession, expand their medical marijuana program, and regulate hemp.
New Mexico lawmakers on Saturday approved a bill that removes criminal penalties for marijuana possession. The historic decriminalization bill, Senate Bill 323, now will be sent to the desk of Gov. Michelle Lujan Grisham, who is expected to sign it into law.
SB 323, introduced by Joseph Cervantes of Doña Ana County, reduces first-time penalties for the possession of up to one-half ounce of marijuana from a criminal misdemeanor to a 'penalty assessment,' punishable by a $50 fine. The bill also provides a $50 penalty for the possession or use of paraphernalia, such as pipes. Being caught in possession of greater amounts of marijuana and subsequent offenses remain subject to jail time.
The Senate initially passed the decriminalization bill earlier this month. The House then took the legislation up on Friday, approving a new version with minor amendments made by the Judiciary Committee. On Saturday, with only hours remaining in the legislative session, the Senate made the final vote to sent the bill to the governor.
Once signed by Gov. Grisham, the new law will take effect in New Mexico on July 1, 2019.
A fiscal impact report on SB 323 explains the financial saving potential of decriminalizing simple marijuana possession.
"SB 323 could have a positive fiscal impact on the courts, prosecutors, and public defenders; workloads could be lessened by reducing the charges of possession of marijuana up to one-half ounce and use of possession of drug paraphernalia to penalty assessments," it reads. "These penalty assessment would not require court hearings, unless the charges are contested."
New Mexico cities Santé Fe and Albuquerque had already decriminalized small amounts of marijuana.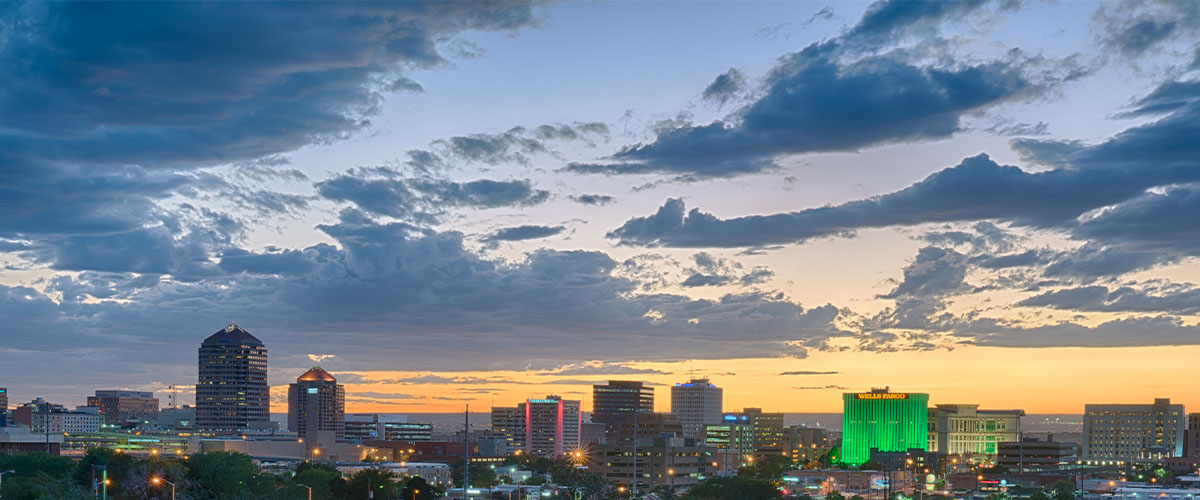 Decriminalization Amidst Failed Legalization Bill
New Mexico's decriminalization bill arrives amidst frustration over a far-reaching full marijuana legalization bill that stalled in a Senate committee after being passed by the House earlier this month. Sen. John Arthur Smith, Chairman of the Senate Finance Committee, refused to bring the legalization legislation to a vote despite it having bipartisan support.
Gov. Grisham has said she will add the issue to the agenda of the 2020 legislative session.
Emily Kaltenbach, New Mexico State Director of the Drug Policy Alliance, remains optimistic about the future of cannabis policy in New Mexico.
"Ending the criminalization of marijuana in New Mexico is a strong step toward taxing and regulating marijuana for adults and represents bipartisan support on an issue that was untouchable a few years ago," Kaltenbach said in a statement following the passing of the decriminalization bill. "It gives us confidence that New Mexico will legalize marijuana in the coming years, finally ending the havoc criminalization has wreaked on black, brown and Native communities."
"This bill ensures that until we do legalize, people will not have their lives destroyed by being criminalized and stigmatized for possessing marijuana for their personal use," she added. "Decriminalizing small amounts of marijuana and paraphernalia will improve lives, save taxpayers' dollars, and reduce the burden on law enforcement resources."
An October 2018 poll conducted by Research and Polling found that 60 percent of New Mexico registered voters support marijuana legalization.
More Cannabis Policy News in New Mexico
The New Mexico Legislature last week also passed Senate Bill 406, adding more qualifying conditions for medical marijuana use. The new legislation expands the pool of patients who qualify for medical marijuana to include those diagnosed with include autism, substance use disorder, and neurodegenerative dementia, including Alzheimer's disease. The bill also adds civil protections and protections from discrimination from employment, housing, schooling, and medical care.
Lawmakers also passed Senate Bill 404, which makes medical marijuana cards good for three years.
Compelled by the recent passing of the 2018 Farm Bill, which legalized hemp federally, New Mexico lawmakers also approved House Bill 581, regulating the production, testing, research, manufacturing and transport of hemp and hemp-extract products.
More on Cannabis
Visit our news page or connect with us on Facebook and Twitter regularly to keep up with the latest developments in the cannabis industry.
UPDATE 4/3/2019: Gov. Michelle Lujan Grisham signed the cannabis decriminalization bill into law.