Licensed marijuana retailers in Alaska will soon be permitted to apply for an endorsement that allows them to offer on-site consumption to their customers.
Alaska this week became the first state to officially legalize the use of adult use marijuana in retail cannabis shops. Alaska Lt. Gov. Kevin Meyer on Tuesday signed off on the new regulations that were initially approved by the Alaska Marijuana Control Board in December. The new law goes into effect April 11.
"The big news is, the suspense is over," Mark Springer, chair of the Alaska Marijuana Control Board, told Anchorage Daily News.
With the law change, licensed marijuana retail stores will be permitted to apply for endorsements from the state to allow adult customers to consume the marijuana they buy while still on their premises.
While the cities of San Francisco, Denver, and a few other local municipalities allow cannabis patrons to use their purchases on site, this marks the first time that public marijuana consumption at retail shops has been green-lighted by state law.
"This is something that's not happening anywhere else in the U.S. yet," Cary Carrigan, executive director of the Alaska Marijuana Industry Association, explained to the Associated Press. "As we start to develop this, people are really looking at us, so I know that everybody wants to get it right. I don't want to have to get this pulled back and revisited."
Marijuana dispensary owners that receive a special onsite use endorsement will have to create a designated area distinct from the retail space, such as a patio or outdoor lounge. Retailers will only be allowed to sell adults up to one gram of cannabis and "edible marijuana products not to exceed 10 mg of THC to any one person per day."
Under the new regulations, interested retailers will need to pay a $1,000 fee to apply for an on-site endorsement and $600 to apply for a renewal. The endorsement will also carry an annual $2,000 fee.
Local governments in Alaska will be allowed to opt-out of permitting on-site marijuana consumption entirely.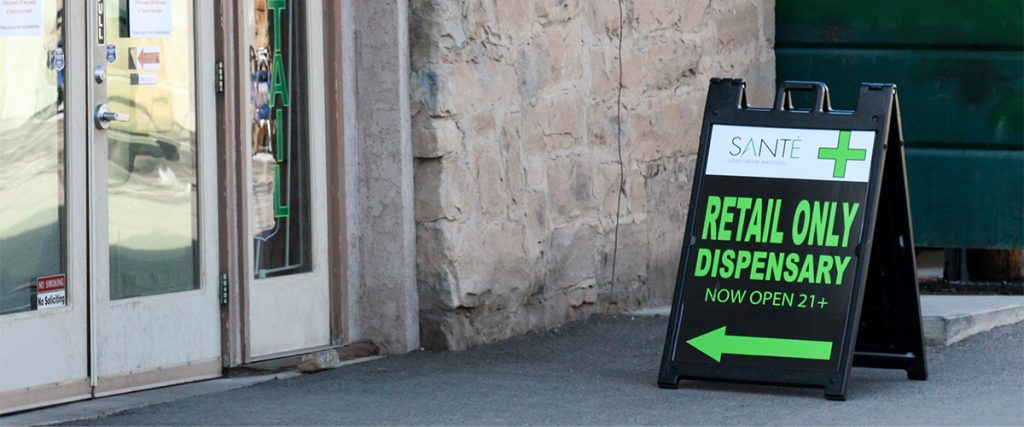 Purpose of Allowing On-Site Consumption
The new on-site marijuana use law in Alaska is meant to give tourists and residents who are legally allowed to buy and use cannabis a legal and safe place to consume it.
Like most legal marijuana states, in Alaska adults cannot smoke marijuana in public, leaving the only legal place one's home. However, public housing and many apartment owners prohibit cannabis use on their premises, leaving many adults without a legal place to consume their medical or recreational marijuana.
"Allowing social consumption is sensible from a business perspective, particularly for states with large amounts of tourists who otherwise have no place to legally consume, but it also has a social justice component," explained Erik Altieri, the executive director of the marijuana law reform organization NORML.
"By preventing retail outlets and other venues from being licensed and regulated for social consumption, many patients will have to choose between effective cannabis treatment for their ailments or being thrown out of public housing. This causes the civil liberties that come with marijuana legalization to still being kept at arms length from low-income individuals and members of other marginalized communities," he added.
Marijuana Industry News
You can keep up with the latest cannabis industry developments through our news page and by following us on Facebook and Twitter.