Several women politicians have taken up the task of reforming federal cannabis law. Join us as we explore the women in politics who are helping drive cannabis reform efforts.
With the push for major cannabis reform now at full throttle, several women politicians are spearheading efforts to expand legal access and address the devastating effects of the War on Drugs. Among Americans, support for cannabis is higher than ever before, and this has prompted some politicians to more actively pursue new marijuana policies.
For the first time, federal marijuana legalization no longer appears as a question of will it happen, but when. Here we highlight six women in politics who are leading the charge for cannabis reform at the federal level.
Rep. Barbara Lee (D-CA)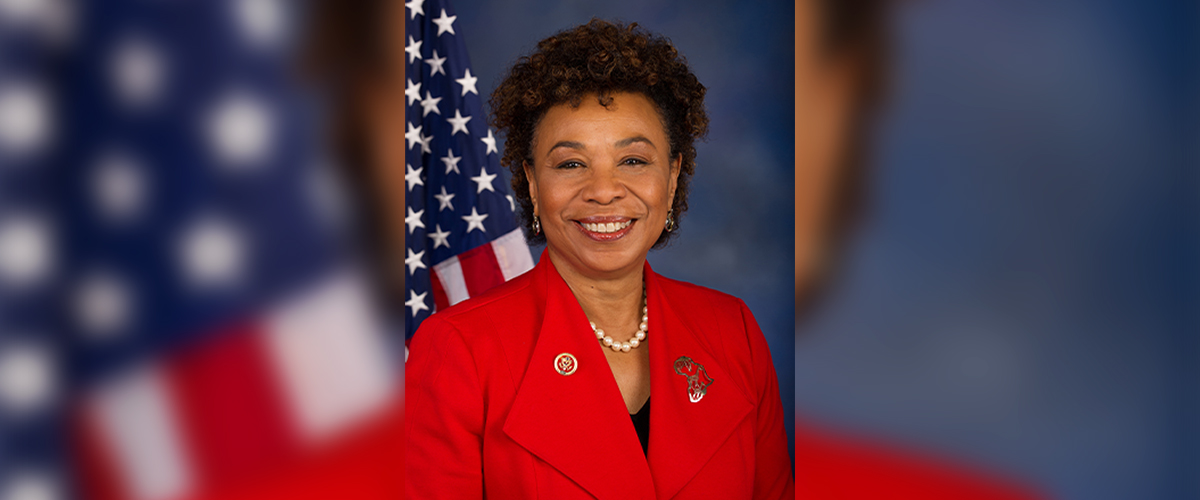 Rep. Barbara Lee (D-CA) has been a relentless advocate for cannabis reform over her 21-year tenure in Congress. The most exciting of her pro-cannabis efforts, however, have come recently. Last month, Lee was named as co-chair of the Congressional Cannabis Caucus, a bipartisan group of lawmakers formed to advocate for cannabis reform legislation. Over the next couple of years, the group will focus on promoting policies that support medical marijuana research and address the racial injustices of the War on Drugs.
Just last week, Lee, along with Rep. Ro Khanna (D-CA), introduced a House version of Sen. Cory Booker's Marijuana Justice Act, a groundbreaking bill that would not only legalize marijuana federally but also attempt to reverse the damage done to those who were prosecuted for marijuana use.
On the same day, she also introduced the Restraining Excessive Federal Enforcement & Regulations of Cannabis (REFER) Act, which would ban the use of federal funding by any agency to interfere in state and local marijuana laws, and the Realizing Equitable & Sustainable Participation in Emerging Cannabis Trades (RESPECT) Resolution, a bill that encourages "states and localities to adopt best practices and take bold steps to address disparities in the cannabis marketplace and to address, reverse, and repair the effects of the war on drugs on communities of color."
Too many families of color have been devastated by the failed War on Drugs. The #MarijuanaJusticeAct is about making communities whole, ensuring justice, and repairing the damage needlessly done. pic.twitter.com/sjT0wEeA0H

— Rep. Barbara Lee (@RepBarbaraLee) March 1, 2019
Lee sees her work for cannabis legislation as part of a broader effort to reform criminal justice policies. While continuing to fight for legalization and cannabis access, she has said her goals include addressing racial disparities in the young legal marijuana industry.
Sen. Elizabeth Warren (D-MA)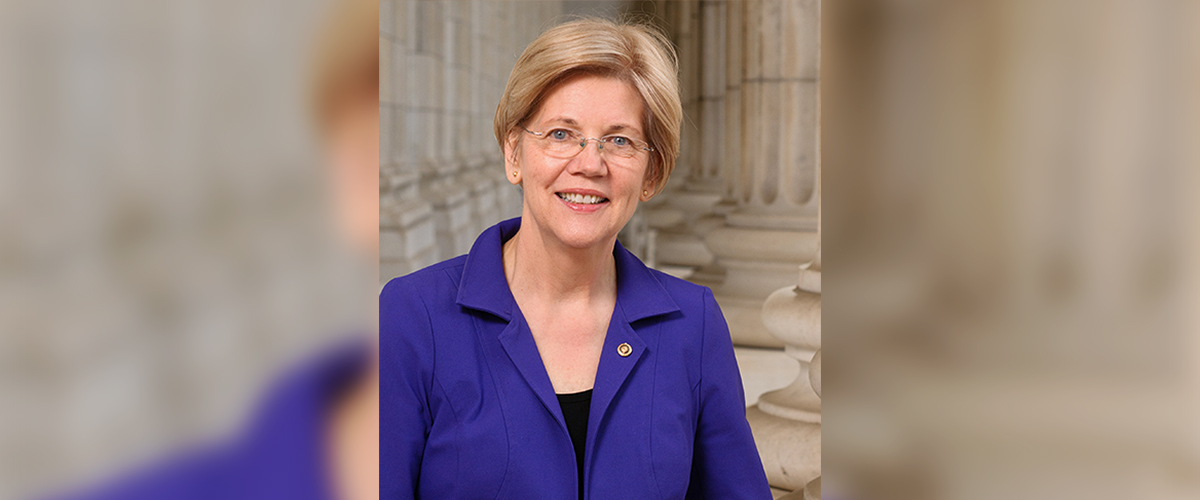 You'd be hard-pressed to find a woman in the Senate who is more supportive of cannabis reform than Elizabeth Warren (D-MA). While initially she was unenthusiastic about cannabis and even declined to endorse Massachusetts's legalization ballot initiative in 2016, over recent years her position shifted demonstrably in favor and she now regularly champions reform policies.
Warren has not had the chance to vote on any cannabis reform bills during her time in the Senate, yet she tirelessly pushes for reform legislation. Last year, she introduced with Sen. Cory Gardner (R-CO) the Strengthening the Tenth Amendment Through Entrusting States (STATES) Act, a bill that would amend the Controlled Substances Act (CSA) to protect state-legal marijuana operations from federal interference.
Warren has also co-sponsored two wide-reaching cannabis reform bills filed by Sen. Cory Booker, including the Marijuana Justice Act and the Compassionate Access, Research Expansion and Respect States (CARERS) Act, a piece of legislation that would reclassify cannabis under the Controlled Substances Act, protect medical marijuana states, allow for cannabis business banking, and opens medical cannabis access to veterans. She also signed on to sponsor a marijuana descheduling bill by Sen. Chuck Schumer (D-NY) and legislation from Sen. Jon Tester (D-MT) that would permit the Department of Veterans Affairs to study the potential benefits of cannabis for veterans.
The federal government's marijuana policies are broken, outdated, and disregard the rights of states like MA & CO that have taken their own thoughtful approaches. @SenCoryGardner and I are introducing new legislation to protect them. pic.twitter.com/ojciYHEbqr

— Elizabeth Warren (@SenWarren) June 7, 2018
When there was a hint of a federal crackdown on legal cannabis states in 2018, Warren helped spearhead a letter to Donald Trump, encouraging him to direct the Justice Department to continue with their hands-off approach. With nine other Senators, she also submitted a letter to the Financial Crimes Enforcement Network, urging it to not go after banks that service cannabis-related businesses in states where marijuana is legal.
Warren, now a 2020 presidential candidate, has developed into one of Congress' leading cannabis advocates.
Sen. Kamala Harris (D-CA)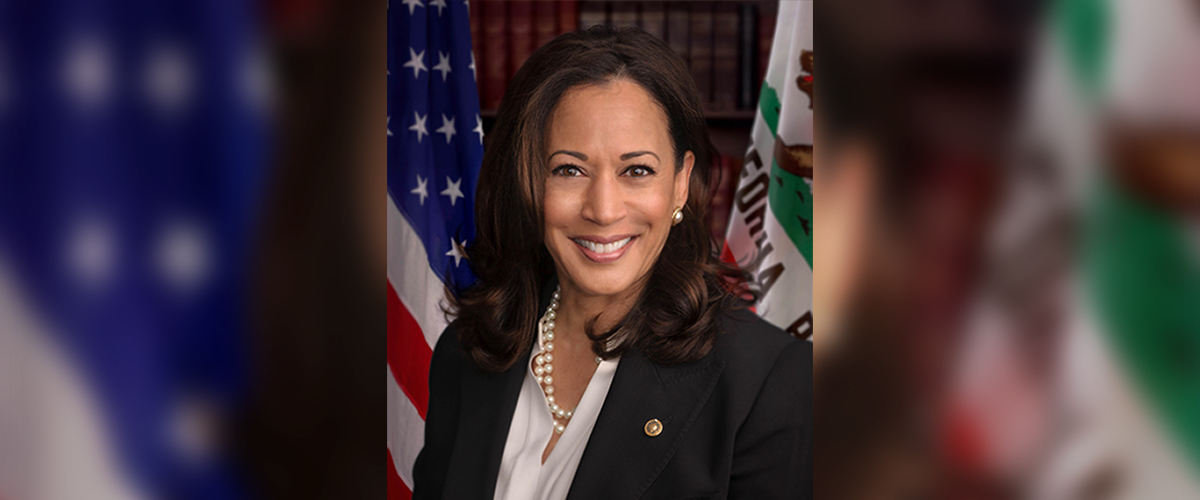 Sen. Kamala Harris (D-CA) acknowledges that her views on marijuana legalization have evolved over the years. In 2010, as the District Attorney of San Francisco, she actually voiced opposition to legalization, arguing "that drug selling harms communities," before coming around to support medical marijuana legalization five years later during the Democratic State Convention. Last year, in her second year as a Senator of California, Harris embraced the legalization of recreational marijuana and has been full steam ahead ever since.
Most recently, Harris signed on as a co-sponsor of Cory Booker's Marijuana Justice Act, voicing her support for federal legalization and expunging non violent marijuana-related offenses. Harris has also co-sponsored another cannabis-related bill, the SAFE Banking Act, which would protect banks that service cannabis businesses from federal punishment.
The fact is​,​ marijuana laws are not applied and enforced in the same way for all people. That's why I'​ve signed onto @CoryBooker's Marijuana Justice Act​ to make marijuana legal at the federal level​. It's the smart thing to do​. pic.twitter.com/JD5qqm0bfU

— Kamala Harris (@KamalaHarris) May 10, 2018
Harris has also actively called on government officials to facilitate more cannabis research and provide legal protections for marijuana states. With Sen. Orrin Hatch (R-UT) last year, Harris signed a letter urging the Justice Department to stop stalling marijuana-related research permits. She also joined 17 of her congressional colleagues in a letter asking Senate leaders to insert protections for legal marijuana states in a spending bill.
Harris is now a 2020 presidential contender. During her speech announcing her presidential candidacy, Harris told the crowd that, "Once and for all, we have got to call drug addiction what it is: a national, public health emergency. And what we don't need is another war on drugs."
Sen. Kirsten Gillibrand (D-NY)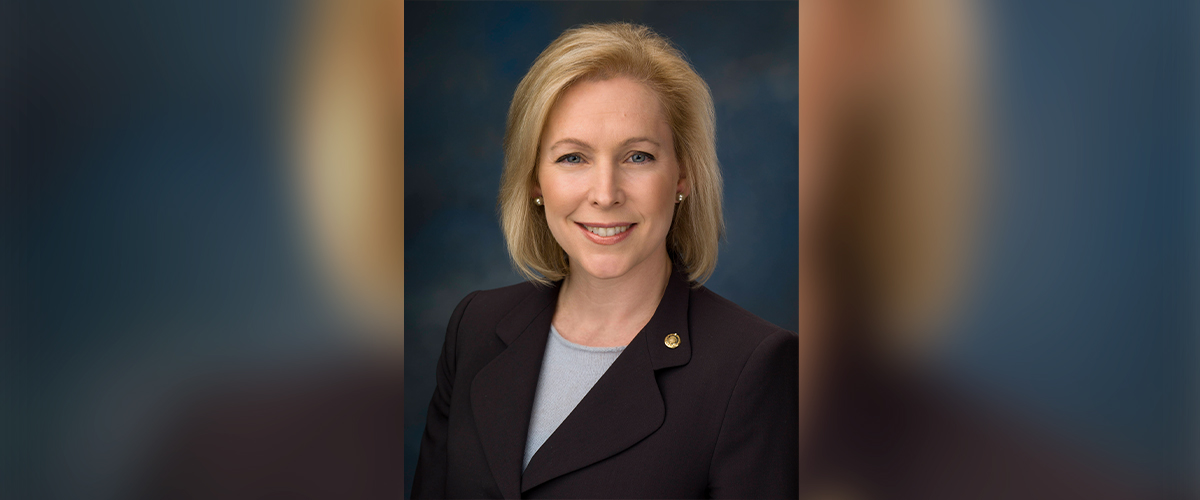 Over recent years, Sen. Kirsten Gillibrand (D-NY) has become one of the strongest advocates for federal marijuana reform in Congress. Like Harris, her position on cannabis changed over time. While a member of the House from 2007 to 2009, Gillibrand did not co-sponsor any of her colleagues' cannabis-related bills and even voted against a floor amendment to protect medical marijuana states from federal interference. Today, however, she is one of the most vocal and active supporters of cannabis reform.
Gillibrand, who is also running for the Democratic Party's 2020 presidential nomination, is a co-sponsor of Cory Booker's Marijuana Justice Act, and has said she supports the legislation because she believes "legalizing marijuana in a social justice issue and a moral issue that Congress needs to address." She's also co-sponsored Booker's CARERS Act, the bill aimed at protecting medical marijuana states.
Big pharma keeps pushing back against legalizing medical marijuana because, in many cases, they want to continue to sell addictive drugs and dominate the market for drugs that address chronic pain. That's wrong.

It is time to rework our cannabis laws. https://t.co/g23trjnJcT

— Kirsten Gillibrand (@SenGillibrand) February 28, 2018
Another cannabis bill Gillibrand has co-sponsored is the VA Medicinal Cannabis Research Act, a piece of research-related legislation that encourages the VA to study the benefits of cannabis for conditions common among veterans. Prior to the passage of the 2018 Farm Bill, which federally legalized hemp, the senator co-sponsored legislation to legalize hemp and allow farmers to cultivate the crop.
Acknowledging the significance of providing legal access to medical marijuana, Gillibrand last year publicly slammed big pharma for opposing marijuana legalization. She also joined a bipartisan group of colleagues in signing a letter directed at Jeff Sessions, then attorney general, demanding answers on the status of applications to grow marijuana for research.
Sen. Amy Klobuchar (D-MN)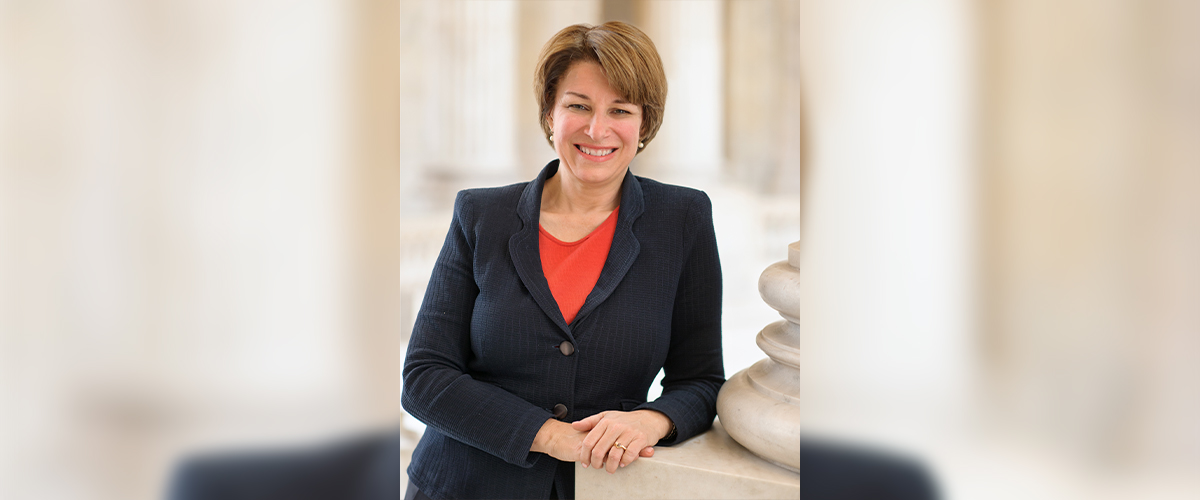 A quiet and sometimes wavering advocate for cannabis reform, Sen. Amy Klobuchar (D-MN) just recently came out in full support of legalizing recreational marijuana at the federal level. A former prosecutor in her home state of Minnesota, Klobuchar at one time had a more stringent stance on cannabis. Since then, however, she's gradually gotten on board with legalization.
Klobuchar has signed on to co-sponsor four pieces of marijuana legislation introduced by colleagues, including Sen. Elizabeth Warren's STATES Act, a bill that provides protection to states that legalize marijuana, as well as the research-facilitating Marijuana Effective Drug Studies (MEDS) Act. She also backed Sen. Dianne Feinstein's Cannabidiol Research Act, which expanded research of cannabidiol (CBD) and a separate bill that would amend the Controlled Substances Act to remove CBD and "CBD-rich plants" from the definition of marijuana.
Last year, after the Justice Department was thought to be blocking research-grade cannabis production licenses, Klobuchar joined Gillibrand and other colleagues in requiring answers in a letter directed toward Jeff Sessions, who at the time was the U.S. Attorney General.
Klobuchar has also entered the 2020 presidential race, and while she isn't as vocal a supporter of cannabis reform and considered one of the more centrist Democrats, her legislative history suggests she'll back reform efforts moving forward.
Rep. Tulsi Gabbard (D-HI)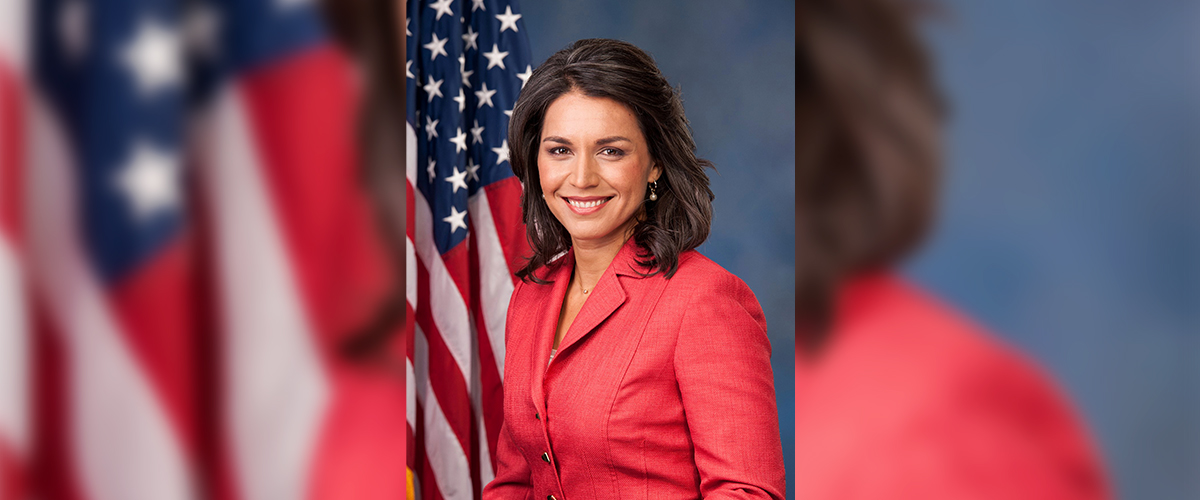 Throughout her six years in Congress, Rep. Tulsi Gabbard (D-HI) has been quick to back a large number of cannabis reform-related bills. She has consistently voted in favor of marijuana amendments on the House floor, including two measures aimed at protecting medical marijuana states, and a separate, broader proposal to shield all marijuana states.
In 2017, she was the lead Democratic cosponsor of the Ending Marijuana Prohibition Act, which would decriminalize marijuana and remove cannabis from the Controlled Substances Act entirely. She made news after passionately defending the bill on the floor of the U.S. House,
She has also pushed for a better understanding of the effects of legalization. Last year, Gabbard, along with Rep. Carlos Curbelo (R-FL), introduced the Marijuana Data Collection Act, a bill that directs the federal government to report on data collected from states that have legalized medical and adult use marijuana.
Millions of people have been arrested for possession or use of marijuana, incarcerated without the means to make bail, and mired in a hopelessly backlogged court system that punishes non-violent offenders with felonies and years behind bars.

— Tulsi Gabbard (@TulsiGabbard) January 4, 2018
Other legislation Gabbard has supported in the past include the CARERS Act, which would shield medical marijuana states from federal interference, and the SAFE Act, to protect banks that provide financial services to cannabis businesses. In an effort to help remove roadblocks to cannabis research, Gabbard last year co-sponsored the Medical Cannabis Research Act. She has also backed earlier legislation aimed at legalizing industrial hemp and providing tax fairness for the cannabis industry.
Having served in a medical unit in the Hawaii Army National Guard, Gabbard has also actively supported several pieces of legislation to expand medical cannabis access to veterans. For example, she cosponsored the Department of Veterans Affairs Policy for Medicinal Cannabis Use Act, which would block the VA from denying benefits to veterans using medical cannabis. She also backed the VA Survey of Cannabis Use Act, which would require the VA to survey patients and caregivers on cannabis. And while none passed, Gabbard voted in favor of three separate amendments that would allow veterans to obtain recommendations for medical marijuana through their VA physician.
Gabbard also publicly denounced the Hawaii governor's decision in 2018 to veto legislation that would allow medical marijuana to be recommended for the treatment of opioid addiction and other substance use disorders, saying it had "the potential to save people's lives in Hawaii."
Gabbard, a member of Congress since 2013, is also seeking the Democratic Party's nomination for president in 2020. Her long-standing support for cannabis legislation and regular pro-cannabis public statements and social media posts suggests she will continue to be friendly toward reform efforts, whether as president or while maintaining her position in Congress.
Following Cannabis Reform Progress
The U.S. cannabis industry is evolving and growing quickly, as 32 states have passed their own policies permitting the use of cannabis in some capacity. Stay on top of the latest cannabis reform efforts by regularly visiting our news page and through our Facebook and Twitter accounts.
Disclaimer: Any reference to any person or party does not constitute our endorsement or recommendation of them.