Wisconsin Gov. Tony Evers has proposed legalizing medical marijuana and decriminalizing simple possession.
Far-reaching marijuana reforms could be on their way to Wisconsin. Gov. Tony Evers this week called for the legalization of medical marijuana and the elimination of penalties for low-level marijuana possession. He also proposed allowing people with past cannabis convictions to apply to have their records expunged.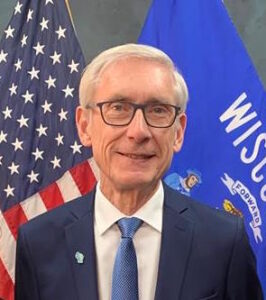 Evers said he would included his sweeping marijuana reforms in his budget proposal, slated for release on February 28. The newly sworn-in governor, who had endorsed medical cannabis during his campaign last year, had teased last month that his budget would likely include the "first step" forward medical marijuana legalization.
The budget plan will call for spending about $1.6 million over the next two years to implement the proposal. Evers' office conservatively estimates that Wisconsin would generate approximately $2.3 million in tax revenue from legal medical marijuana sales.
Proposed Medical Marijuana Legalization
Evers' medical marijuana plan, according to the Wisconsin State Journal, includes permitting patients diagnosed with a "debilitating medical condition" like cancer, chronic pain, AIDS, post-traumatic stress disorder (PTSD), Alzheimer's disease, glaucoma, and others, to obtain recommendations from a physician to use medical cannabis.
"As a cancer survivor, I know the side effects of a major illness can make everyday tasks a challenge. People shouldn't be treated as criminals for accessing a desperately-needed medication that can alleviate their suffering," Evers said in a written statement published this week.
"Wisconsinites overwhelmingly agree that this is a critically important issue. But it's not just about access to health care, it's about connecting the dots between racial disparities and economic inequality."
I believe, and the people of Wisconsin overwhelmingly agree, that people shouldn't be treated as criminals for accessing medicine that can change and even save their lives.

— Governor Tony Evers (@GovEvers) February 18, 2019
Evers will propose a system of licensed cultivators, testers, and retailers that would be regulated by Wisconsin's Department of Agriculture, Trade and Consumer Protection.
The governor wants to allow registered medical marijuana patients to possess up to 3 ounces of cannabis and grow up to 12 plants at home for personal therapeutic use.
Wisconsin now has in place a low-tetrahydrocannabinol (THC) medical cannabis law that limits access to patients diagnosed with seizure disorders and provides little benefit.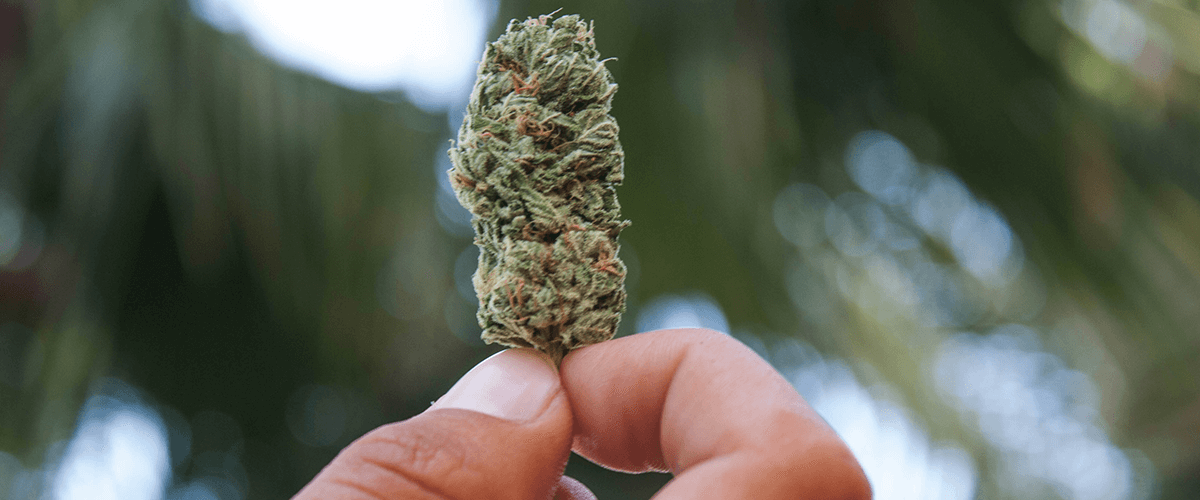 Decriminalization of Simple Possession
Evers' plan also includes eliminating "all state penalties for possessing, manufacturing or distributing marijuana in the amount of 25 grams or less." It would "prevent localities from establishing their own ordinances or penalties for possession or less than 25 grams of marijuana."
The governor also wants to set up a process through which Wisconsin residents with prior convictions for possessing, manufacturing, or distributing 25 grams or less of marijuana could have their records expunged.
Evers just recently announced that he does favor full recreational marijuana legalization, indicating he would support putting it before voters and would sign a legalization bill if the Wisconsin State Legislature approved it. During a recent press conference, Evers said his budget proposal only calls for decriminalization at this point because his administration is "starting with places that we feel we can win."
It's unclear whether the Republican-controlled Legislature will support Evers' proposal, but the governor is optimistic.
"I believe that there are Republicans out there that feel confident that this is something that's important – not only around the issue of medical marijuana but also decriminalizing small amounts," said Evers. "It connects the dots with our efforts that we're going to be having going forward around the issue of criminal justice reform. We feel it's a good starting place."
A poll by Marquette Law School last August showed that a majority of voters in Wisconsin are in favor of legalizing recreational marijuana. In the November 2018 midterms, voters in 16 Wisconsin counties and two cities conveyed support for marijuana reform in advisory questions.
Latest Cannabis Industry News
Keep up with the latest cannabis reform efforts and industry news by regularly visiting the Medical Marijuana, Inc. news page and connecting with our accounts on Facebook and Twitter.