Veterans of the wars in Iraq and Afghanistan strongly support the legalization of cannabis and would use it for therapeutic purposes if it were made available.
In a new survey, United States veterans "consistently and passionately" communicated that they support medical marijuana to treat the common conditions they face after returning from deployment.
Eighty-three percent of military veterans of the wars in Iraq and Afghanistan believe cannabis should be legal for medical purposes, according to a member survey data from Iraq and Afghanistan Veterans of America (IAVA). IAVA represents over 400,000 veterans in the U.S.
Of the more than 4,600 respondents, three out of four military veterans say they are "very interested" in using "cannabis or cannabinoid products as a treatment option" if it were legally available to them. Eighty-five percent believe the VA should be allowed to research cannabis as a potential treatment option.
While 32 states and Washington, D.C. permit medical cannabis, veterans are unable to legally access cannabis through the U.S. Department of Veterans Affairs (VA) due to cannabis's current status under federal law. Under existing federal regulations, physicians affiliated with the VA can discuss medical cannabis with veterans but are barred from recommending it.
"Across party lines, medical cannabis is largely unopposed. Yet our national policies are outdated, research is lacking, and stigma persists," IAVA wrote.
The VA is allowed to research medical marijuana for veterans, but have yet to do so. Last year, VA Secretary David Shulkin claimed that the VA couldn't legally research cannabis as long as it is a Schedule I substance under law. Congressional lawmakers introduced two separate bills already this year that would require the VA to follow through on research into cannabis as an alternative treatment option for veterans.
"Federal lawmakers must stop discriminating against veterans with regard to matters of marijuana and health," said NORML Political Director Justin Strekal, in response to the new survey. "These men and women put on the uniform to denied this nation's freedoms and it is the height of hypocrisy for the federal government to deny them rights afforded to the millions of other Americans who reside in states where access to medical cannabis is legally recognized."
Despite being forbidden from having medical cannabis recommended, veterans indicated they felt comfortable talking to their doctor about cannabis. Of respondents, 82 percent said they are at least "a little comfortable" discussing marijuana with a cannabis doctor, including 51 percent who said they were "very comfortable." Twenty percent of respondents say they've actually used cannabis for medical purposes.
Fifty-five percent of veterans say they support recreational legalization, which reveals a notable surge in support among IAVA members. In a 2017 survey by the organization, only 44 percent of veterans backed full marijuana legalization.
The IAVA survey also found that 52 percent of the survey's respondents live in a state with legal medical marijuana, and 26 percent reside in a state where recreational marijuana is also legal.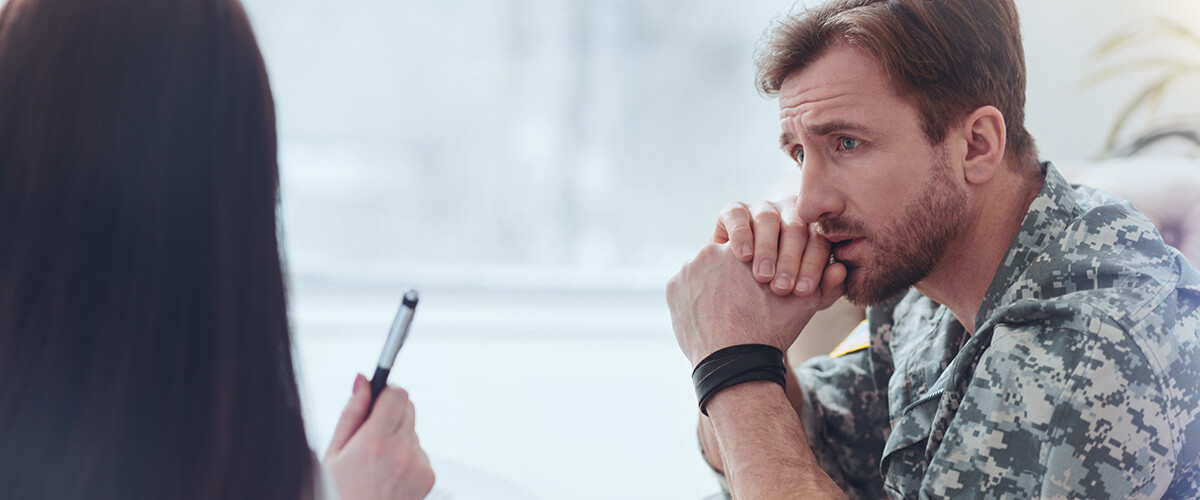 More on Medical Cannabis for Veterans
This is far from the first study revealing support for medical cannabis among veterans. The American Legion in 2017 found that more than 9 of 10 military veterans want more research into the medical benefits of medical marijuana. Last November, the Disabled American Veterans (DAV) made a public call to federal officials to facilitate more research into the potential use and benefits of medical cannabis for veterans after deployment.
You can learn more about the research that has been done on cannabis by visiting the Medical Marijuana, Inc. education page.