Next week's hearing in the U.S. House will be the first related to a cannabis measure for this new Congress.
For several years, cannabis-related measures have hit roadblocks in the Republican-controlled United States House. That appears to be changing with the chamber's new Democratic majority.
On Wednesday, the House announced that it plans to hold a hearing next week on the difficulties marijuana businesses face in accessing financial services from banks.
According to reporting by Forbes, on Wednesday, February 13, a subcommittee of the House Financial Services Committee will hold a hearing titled, "Challenges and Solutions: Access to Banking Services for Cannabis-Related Businesses."
Despite marijuana being legal in some capacity in 32 U.S. states, its status under federal law has historically prevented state-legal cannabis businesses from obtaining banking services, as providers have been fearful of violating money laundering or federal drug laws.
A 2014 guidance memo from the Obama administration was meant to provide banks assurance it was okay to open accounts for marijuana growers, process, and retailers without fear of a crackdown from federal regulators. Most banks remained reluctant.
While data suggests that a growing number of banks are starting to work with marijuana businesses, in general most cannabis companies have been forced to operate on a cash only basis and unable to obtain loans, provide direct deposit to employees, or submit taxes electronically.
Legislative efforts to institute laws protecting banks from punishment have not received hearings or been put to votes.
"When we introduced this bill six years ago, we warned that forcing these businesses to deal in cash was threatening public safety. No hearing was given," Rep. Denny Heck (D-WA) told Forbes in an email.
That House bill, filed by him and Rep. Ed Perlmutter (D-CO) in several Congresses, last year garnered 95 cosponsors and 20 senators backed a companion bill. Neither of those bills were given hearings.
Finally.

Next Wednesday, February 13, will be our FIRST hearing on how to update federal law so #cannabis businesses don't have to operate in cash only. https://t.co/Fh3gbWt3mx

— Denny Heck (@RepDennyHeck) February 6, 2019
The Democratic-controlled House appears to be preparing to hold votes on a cannabis banking bill this session. New Financial Services Committee Chairwoman Maxine Waters (D-CA) after the midterm elections said addressing the marijuana banking issue was "inevitable."
"Chairwoman Waters has made it one of her first priorities to address this urgent and overdue issue, demonstrating that she understands that threat to public safety and the need for Congress to act," Heck said. "We have a bipartisan proposal to allow well-regulated marijuana businesses to handle their money in a way that is safe and effective for law enforcement to track. I am eager to get to the work of refining it and passing it into law."
Treasury Secretary Steven Mnuchin last year indicated he supports permitting marijuana businesses to access banking services. In a testimony before a House committee, he voiced the need to "find a solution" to the issue.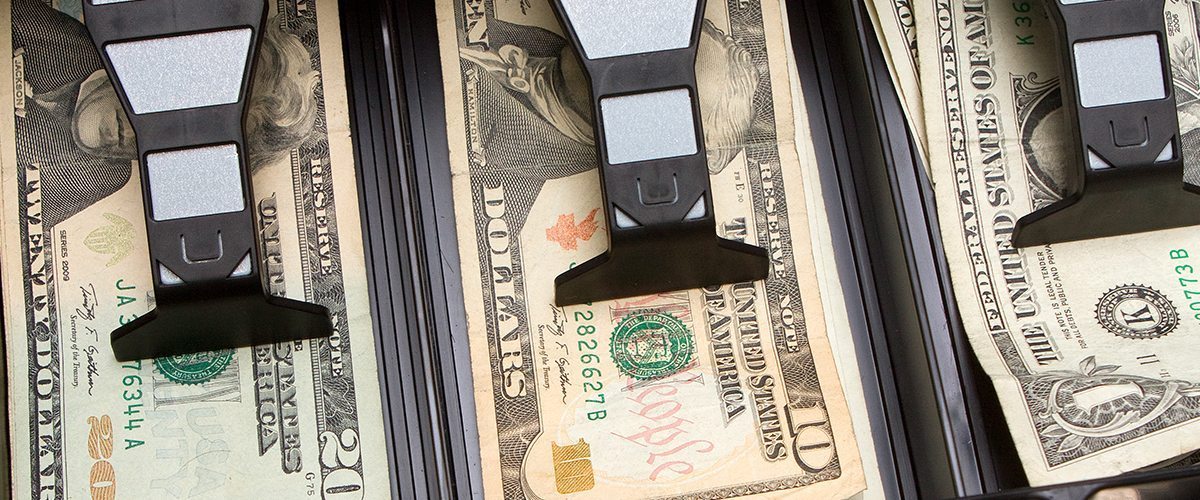 Hearing on Marijuana Business Banking
Cannabis news site Marijuana Moment obtained the list of witnesses who will testify before the House next week, prior to it being made public.
Slated to testify are drug policy reform advocates, a marijuana business owner, a state treasurer, and individuals representing banks, including:
Major Neill Franklin, retired police officer and executive director of Law Enforcement Action Partnership (LEAP), an organization that opposes the criminalization of marijuana.
Corey Barnette, owner of medical marijuana production and distribution companies based in Washington, D.C.
Fiona Ma, California State Treasurer and strong advocate for reforming laws to permit marijuana businesses to open bank accounts.
Rachel Pross, chief risk officer at Maps Credit Union, based in Oregon.
Greg Deckard of State Bank Northwest in Washington.
Latest Cannabis News
Stay on top of efforts to reform the nation's cannabis policies and get the latest marijuana industry news by regularly visiting the Medical Marijuana, Inc. news page and through our Facebook and Twitter accounts.