The report also reveals that CBD was "the breakout star of the year" as more turn to cannabis as a wellness tool.
Women and baby boomers are the fastest-growing consumer segments among cannabis users, according to a new market research report from San Francisco-based marijuana-delivery software platform Eaze.
In its just-released 2018 State of Cannabis report, Eaze offers insight into the demographics and habits of today's cannabis consumers. The report's findings are based on the purchase history of 450,000 cannabis buyers in California, as well as 4,000 survey respondents.
The industry data report reveals that women, once hesitant to try cannabis, are now embracing the natural benefits of the plant. For the third year in a row, the market saw its share of women consumers grow. In 2015, women accounted for 25 percent of the cannabis market. In 2018, that number jumped to 38 percent.
"Over the past year, the total number of women customers grew 92 percent," reads the report, which also suggested that at this rate women could end up equaling men in cannabis consumption by the year 2022.
And while millennials continue to be the biggest group of cannabis consumers, baby boomers are one the fastest growing age group, climbing 25 percent in 2018. Boomers also spend the most each month on average, dropping 53 percent more on cannabis products than Gen Z consumers.
Additional Findings on Cannabis Consumers
Other key findings from this year's "State of Cannabis" report include:
Cannabis consumers are replacing alcohol, tobacco, and prescription drugs with cannabis. Across all cannabis customers, 71 percent reduced reliance on over-the-counter medications, and 35 percent reduced their intake of prescription drugs. Sixty-three percent of millennial cannabis consumers are drinking less alcohol, and 32 percent of cannabis-consuming Gen Z-ers are using less tobacco.
The average age of a cannabis consumer is 31.
First time cannabis buyers increased 140 percent in 2018.
Across the board, consumers are ordering higher volumes of cannabis. The average monthly order volume rose 29 percent in 2018.
Veterans make up 3 percent of the market share of cannabis customers.
People with disabilities make up 11 percent of cannabis consumers.
The biggest cannabis sales days include Green Wednesday (the day before Thanksgiving), 4/20, and Halloween.
Women are more likely to purchase cannabis edibles, drops, and topicals. Men are more likely to buy marijuana flower and concentrates.
The most popular type of edibles is gummies.
The most popular reason for using cannabis is to promote better sleep (84 percent of women, 79 percent of men).
"The 2018 State of Cannabis report shows continued acceptance and de-stigmatization of cannabis across legal age groups – along with continued enthusiasm for new products," Eaze CEO Jim Patterson told the Associated Press. "Promoting wellness is a top priority for our company, so we're excited to see how consumers are using cannabis as part of their daily routines."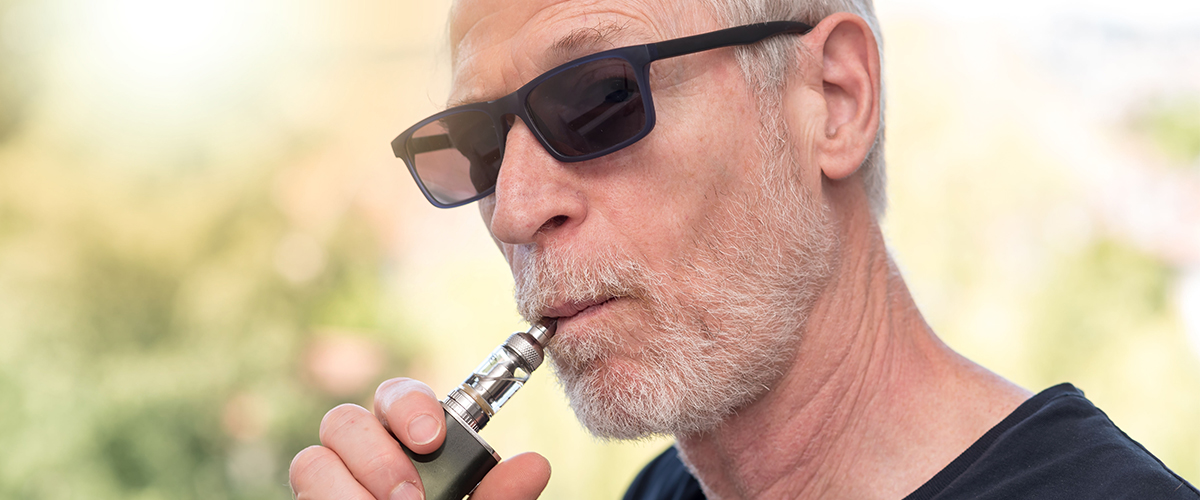 CBD the "Darling" of 2018
The 2018 State of Cannabis report also showed that CBD, or cannabidiol, continues to grow in popularity. CBD consumers nearly doubled in 2018, growing from 2.6 percent in 2017 to 4.8 percent in 2018.
CBD, a non-intoxicating cannabinoid found in cannabis known for promoting balance and wellness, is also driving a new demographic of cannabis users, according to the report.
Among the most common CBD and CBD oil users of all age groups are baby boomers, who now make up 8.4 percent of customers. Female boomers make up 21 percent of cannabis customers who primarily purchase CBD.
CBD-only consumers reported multiple feelings and effects, with "relaxation" being the most common.
Cannabis Industry News
Looking to experience the benefits of cannabis and want to separate the myths from the facts? Consult a marijuana doctor if you live in a state where it's legal. Also, you can read even more about what's going on in the cannabis industry by regularly visiting our news page or by following us on Facebook and Twitter.