While Barr said he doesn't support full marijuana legalization, he reiterated his commitment to not interfere with state-legal cannabis businesses.

Donald Trump's nominee to replace Jeff Sessions as attorney general, William Barr, has confirmed in written responses to United States Senators that he will not crack down on state-legal marijuana operations.
Earlier this month during his Senate confirmation hearing, Barr pledged he would not "go after" cannabis companies that comply with state laws, despite marijuana being illegal federally.
First reported on by Forbes, in new written responses to questions from senators Barr reiterated his hands-off stance. He specifically addressed then-Attorney General Sessions' decision last year to rescind the 2013 Cole Memo, an Obama-era policy that directed federal prosecutors to not prioritize the cannabis industry.
"As discussed at my hearing, I do not intend to go after parties who have complied with state law in reliance on the Cole Memorandum," Barr wrote.
Barr noted that he wouldn't commit to replacing the Cole Memo, but vowed to evaluate the policy if confirmed.
"I have not closely considered or determined whether further administrative guidance would be appropriate following the Cole Memorandum and the January 2018 memorandum from Attorney General Sessions, or what such guidance might look like," he wrote in response to a question from Sen. Cory Booker (D-NJ). "If confirmed, I will give the matter careful consideration."
While Barr reiterated that he wouldn't go after legal cannabis, he did say he believes that Congress should act on the gap between federal and state marijuana laws.
"I still believe that the legislative process, rather than administrative guidance, is ultimately the right way to resolve whether and how to legalize marijuana," Barr wrote.
In a response to a question from Sen. Dianne Feinstein (D-CA), Barr expanded on his call for federal legislative action on cannabis, writing, "An approach based solely on executive discretion fails to provide the certainty and predictability that regulated parties deserve and threatens to undermine the rule of law. If confirmed, I can commit to working with the Committee and the rest of Congress on these issues, including any specific legislative proposals."
"As I have said, however, I do not support the wholesale legalization of marijuana," he added.
Barr's new statements offer relief to those some within the cannabis industry who were concerned with how the likely new AG would handle the cannabis issue.
While serving as AG under President George H.W. Bush in the early 1990s, Barr built up a reputation as a harsh opponent of controlled substances, causing some within the industry to worry. Michael Collins, director at the Drug Policy Alliance, referred to the nomination of Barr as "a disastrous choice" for cannabis because of his "appalling record as an aggressive supporter of mass incarceration and punitive drug policies."
NORML Political Director Justin Strekal responded to Barr's new statements, saying, "William Barr is incredibly wise to acknowledge that the genie is out of the bottle when it comes to marijuana reform movement. Now is the time for the Department of Justice to work in good faith with the Senate Judiciary Committee on legislative solutions that address the senseless waste of law enforcement's precious time and resources due to the failed federal policy of prohibition and criminalization."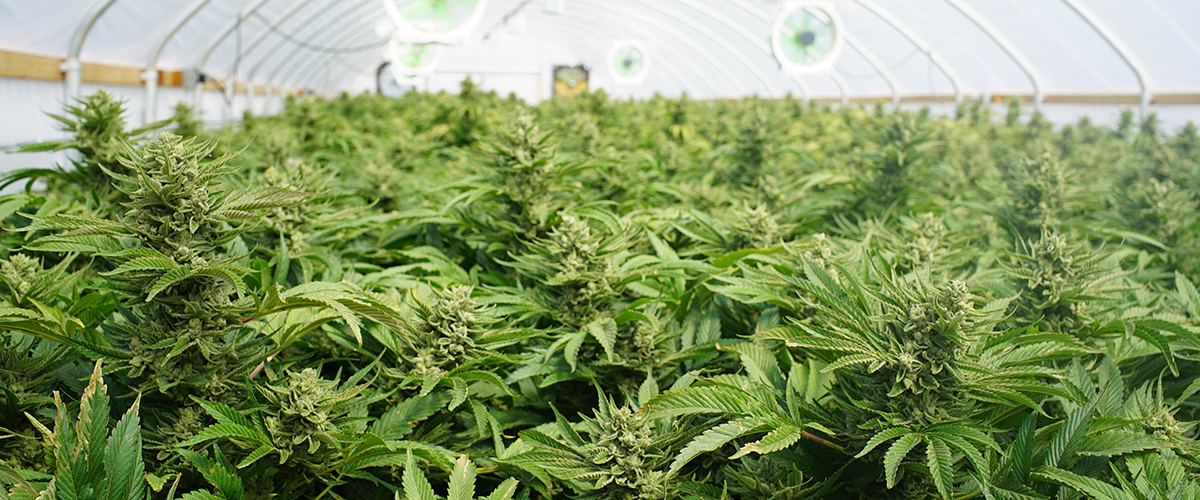 Barr Supports Marijuana Research
Elsewhere in his responses to Congress, Barr explained that he supports expanding the number of licensed marijuana growers for research purposes. For decades, a single facility at the University of Mississippi has been the only grower of research-grade marijuana, leading to shortages.
To address the issue, the Drug Enforcement Administration (DEA) in 2016 announced a process to license additional manufacturers. However, under Sessions, the Department of Justice actively blocked the agency from approving any new growers.
Barr suggested the DOJ under his direction would not do the same.
"I support the expansion of marijuana manufacturers for scientific research consistent with law," Barr wrote to from Sen. Charles Grassley (R-IA). "If confirmed, I will review the matter and take appropriate steps."
"I am not familiar with the details of these applications or the status of their review," Barr added. "If confirmed, I can commit to reviewing the matter."
Barr Speaks on Hemp and CBD
Barr, in his written responses, also acknowledged that following the passage of the Farm Bill last December, hemp-derived cannabidiol (CBD) and other hemp-derived products are legal under federal law.
"Products derived from hemp, including CBD, are therefore subject to different legal and regulatory restrictions than those derived from non-hemp marijuana plants under certain circumstances," he wrote.
Latest Cannabis News
Stay up-to-date on the latest cannabis industry news by regularly visiting our news page. You can also connect with us on Facebook and Twitter.