Gov. Raimondo believes Rhode Island should legalize marijuana since surrounding states either have or are looking to do so.
Rhode Island Gov. Gina Raimondo on Sunday announced she would formally propose in her budget this week to legalize recreational marijuana. Raimondo said it was "inevitable" that Rhode Island would soon be encircled by states with legalized marijuana, requiring that Rhode Island to do the same.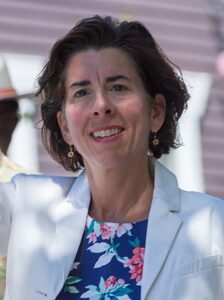 "Things have changed, mainly because all of our neighbors are moving forward," said Raimondo. "We're not an island, in fact. Like it or not, we're going to be incurring public safety and public health expenses because it's legal in Massachusetts" and is likely to soon become legal in New York, New Jersey, and Connecticut. "And I think it is time for us to put together our own regulatory and taxing framework."
Raimondo, whose proposal will be included in her budget plan for the fiscal year beginning July 1, wants to create "the strongest regulatory framework in the country." Unlike most other states that have enacted recreational use legalization, Raimondo wants Rhode Island to prohibit personal cultivation of cannabis plants.
The governor also wants to ban high potency forms of marijuana products, such as shatter and edibles that contain more than 5 milligrams of tetrahydrocannabinol (THC).
"I will say, I do this with reluctance," Raimondo told The Journal last week. "I have resisted this for four years I've been governor. … Now, however, things have changed, mainly because all of our neighbors are moving forward."
Raimondo's proposal calls for spending about $3.5 million to launch the state's recreational marijuana market. It calls for a sales tax of about 17 percent. Combined with taxes imposed on marijuana producers, Rhode Island anticipates $14.3 in gross revenue by the end of fiscal year 2020.
"We're not doing this for the revenue," Kevin Gallagher, Raimondo's deputy of staff, told The Journal. "We're going to be surrounded by [marijuana], and the only way we will be able to control the public health, to make sure we have safe products, control distribution, ensure proper enforcement, is if we take control of our own destiny and establish a framework here that has those significant protections."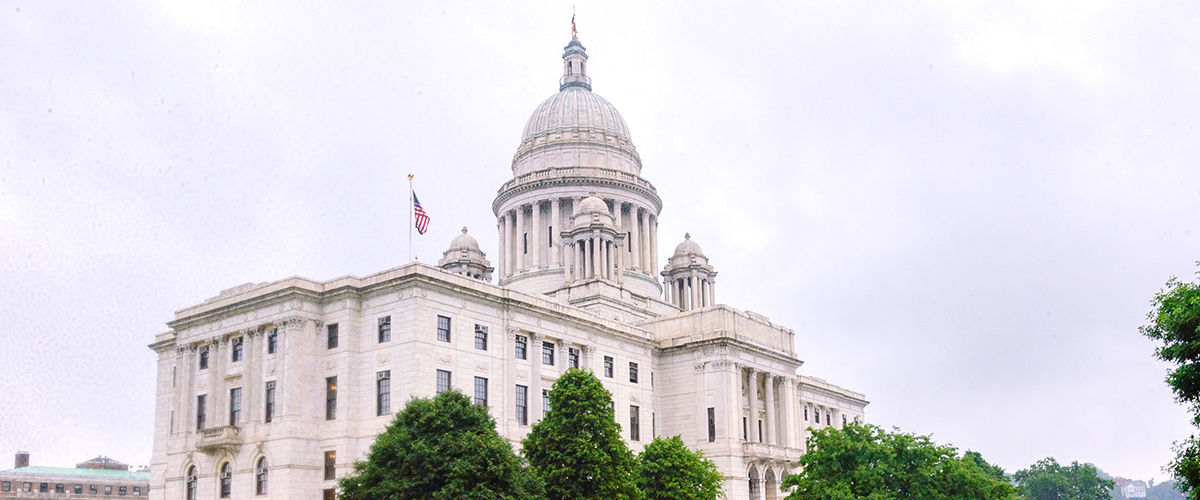 Reactions from Lawmakers and Officials
It remains to be seen if lawmakers and state officials agree with the governor's proposal to legalize adult use marijuana.
In a statement on Sunday, Rhode Island House Speaker Nicholas Mattiello said he has "mixed feelings" about the proposal, and raised concerns about the impact on public health.
"I appreciate the Governor's viewpoints and I have expressed similar concerns about our neighboring states moving forward with legalization, leaving Rhode Island to bear the social costs without the benefit of the review," said Mattiello. "However, I still have mixed feelings. My House colleagues have strong and differing viewpoints, and we will collectively assess the Governor's proposal and come up with a consensus pathway forward."
Senate President Dominick Ruggerio said he will "continue to keep an open mind on legalization of recreational marijuana as the state looks into the regulatory and workforce challenges that come along with it." He added, however, that he has "significant concerns, particularly with regard to workforce issues, enforcement around edibles, and impact on children."
Rhode Island Attorney General Peter Neronha also reacted to the governor's proposal, saying it would require strong regulations.
A spokesperson for Neronha said, "Attorney General Neronha recognizes that as surrounding states legalize the recreational use of marijuana, it is increasingly difficult for Rhode Island to do otherwise."
For years, bills to legalize recreational use have stalled in the State House. If Rhode Island lawmakers approve Raimondo's proposal, the first recreational marijuana retail stores could open by next January, according to the The Journal.
Expanding Marijuana Legalization
Rhode Island is one of the states we thought had the best chances of legalizing marijuana in 2019.
You can keep up with the nation's growing legal cannabis industry by regularly visiting our news page, and following us on Facebook and Twitter.
Learn where cannabis is legal as of today through our education page.