Researchers found that using medical cannabis allowed cancer and non-cancer patients to reduce both their pain and opioid intake.

Findings in a new study published in the Journal of Clinical Oncology suggest that medical cannabis can be used to manage pain while reducing opioid use intake.
A team of oncologists from Kymera Independent Physicians recently found that 41 percent of 133 patients reduced their doses of prescribed opioids after taking medical marijuana for at least one month.
Opioids are a class of narcotic drugs that are commonly prescribed by doctors for pain management. While effective, opioids carry a high risk of abuse and addiction. According to the Centers for Disease Control and Prevention, opioid overdose killed a record 42,249 Americans in 2016, accounting for over 66 percent of the nation's total drug overdose deaths.
This new study from the researchers at Kymera Independent Physicians adds to a growing body of evidence that medical marijuana may serve as a safer alternative for treating pain. Marijuana has never caused a fatal overdose, and studies have shown it to effectively lower both neuropathic and nociceptive pain.
Of the 133 patients in the study, 19 percent were diagnosed with cancer. The investigators found that with medical cannabis treatment, 80 percent of patients with cancer self-reported pain improvements in a graded pain scale. Of non-cancer patients, 75 percent noted pain relief.
Of the patients who were able to reduce their opioid dose with medical cannabis treatments, 63 percent experienced a 25 percent drop, while 37 percent had an opioid dose reduction of 26 percent or more.
In cancer patients, medical cannabis was even more effective at reducing opioid intake. The study found that a 25 percent opioid dose reduction was achieved in 73 percent of patients diagnosed with cancer.
The findings also suggest that the ability of medical marijuana to reduce a patient's opioid intake may be influenced by their mental health. Thirty-two percent of patients with active depression reduced their opioid use, compared to 68 percent of patients without.
Previous studies have also found that cannabis effectively manages pain while reducing the risk of opioid dependency in patients diagnosed with cancer.
The abstract of the new study, "Opioid dose reduction and pain control with medical cannabis," is available through the Journal of Clinical Oncology.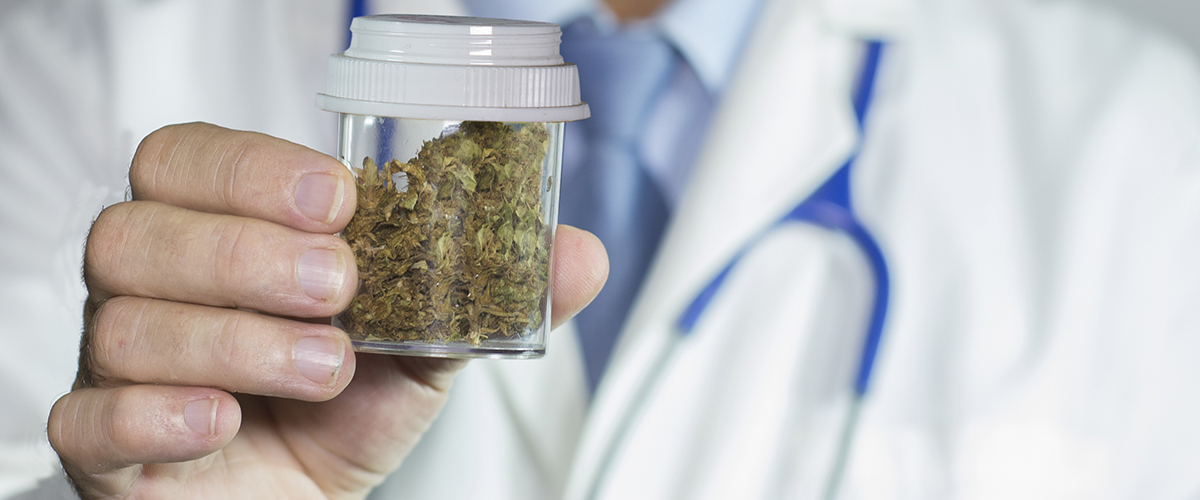 Medical Cannabis for Cancer
Cancer makes a major impact on societies across the globe. In the United States alone, there will be an estimated 1.7 million new cancer cases diagnosed this year.
Patients diagnosed with cancer are increasingly turning to medical marijuana to manage the symptoms associated with the disease and its treatments, including pain, nausea, anxiety, loss of appetite, and depression.
About one-quarter of cancer patients use marijuana for medical purposes when it's available to access legally, and nearly half of all oncologists in the U.S. have recently recommended medical marijuana to their patients.
Nearly all of the 32 states with legalized medical marijuana include cancer as a qualifying condition.
More on Marijuana for Cancer
You can learn even more about the research into cannabis' benefit for patients diagnosed with cancer by visiting our education page.
Read about the history of marijuana use for cancer here, and keep up with the latest cannabis-related studies through our news page of our Facebook and Twitter feeds.