Here's what you should know before Donald Trump signs into law the 2018 Farm Bill to legalize hemp.
At any moment, hemp will become legal in the United States. The 2018 Farm Bill, which includes provisions to legalize hemp federally, passed the Senate and House last week and now only needs Donald Trump's signature.
Here's what you need to know as hemp nears legalization with the passing of this historic measure.
Growing Hemp Will be Federally Legal for the First Time in Half a Century
Final approval of the landmark legislation will bring five decades of hemp prohibition to an end. While hemp has a long history in America, its production has been illegal under federal law since the passing of the 1970 Controlled Substances Act.
While hemp products made from imported hemp have been legal to buy and sell in the United States, domestic commercial production has been prohibited. According to the Congressional Research Service, "The United States is the only developed nation in which industrial hemp is not an established crop."
With the signing of the 2018 Farm Bill, that reality would finally change.
The passage of the measure would allow commercial hemp production in all 50 states for any use. The hemp provisions reclassify the plant as an agricultural commodity, removing it from the list of federally controlled substances.
Efforts to legalize hemp were furthered after Barack Obama signed the 2014 Farm Bill, which included a provision that gave states the legal authority to grow and cultivate hemp for research purposes and pilot programs. Nearly 40 states have since enacted legislation redefining hemp as an agricultural commodity and permitting licensed cultivation for research or pilot program purposes.
The 2018 Farm Bill, also known as the Agriculture Improvement Act of 2018, is a monumental step toward building a successful hemp industry in the U.S. It makes states, rather than the federal government, the primary regulators with regard to commercial hemp production and sales. It also legalizes hemp production in U.S. territories and on Indian tribal land, which was not allowed under the 2014 Farm Bill.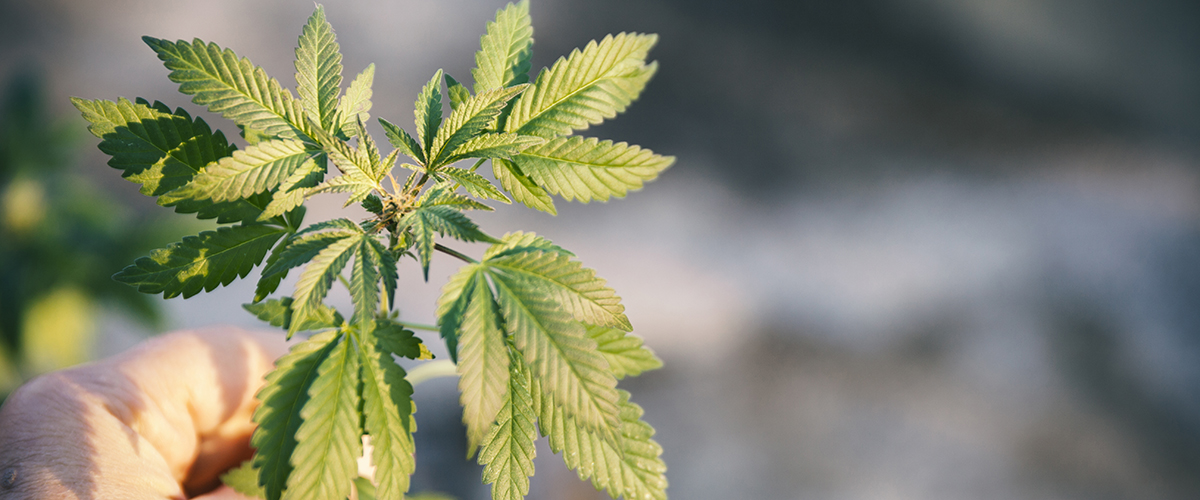 Hemp Has Historically Been Lumped In With Marijuana
Since the passing of the Controlled Substances Act of 1970, the federal government has treated hemp like marijuana. As cannabis plants, both are classified as Schedule I on the Drug Enforcement Administration's list of controlled substances, the most restrictive category reserved for those with no currently accepted medical use and a high potential for abuse.
While both members of the Cannabis sativa L. plant species, hemp and marijuana are two very different plants. Marijuana is harvested primarily for its flowers with high levels of tetrahydrocannabinol (THC), the intoxicating cannabinoid that causes a high. Hemp is instead harvested for its stalks and seeds, which can be used to product thousands of products. Hemp naturally has almost no THC, so it's impossible to experience euphoric effects from consuming hemp.
Federal law treats hemp like it's a dangerous drug, but the only thing you're going to accomplish by smoking hemp is wasting breath, time and lighter fluid.

— Ron Wyden (@RonWyden) April 12, 2018
The new hemp provisions correctly differentiate hemp from marijuana under federal law. They amend the federal Controlled Substances Act so that hemp containing no more than 0.3 percent THC is no longer classified as a Schedule I controlled substance.
Mitch McConnell Spearheaded Effort to Legalize It
Senate Majority Speaker Mitch McConnell (R-KY) largely spearheaded the hemp-specific provisions included in the Farm Bill.
While firmly opposed to marijuana reform, McConnell played a pivotal role in restoring hemp as a U.S. agricultural commodity. After pushing for the initial hemp allowances in the 2014 Farm Bill, the top Republican introduced a measure to fully legalize the cultivation of hemp this past April, and then put himself on the conference committee for the 2018 Farm Bill to ensure the measure's inclusion.
Representing Kentucky, McConnell believes that legalizing hemp will help his state's farmers recover from the loss of their once-thriving tobacco industry.
When President Trump signs the #FarmBill into law, it will be a big win for farmers in Kentucky and across our country. Farming families deserve more stability, and that is precisely what they will have.

— Leader McConnell (@senatemajldr) December 13, 2018
Kentucky quickly took advantage of the provision in the 2014 Farm Bill that allowed hemp cultivation for limited purposes, and has become one of the largest hemp industries in the country. In 2018, Kentucky farmers planted 6,700 acres of hemp.
The Bill Had Strong Bipartisan Support
The legalization of hemp is an issue supported by both Republicans and Democrats. Lawmakers from both sides of the aisle acknowledge the industry's potential to create jobs, generate profits for growers and manufacturers, and encourage sustainability.
Senate Minority Leader Chuck Schumer co-sponsored McConnell's bill to legalize hemp, and the final Farm Bill passed both chambers of Congress with overwhelming bipartisan support.
For legislators regardless of party affiliation, the economic and environmental benefits of hemp legalization are a win.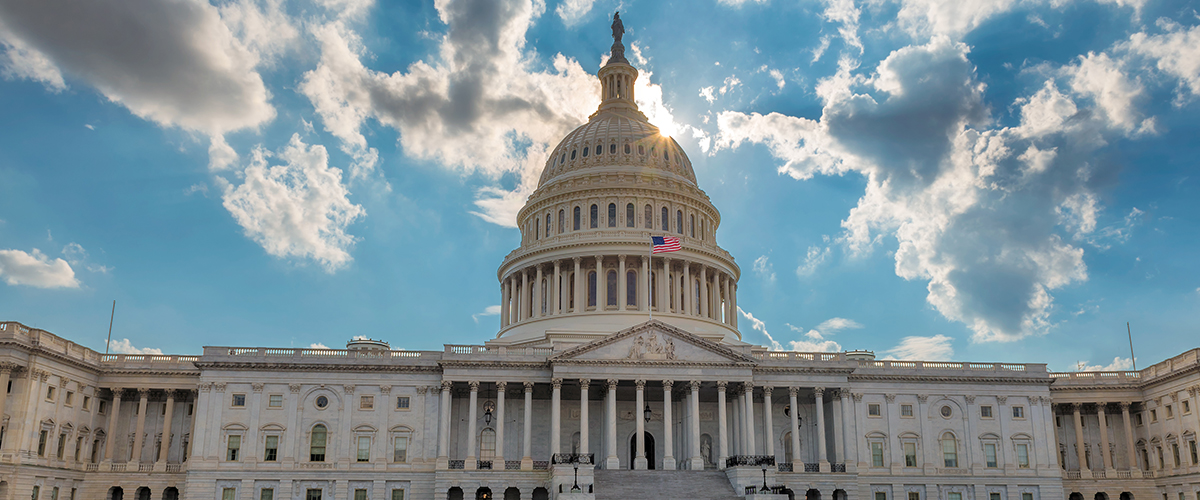 It Will Provide a Boost to Hemp CBD
The passage of the 2018 Farm Bill is expected to carry an already booming cannabidiol (CBD) industry to another level.
The 2018 Farm Bill legalizes hemp nationwide for any use, including flower production and the extraction of CBD oil.
CBD oil, used as a dietary supplement, interacts with the body's native systems to naturally encourage health and wellness. It can be taken on its own, or infused into products like capsules, vape oil, tinctures, and topicals.
Hemp CBD sales in the U.S. reached nearly $600 million this year. With hemp legalization, market experts foresee CBD sales growing to $22 billion by 2022.
The hemp provisions will not only facilitate more opportunities for farmers and CBD manufacturers, they will also encourage a growing understanding of the cannabinoid's botanical properties and embolden more consumers to experience the natural benefits of CBD products.
No Effect on Marijuana
The 2018 Farm Bill does not legalize marijuana for recreational or medical use. While 32 states have passed their own laws permitting marijuana at some level, marijuana will remain illegal under federal law following the signing of the 2018 Farm Bill.
Still, for marijuana advocates the symbolic significance of this forthcoming hemp law change deserves to be highlighted. The passing of the 2018 Farm Bill will mark the first change in federal cannabis policy since the 1970 Controlled Substances Act.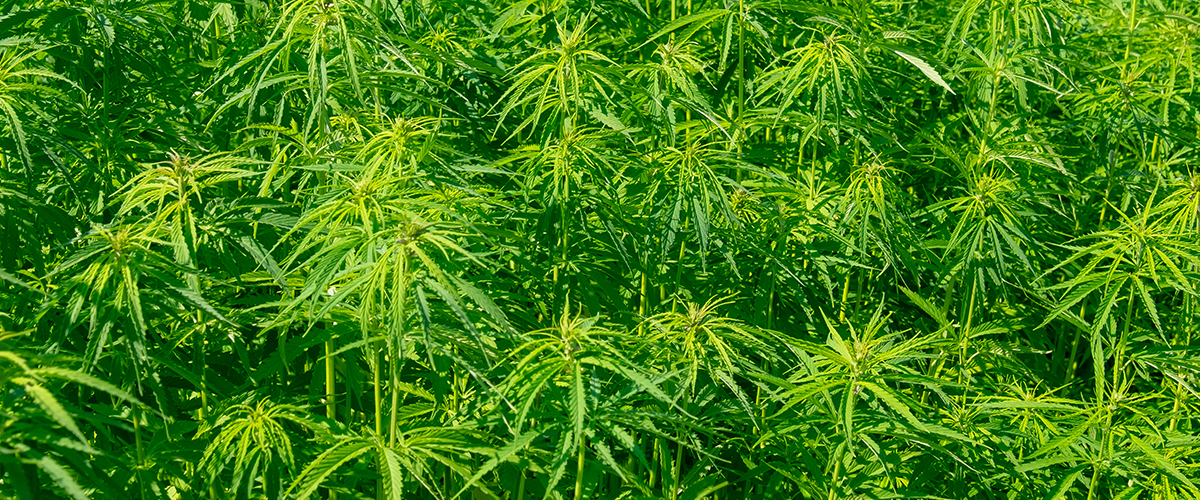 Keep a Watch for the Farm Bill
Donald Trump could sign the Farm Bill as early as this week. If he signs it before the end of 2018, it will go into effect beginning January 1, 2019.
Stay on top of cannabis industry developments by regularly visiting our news page, or follow us on Facebook and Twitter.