The findings suggest that having a marijuana dispensary in your neighborhood could increase the value of your home.
Property owners living near marijuana dispensaries could benefit from a boost in home value, suggest the findings of a new study published in the journal Contemporary Economic Policy.
Colorado State University assistant professor Jesse Burkhardt and graduate student Matthew Flyr evaluated the effect of medical and recreational dispensary openings on housing prices in Denver, Colorado. Colorado is one of 10 states to legalize both medical and recreational marijuana.
The researchers specifically looked at homes located within .25 miles, .25-.5 miles, and .5-.75 miles radius of dispensaries, comparing their values before and after dispensaries opened.
Following the opening of dispensaries within .25 miles, home values increased on average of 7.7 percent. Prices jumped 4.7 percent on average for homes located within .25 and .5 miles.
"Our results suggest that despite potential costs, legalization is capitalized as a net benefit in housing prices," the researchers wrote.
This property value effect "diminishes for homes further from new dispensaries but is consistent over time." Once beyond .5 miles, housing prices were not affected by the opening of new dispensaries.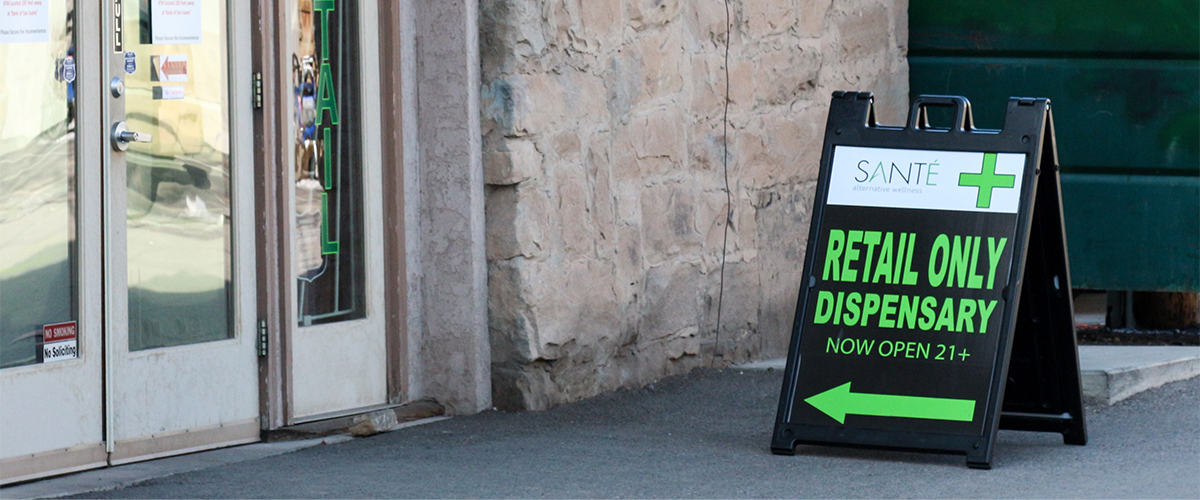 Why Do Dispensaries Affect the Values of Neighboring Homes?
In the study, the researchers note that dispensary openings appear have about the same impact on home values as new grocery stores, but added that the ways grocery stores influence property prices are "more obvious" than cannabis dispensaries.
"If public sentiment surrounding marijuana is positive, homebuyers may also prefer to select into neighborhoods with more dispensaries for convenience. Ultimately however, our data do not allow us to directly determine the underlying mechanisms driving this result, so these potential explanations should be considered speculative," they wrote.
Previous studies have also found dispensary openings to be associated with increases in neighboring house values. Last year a study published by the CATO Institute found that homes within 0.1 miles of a retail marijuana shop in Denver jumped an average of 8.4 percent, around $27,000, following the opening of a dispensary.
The researchers in that study did theorize why marijuana stores would influence neighboring house values.
"Potential explanations include, but are not limited to, a surge in housing demand spurred by marijuana-related employment growth; lower crime rates; and additional amenities locating in close proximity to retail conversions [medical dispensaries converted into recreational ones]," they suggested in the study.
There is data to affirm that the presence of marijuana dispensaries does not increase crime in nearby communities like stores that sell alcohol and tobacco.
You can access the entire new Contemporary Economic Policy study, "The effect of marijuana dispensary openings on housing prices," through Wiley Online Library.
More About Marijuana
While marijuana remains illegal under federal law, 32 U.S. states have passed their own laws permitting the possession and use of medical marijuana. Ten of those states have also legalized recreational marijuana use.
Expanding legalization is likely to prompt even more studies on the socioeconomic impacts of marijuana legalization.
Is marijuana legal where you live? You can find out by visiting our education page, and read through our news feed to keep up with the latest cannabis industry developments.