The former attorney general may return to his post. Here's what Barr as U.S. Attorney General could mean for cannabis.
The cannabis industry collectively breathed a sigh of relief last month following the resignation of United States Attorney General Jeff Sessions, a longtime anti-marijuana politician and outspoken critic of legalization.
Last week, Donald Trump announced his intention to nominate William Barr to replace Sessions. Pending U.S. Senate confirmation, Barr, who previously served as attorney general for a little over a year under late President George H.W. Bush, will end up being a central figure in the future of the cannabis industry.
Acting Attorney General Matthew Whitaker, who came into his position in early November, has not indicated any intention of taking action against marijuana businesses so far.
So where does Barr stand on cannabis policy? It's unclear.
Barr has yet to make any public statements regarding his stance on marijuana policy, nor how he would navigate conflicting federal and state marijuana laws. Here's what we know about Barr and the approach he may take on marijuana in confirmed.
Reputation as Harsh Opponent of Controlled Substances
While Barr has yet to reveal any clear position on cannabis policy, he developed a reputation as being harshly opposed to all controlled substances while overseeing strict enforcement policies during his attorney general tenure under Bush.
Bush attempted to combat drug use through "more prisons, more jails, more courts, more prosecutors," and in 1992 Barr sanctioned a report that defended this approach.
"[T]here is no better way to reduce crime than to identify, target, and incapacitate those hardened criminals who commit staggering numbers of violent crimes whenever they are on the streets," Barr wrote in a 1992 letter explaining his reasoning for releasing the report.
Today's cannabis policy landscape is much different than it was in the early 1990s, however, and it's impossible to say whether Barr's attitudes have changed in the 25-plus years since his previous stint as attorney general.
For one, a large majority of states have since legalized marijuana in some capacity.
"In 2018, five states legalized the medicinal or adult-use of marijuana, making the total number of states out of compliance with the Controlled Substances Act now 47," said NORML Political Director Justin Strekal, in a statement. "It would be utterly absurd for William Barr or any agent of the Department of Justice to take any action against these state-sanctioned and operational programs."
No More Hostile to Cannabis Than His Predecessor?
While not much is know about where Barr now stands on marijuana policy, in general most cannabis industry insiders and attorneys figure that he will be no more of a threat to cannabis than his predecessor, Sessions.
During his 21-month tenure, Sessions encouraged Congress to remove federal protections of state-legal medical cannabis, hindered cannabis research, and rescinded a federal policy that had directed prosecutors to not prioritize dealing with marijuana states.
"As contrasted to Sessions, who had a rich history as a drug warrior and firmly held beliefs to fully enforce the federal law, [Barr] will be more moderate. He brings no agenda," Pennsylvania cannabis attorney Steve Schain told Marijuana Business Daily.
"He may reflect the current administration's unclear and often contradictory positions regarding the Controlled Substances Act enforcement and the long overdue removal of marijuana from Schedule 1 [of the Act]," he added.
Barr has voiced support for Sessions' approach to running the Justice Department, however. In a recent op-ed for The Washington Post, he and two other former attorney generals praised Sessions for his tough approach to crime, including his decision to impose harsher sentences for drug dealers.
Michael Collins, director at the Drug Policy Alliance, considers Barr "a disastrous choice" for cannabis because "he has an appalling record as an aggressive supporter of mass incarceration and punitive drug policies."
In a company newsletter sent out yesterday, Collins said, "Barr's views are incredibly dangerous. He's a true believer in the harsh mandatory minimums that have fueled our country's ongoing crisis of mass incarceration."
"Barr is backwards on these issues and out of step with the vast majority of Americans… who believe the drug war needs to be replaced with a health-centered approach," he added.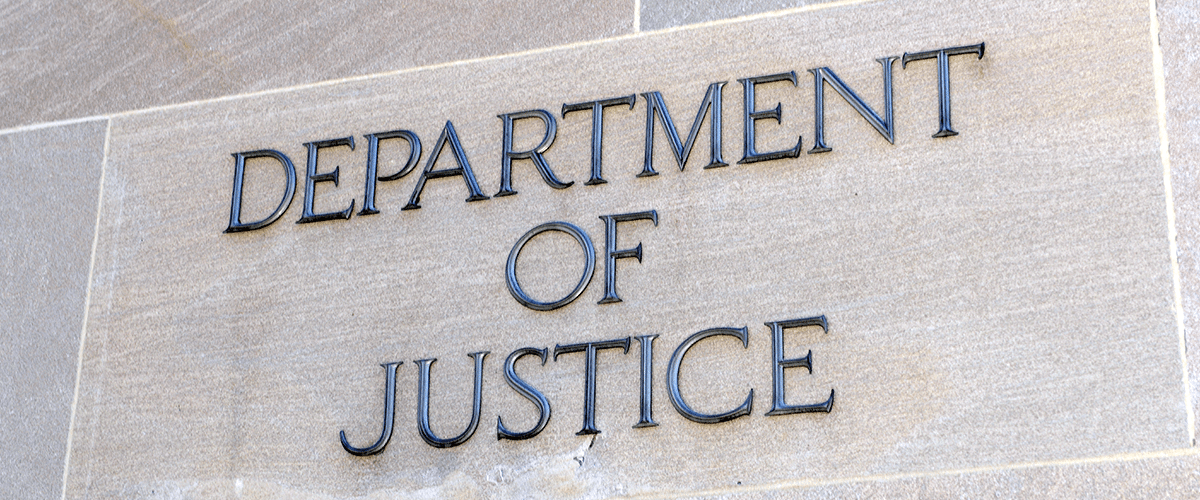 Wait and See
Cannabis companies and industry analysts have so far been mostly ambivalent about Barr's appointment.
Height Capital Markets analyst Stefanie Miller said that the cannabis market has not been influenced by the announcement.
"The neutral, reserved reaction was appropriate given our review of Barr's history," Miller said. "Notable drug policy under Bush either happened before Barr became AG or through agencies other than the DOJ, leaving Barr with no expectation to comment."
"Moreover, even if Barr made critical comments while he was AG, those comments would be dated by a quarter century and in line with the beliefs of the majority of Americans in the early 1990s. It is our understanding that Barr has not made comments about marijuana policy in the years since he was AG, which leaves us in a holding pattern until more information is released."
The Senate must now confirm Barr. The process could take weeks or perhaps months.
Cannabis Industry News
Keep on top of the latest marijuana industry developments by visiting our news page or following us on Facebook and Twitter.