Federal hemp legalization is now just one step away from becoming a reality. It now only needs Donald Trump's signature.
The United States House of Representatives today passed the 2018 Farm Bill, sending the massive legislative package to Donald Trump to sign into law.
The five-year $867 billion omnibus bill easily passed the lower chamber with a 369-47 vote. The U.S. Senate overwhelmingly approved the $867 billion bill only yesterday.
In addition to funding farm subsidies and crop insurance for farmers and providing the Supplemental Nutrition Assistance Program to millions of Americans, the legislation also ends decades-long hemp prohibition.
A provision in the Farm Bill – the Hemp Farming Act – amends the federal list of controlled substances with regard to hemp, reclassifying the plant as an agricultural commodity.
If the Farm Bill is signed into law, the hemp provision will do the following:
Remove hemp, defined as cannabis containing no more than 0.3 percent tetrahydrocannabinol (THC) from the Controlled Substances Act.
Allow U.S. farmers to grow, process, and sell the non-intoxicating variety of Cannabis sativa L., which has been harvested for centuries for its stalks and seeds to make thousands of products.
Guarantee interstate commerce for hemp products, including cannabidiol (CBD) supplements.
Federal hemp legalization is also expected to further fuel the already-booming hemp-derived CBD industry. Industry analysts have predicted the U.S. hemp CBD market will grow from $591 million this year to $22 billion by 2022. Market researchers have suggested Medical Marijuana, Inc. will be one of the top companies that will benefit from the Farm Bill passing.
Congress had been negotiating the Farm Bill for months after the Senate and House each passed their own versions that didn't match. Among the differences, the Senate bill contained the provision to legalize hemp, while the House one did not. Once a committee merged the two, the final compromise bill had strong bipartisan support and passed through Congress quickly.
🚨 PASSED: House approves #2018FarmBill. Next stop➡️ president's desk.

✅ Strengthens #FarmSafetyNet
✅ Protects #CropInsurance
✅ Maintains & preserves #conservation funding
✅ Improves #SNAP program integrity & incentivizes work
✅ Provides certainty to #RuralAmerica pic.twitter.com/ezB4oSIqxO

— House Ag Committee (@HouseAgNews) December 12, 2018
"We congratulate Chairman Conaway and Ranking Member Peterson on passing the bipartisan, bicameral 2018 Farm Bill conference report," said U.S. Senate Agriculture Committee Chairman Pat Roberts (R-KS) and Ranking Member Debbie Stabenow (D-MI) in a statement.
"This swift legislative action taken by both chambers represents our commitment to provide certainty and predictability to farmers, families, and rural America. We look forward to having this good bill signed into law."
Lawmakers had hoped to pass the new bill before the end of December. If Trump signs the Farm Bill into law before the end of 2018, it will go into effect beginning January 1, 2019.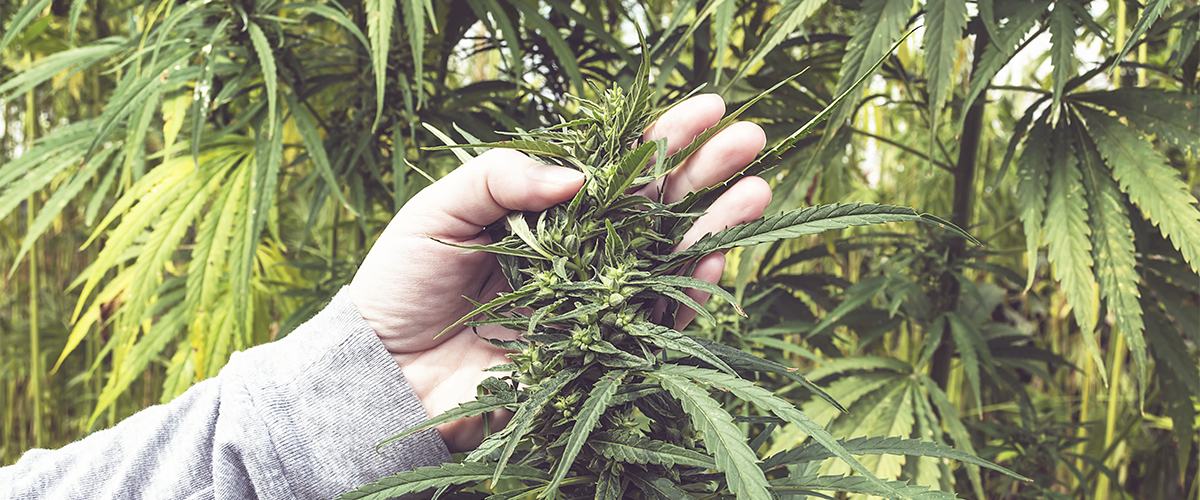 Hemp's Return to America
Hemp has a long history in America, where historically it has been used to make rope, clothing, paper, food, body care products, biofuel, green building materials, and CBD products. In parts of the Americans, hemp was at one time legal tender and even used to pay taxes.
As of now, hemp products are federally legal to manufacture, distribute, and possess. However, commercial production is prohibited under the Controlled Substances Act, so the crop must be imported. The passing of the Farm Bill will open up opportunities for domestic farmers.
Stay on top of the latest with the 2018 Farm Bill by regularly visiting our news page or following us on Facebook and Twitter.