Learn why Connecticut is positioned to potentially be the next U.S. state to legalize recreational marijuana.
Will Connecticut be the next state to legalize recreational marijuana? It's not a far-fetched idea.
Here are four reasons why legal marijuana in Connecticut could be right around the corner.
An Incoming Governor That Supports Cannabis

The effort to legalize marijuana in Connecticut received a strong boost from last month's election results.
The state's incoming governor – Ned Lamont (D) – has said legalizing recreational marijuana is one of his 'priorities' in the coming year.
When asked about marijuana legalization at a press conference last month, Gov.-elect Lamont said, "It's something I would support, and I don't want the black market controlling marijuana distribution in our state. I think that's a lousy way to go."
"We're going to have a legislative session. It's going to be one of the priorities," he added.
While campaigning for governor, Lamont acknowledged that marijuana is not a gateway drug and that legalization is "an idea whose time has come."
While outgoing Democratic Gov. Dannell Malloy signed the state's marijuana decriminalization and medical cannabis policies into law, he opposed the legalization of recreational use.
Enough Votes in the State Legislature
Following the midterm elections, Democrats captured the majority in the state Senate and increased their majority in the House. The party has since announced it will be advocating for five key bills next year, which members refer to as the "Big Five." One of the five is legislation to legalize recreational marijuana.
Six cannabis bills were introduced in the Connecticut Legislature this session. A bill to legalize recreational marijuana even made it out of committee for the first time, but was never brought up to a vote as Democrats acknowledged it didn't have enough support.
Next year could be different. Connecticut lawmakers on both sides of the legalization debate recognize that major cannabis reform in the next legislative session is likely.
Both Republican House member Vincent Candelora, who opposes legalization, and Democratic House member Steven Stafstrom Jr., a supporter, told the Connecticut Law Tribune recently that they believe there are now enough cannabis-supporting lawmakers in the Legislature to legalize marijuana next year.
"I think it would pass," Candelora told the Connecticut Law Tribune. "Many of those opposed to legalization have left the Legislature."
Stafstrom told the legal news site that the election of Lamont as governor could be what tips the scale toward legalization.
"I think Lamont can make a big difference," he said. "Certainly in a legislative structure we have a finite amount of time to get bills passed. The Legislature generally wants to focus on those substantive bills that have the best chance of becoming law, Ned Lamont has indicated a willingness to sign a bill (OK'ing legalization). That makes it an easier road to get the bill from start to finish."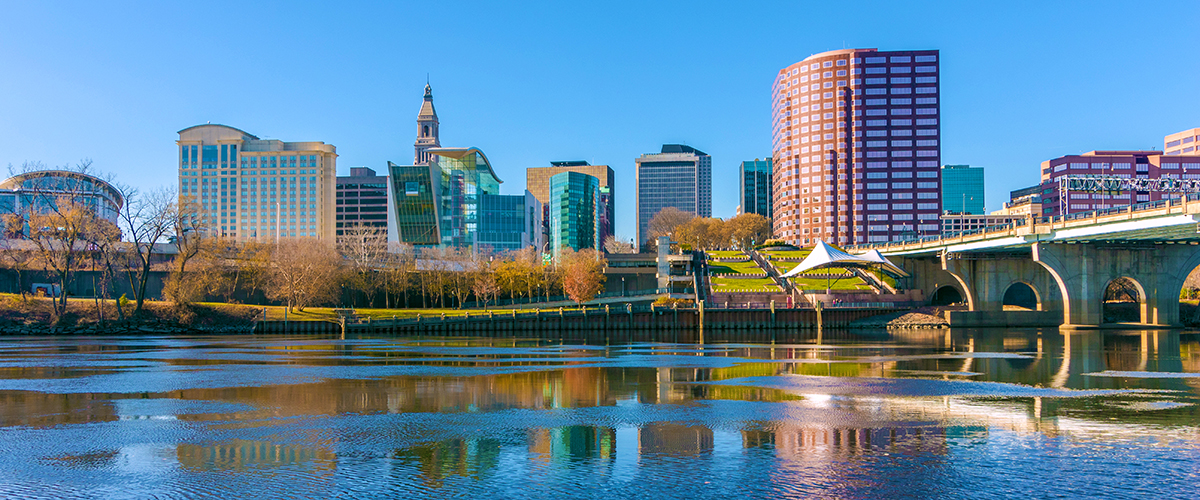 Legalization Has Reached Nearby Jurisdictions
Connecticut could be spurred to action by seeing the nearby jurisdictions that have legalized recreational marijuana raking in sales and tax revenue.
Connecticut is currently facing a substantial two-year, $3.8 billion budget deficit. A report last year from the Office of Fiscal Analysis estimated that a legal marijuana market would generate more than $30 million in tax revenue for the state in the first year of sales alone if it legalized marijuana in the same way it's been done in Colorado.
Connecticut's neighbor to the north, Massachusetts, began legal marijuana sales just last month and is reported to have generated $2.2 million income to the state in the market's first five days. Legal marijuana is also available in nearby Canada, and lawmakers in New York and New Jersey are taking steps toward legalization.
Gov.-elect Lamont has suggested that he is more incentivized to legalize marijuana now that nearby jurisdictions have done so.
"Canada, Massachusetts, others are doing it," he said. "That's going to lead to some enforcement things. In the meantime we enforce Connecticut laws."
Connecticut Residents Want Legalization
Connecticut lawmakers moving forward with legalization will have the support of their residents. A poll conducted this summer found that 59 percent of Connecticut voters favor legalizing marijuana.
Support for legalization was found across nearly all demographics, including age, gender, political party, and racial classification. Only adults over 65 years of age expressed opposition.
Stay On Top of Marijuana in Connecticut and Beyond
Regularly visit the Medical Marijuana, Inc. news page to keep up to date on cannabis developments in Connecticut and throughout the U.S. You can also follow us on Facebook and Twitter for regular updates.