For thousands of Ohioans, the registry opening marks the end of years of waiting.
Ohio's medical marijuana program opened its online registry for patients and caregivers yesterday. According to state officials, medical cannabis products will be available for patient purchase and use within 60 days, or before February 1, 2019.
"We maintained that we will start registration no earlier than 60 days before product would be available," said board spokesman Grant Miller. "We have spoken with the industry, and this falls in line with that timeline. It gives people enough time to become registered."
The state Board of Pharmacy yesterday sent notice to doctors who have been certified by the State Medical Board to recommend marijuana that the online portal is available for their patients who qualify.
Patients with one of 21 qualifying medical conditions must obtain a recommendation from a registered physician before applying for medical marijuana through the online portal. The online registry allows patients to print out a registration card or save it to mobile devices to take to licensed dispensaries.
Ohio's medical marijuana law, House Bill 523, allows registered patients to possess and use cannabis in the form of oils, tinctures, patches, edibles, and dried flower. Vaping is permitted, while smoking is not. Personally growing cannabis plants at home is not allowed.
A handful of licensed cultivators are growing marijuana and the first licensed dispensaries will open in the coming weeks. At first, cannabis products are expected to be limited and sell out quickly.
Ohio's medical marijuana program was supposed to be fully operational four months ago. It was put on hold because state-licensed growers still had months to go before their first harvests were ready.
The board waited to launch the registry partly because of the "affirmative defense" that was included in the law passed by the Legislature in 2016. It gives patients who would otherwise qualify under Ohio's law a legal excuse if caught possessing medical marijuana prior to the program's full launch. The affirmative defense will expire 60 days after the state began registering patients.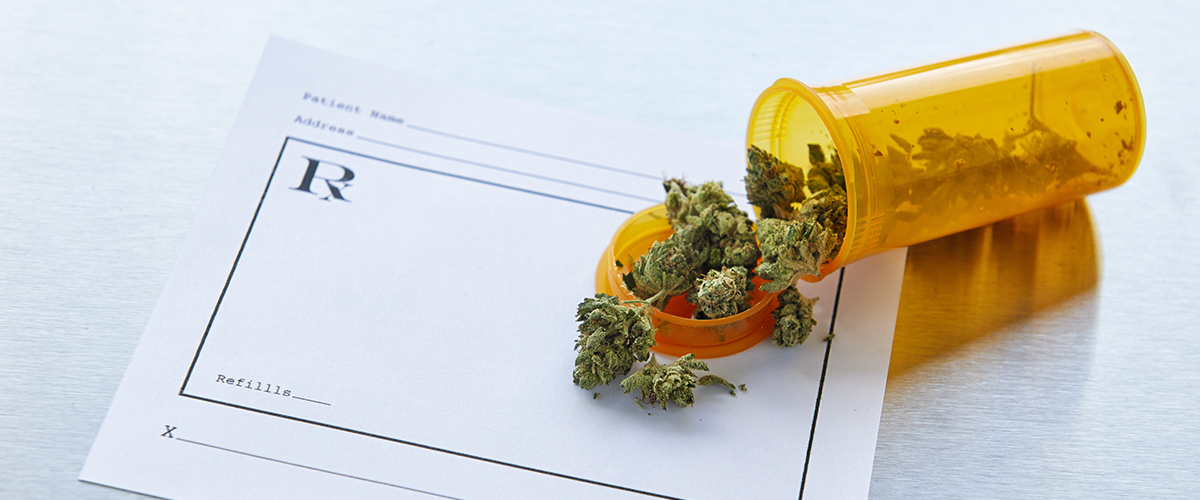 How Patients Can Register for Medical Marijuana in Ohio
Patients interested in registering with Ohio's medical marijuana program will need to take the following steps:
Check to see whether your diagnosis is one of the 21 conditions that qualify for medical marijuana in Ohio.
Visit one of the 336 Ohio physicians that has been certified to recommend medical marijuana. The physician will certify that you share a bona fide patient-physician relationship and that you have a qualifying medical condition. They will also certify that they have reviewed your records and discussed with you the benefits and risks of medicinal cannabis.
After your physician enters your information into the online Patient and Caregiver Registry, you will receive an email with a link to confirm the registration. You will also need to pay an annual registration fee of $50. A discounted $25 fee is available for veterans and individuals on federal disability programs.
Once you pay the fee, you will be able to download a medical marijuana registration card to print or add to your mobile device. Registration cards are good for one year.
With a registry card, you will be able to visit a licensed medical marijuana dispensary. Be prepared to present your patient registry card and a photo ID.
More About Medical Marijuana
Ohio is one of 32 states with legalized medical marijuana. You can learn more about medicinal cannabis, including where it's legal, through our education page.