Michigan adults will be able to legally use and possess marijuana in the privacy of their home before the end of the year.
Michigan adults at least 21 and older will be able to legally use and possess marijuana starting December 6, according to state officials.
Earlier this month, Michigan became the first Midwestern state to fully legalize adult use marijuana after a record-setting turnout of voters approved a recreational cannabis initiative.
The Board of State Canvassers certified the election results on Monday, November 6 with a unanimous vote. Under state law, the initiative takes effect exactly 10 calendar days after the results have been certified.
Under the law, starting December 6 adults will be permitted to possess up to 10 ounces of marijuana and consume it in the privacy of their homes. Each adult will also be allowed to grow up to 12 plants for personal use.
Driving under the influence of cannabis will remain illegal.
When Do Michigan Marijuana Sales Begin?
Adults will have to wait a bit longer before they'll be able to legally buy marijuana from a licensed retailer.
The state Department of Licensing and Regulatory Affairs (LARA) has one year to figure out the rules around retail sales. The state has to begin accepting license applications for prospective marijuana businesses starting December 2019.
"LARA has spent the last several weeks meeting with a variety of stakeholder groups regarding the implementation of the adult-use marijuana law," said LARA spokesman David Harns. "All indications point to our ability to have adult-use license applications available before the statutory deadline of Dec. 6, 2019."
While LARA won't restrict the number of recreational marijuana licenses, municipalities do have the authority to limit or prohibit marijuana business in their jurisdictions.
Until licensed sales begin, Michigan adults can grow their own plants. They can also give, but not sell, marijuana to other adults who are at least 21 years of age.
A 10 percent excise tax will be imposed once sales do start. The revenue will go to local governments, K-12 education, and road and transportation infrastructure projects.
The state is expected to collect an estimated $262 million in annual tax revenue by 2023, according to a recent analysis by the Michigan Senate Fiscal Agency. Those estimates are more than double those calculated by the group that sponsored Michigan's marijuana measure.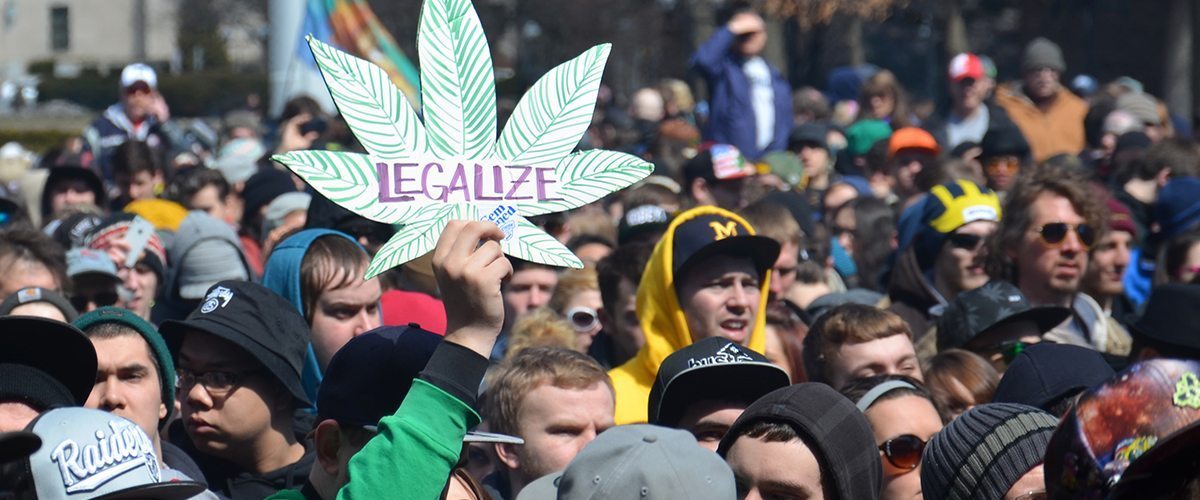 What About Marijuana Charges and Convictions?
Since the results of the election, some Michigan prosecutors have already started to dismiss low-level marijuana cases, according to M Live.
Macomb County Prosecutor Eric Smith sent a memo to assistant prosecutors last week, directing them to begin dismissing charges of use or possession of small amounts of marijuana. Oakland County's Prosecutor has reportedly told his staff to do the same.
It will be up to the state Legislature to pass legislation to expunge the records of people convicted in the past of low-level marijuana crimes. State Rep. Sheldon Neeley (D-Flint) has already introduced a bill that would require judges to review expunge requests.
Gov.-elect Gretchen Whitmer has said she supports providing a clean slate to those convicted of crimes that are no longer offenses. She will take office on January 1.
Stay On Top Of Cannabis
Michigan is one of 10 states to legalize recreational marijuana and one of 32 to legalize the use of marijuana for medical purposes.
Regularly visit our news page to keep up with the latest cannabis industry developments.