A new analysis reveals significant economic benefits Illinois would reap if lawmakers legalize adult use cannabis next year.
Legalizing recreational marijuana in Illinois could create nearly 24,000 new jobs and generate over $500 million in new state and local tax revenue, according to a new study conducted by the Illinois Economic Policy Institute (ILEPI) and the Project for Middle Class Renewal (PMCR) at the University of Illinois.
The study estimates that legalization would infuse more than $1 billion a year into the state economy overall. It would also save taxpayers millions of dollars every year in reduced law enforcement spending, incarceration costs, and legal fees.
"Though decriminalization has already dramatically reduced law enforcement costs, police and courts still spend millions of dollars each year prosecuting marijuana offenses and hundreds of people remain incarcerated at a cost of more than $22,000 each year per inmate," study co-author Jill Manzo said in a statement. "By ending these prohibitions, Illinois taxpayers could save $18.4 million per year."
To assess the potential financial impact of legalizing marijuana in Illinois, ILEPI and PMCR used industry-standard IMPLAN modeling. They also utilized data out of Colorado on consumption habits, tax revenue, and law enforcement costs. Colorado was the first U.S. state to legalize, tax, and regulate adult use marijuana in 2012.
"Assuming similar usage and taxation rates as Colorado, we'd expect marijuana legalization to have more than twice the financial impact in Illinois because of our state's comparatively larger size," study co-author Frank Manzo IV.
"At a practical level, this means tens of thousands of new jobs and hundreds of millions of dollars in new tax revenues that can be invested in vital infrastructure, education, and public safety programs that have been most impacted by recent budget pressures in Springfield," he added.
The authors also assessed frequent claims made by opponents of marijuana legalization by investigating trends in other states that have legalized marijuana. They found the following:
Cannabis usage rates did not rise after legalization as opponents claim.
Opioid use dropped by as much as 33 percent after marijuana was legalized, and traffic fatalities dropped by as much as 11 percent.
Legalization had no effect on absences from work or on-the-job accidents.
"The claims of legalization opponents have been studied exhaustively in states that have begun to tax and regulate legal marijuana," said study co-author and University of Illinois Professor Robert Bruno. "While these policies have consistently brought a myriad of benefits to taxpayers and the economy, the research has failed to find any correlation between legalization and increased usage or other social costs."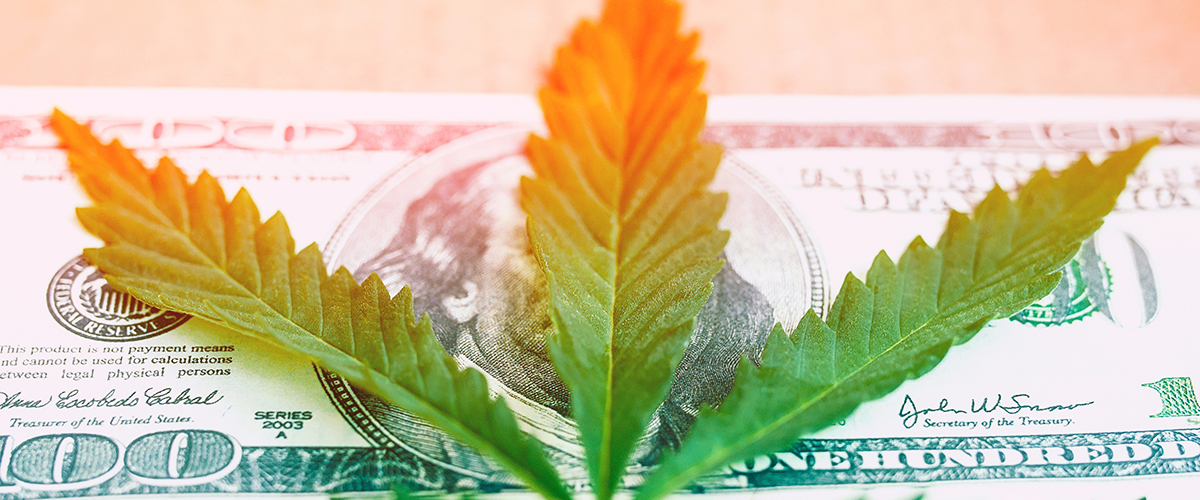 Likelihood of Legalization
In the midterms earlier this month, Illinois voters elected a new governor who supports legalizing, regulating and taxing recreational marijuana. Governor-elect J.B. Pritzker made legalizing marijuana a central component to his campaign.
"There is an abundance of evidence that shows we can legalize marijuana in a safe way. It would have real benefits for Illinois, including reducing opioid overdoses and bringing in much needed revenue from taxation," Pritzker writes on his website.
"Most importantly, legalizing marijuana is a step forward in reforming our broken criminal justice system. Criminalizing marijuana hasn't made our communities safer. What it has done is disproportionately impact black and brown communities," he adds.
According to the Chicago Tribune, sponsors intend to introduce a bill to legalize marijuana in January with hopes of sending it to Pritzker before the session ends in May. The leading newspaper of the Chicago metropolitan area suggests that with Democrats expanding their control of both legislative chambers, that bill is likely to pass.
Earlier this year, a poll found that two-of-three Illinois voters are in favor of legalizing marijuana.
More About Marijuana
The U.S. cannabis industry continues to grow and expand. Stay on top of developments by regularly visiting our news page.