FDA Commissioner Scott Gottlieb didn't provide details on what kind of cannabis reform action he's anticipating.
The head of the United States Food and Drug Administration (FDA) said that it is "an inevitability" that the federal government will reform its cannabis policies as an increasing number of states legalize marijuana for medical and recreational purposes.
First reported by Marijuana Moment, FDA Commissioner Scott Gottlieb in a recent televised CNBC interview with "Squawk Box" host Joe Kernen said that there's "probably going to be a policy reckoning around this at some point in the future."
Thirty-two states have legalized marijuana for medical purposes. Ten of those states have taken the further step of legalizing marijuana for recreational use. In this month's midterm elections, voters in three states approved marijuana measures.
"Obviously it's happening at the state level, and I think there's an inevitably that it's going to happen at the federal level at some point soon," Gottlieb said.
Months ago while appearing on the same news program, Gottlieb discussed the FDA's support for scientific research into cannabis and offered his perspective on the state of federal marijuana laws. While citing concerns about the impact of marijuana on the lungs and developing brain, the commissioner signaled support for federal marijuana decriminalization.
In his most recent appearance on the news show, Gottlieb mostly steered clear from making any direct comments on decriminalization and legalization, and did not make it clear precisely what type of federal cannabis reform policy he anticipated.
After noting that recreational marijuana doesn't "fall within [the agency's] purview right now," he explained their responsibility at the moment is to ensure that cannabis companies refrain from making medical claims about their products.
"But look, we do regulate compounds that are making drug claims and we regulate botanical use of marijuana," the commissioner said. "We have approved compounds derived from marijuana, but there is no demonstrated medical use of botanical marijuana. That's the bottom line."
While acknowledging that the FDA has approved cannabis-derived compounds, Gottlieb went on to dismiss cannabis's medical value further, adding that, "All the people who are making claims around botanical marijuana – medical claims around it and around its purported benefits – those haven't been demonstrated."
There have been numerous studies demonstrating cannabis's therapeutic value, including a comprehensive research review from the National Academies of Sciences, Engineering and Medicine (NASEM). The 395-page report found conclusive evidence that cannabis and its cannabinoids are beneficial for treating symptoms like chronic pain, nausea and vomiting, and spasticity.
Last month, the FDA put out a request for public comments on whether marijuana and other substances should be reclassified. The agency received more than 10,000 comments.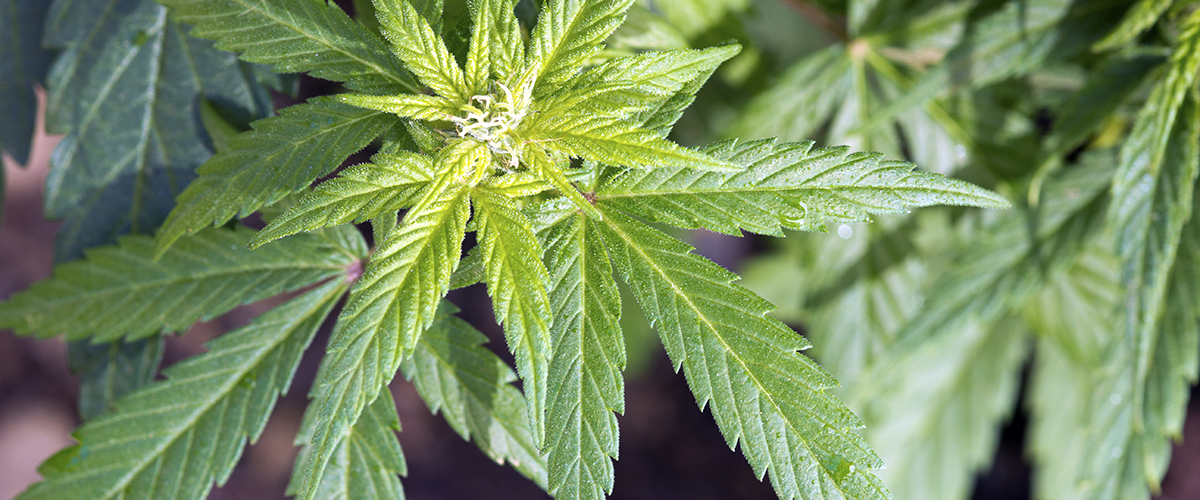 Federal and State Cannabis Laws
While cannabis was at one point freely cultivated and used in the U.S., it has been prohibited under federal law for decades.
Under the 1970 Controlled Substances Act, cannabis is classified as a Schedule 1 drug, meaning that legally it is considered one of the most dangerous substances that carries the highest penalty. The act, which makes cannabis illegal under federal law, is still in place today.
Over the past two-plus decades, legal marijuana has gradually returned to the U.S. As of today 32 states have passed their own policies allowing cannabis. In 1996, California became the first state to establish medical marijuana legislation. In 2012, Colorado and Washington became the first states to take the extra step to legalize recreational marijuana.
Support for federal marijuana legalization is currently at an all-time high, with two-thirds of Americans now saying they're ready for prohibition to come to an end.
Marijuana's Legal Status
To learn more about cannabis laws in the U.S., visit our education page. Through our news feed, you can keep up with the latest cannabis industry news.