Kennedy had been among the last young Democrats in Congress to vocally oppose federal marijuana legalization.
A young Democratic lawmaker has reconsidered his opposition to cannabis and now supports federal legalization. In an op-ed for The Boston Globe's "Stat" publication, Rep. Joe Kennedy III (D-MA) called on the nation to end its "prohibition on marijuana."
"I believe legalization is our best chance to actually dedicate resources toward consumer safety, abuse prevention, and treatment for those who need it," wrote Kennedy. "It is our best chance to ensure that addiction is treated as a public health issue – not a criminal justice one."
Since 2013, Kennedy has represented the 4th Congressional District of Massachusetts, a state that just launched legal recreational marijuana sales this week. He was one of the few, if not the last, young Democrats in Congress to be vocally opposed to ending prohibition.
However, in his op-ed this week the former prosecutor called for the removal of cannabis from the Controlled Substances Act (CSA), and criticized current federal policy for having created an untenable system.
"One thing is clear to me: Our federal policy on marijuana is badly broken, benefiting neither the elderly man suffering from cancer whom marijuana may help nor the young woman prone to substance use disorder whom it may harm," Kennedy wrote. "The patchwork of inconsistent state laws compounds the dysfunction. Our federal government has ceded its responsibility — and authority — to thoughtfully regulate marijuana."
"This needs to change," he added.
From health care to criminal justice, the failures of our nation's prohibition on marijuana can be seen in every corner of our society. Status quo isn't working & states aren't turning back. It's time to legalize & regulate marijuana at the federal level. Read my @STATnews op/ed: https://t.co/q5ZHzYpRwz

— Rep. Joe Kennedy III (@RepJoeKennedy) November 20, 2018
Kennedy, a current member of the House Energy Committee with jurisdiction over healthcare, argued that prohibition has caused the United States to lag behind other nations in regard to scientific cannabis research.
"Given … other countries' recognition of its legitimate medicinal uses, and lower rates of addiction than alcohol or nicotine, this classification is hard to justify," he said. "And the failures of the resulting federal prohibition are stark."
Kennedy also criticized racial disparities in prohibition enforcement and the lack of banking financial services provided to cannabis business.
"As long as marijuana remains regulated by the CSA, the federal government is barred from rectifying these failures or acting with any oversight authority as states move ahead with reform at record pace," Kennedy wrote. "So a broken, patchwork system flourishes in our country today with no federal guardrails — like the ones we have for alcohol and tobacco — to protect public health and safety and ensure equal justice."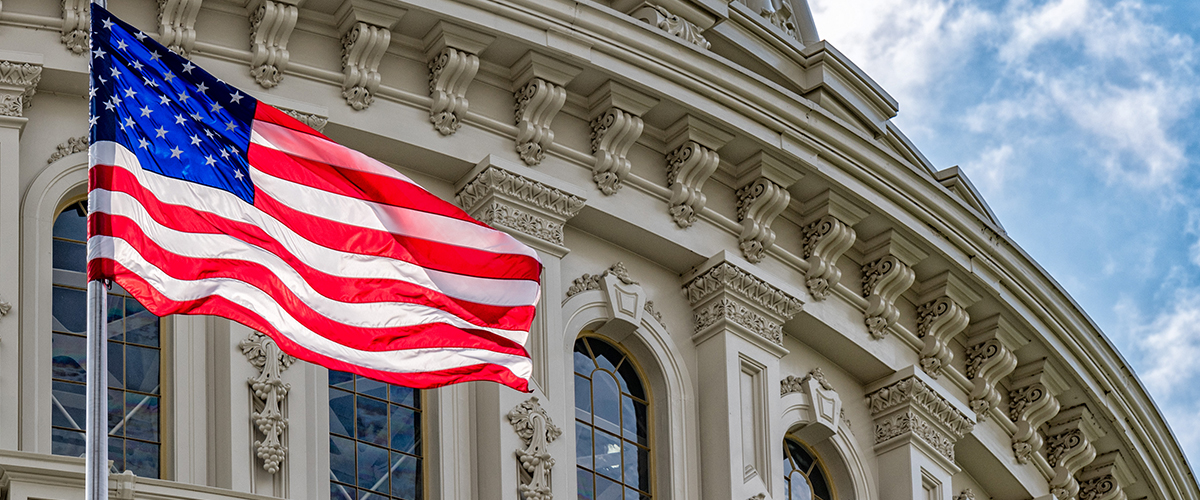 Federal Cannabis Legislation
Ten states have legalized recreational marijuana use and 32 states have legalized medical marijuana. Those laws conflict with federal law, creating a swath of problems.
Many other Democratic lawmakers, as well as a growing number of Republicans, are now supporting federal cannabis policy reform. So are American citizens. In a recent Gallup poll, two out of three Americans said that it was time to legalize marijuana.
With the House of Representatives soon to be under Democratic control, some lawmakers have encouraged Party leaders to prioritize cannabis reform in the next session. In October, Rep. Earl Blumenauer (D-OR) issued a memo outlining a step-by-step process for how the 116th Congress can end federal prohibition before the end of the year.
This summer, Donald Trump indicated he would be open to supporting a bill that would amend the CSA to allow states to write their own policies related to the possession, production, and distribution of marijuana.
Rep. Dana Rohrabacher (R-CA), who lost his reelection bid this month, said the White House made a "solid commitment" to him that they would take up federal cannabis reform in the next legislative session.
It remains to be seen whether Kennedy's new stance on marijuana legalization will lead to cosponsoring related legislation.
More on Legal Cannabis
Learn more about the laws on cannabis throughout the U.S. through our education page, and keep up with the latest developments in the cannabis industry through our news page.