A majority of Minnesota residents now support legalizing recreational marijuana.
A majority of Minnesota residents are in favor of legalizing recreational marijuana, according to a new poll from KSTP/SurveyUSA.
In a survey of 1,000 Minnesota adults, 56 percent voiced support for legalization, compared to just 32 percent who said they want to keep marijuana illegal, and 12 percent who were undecided.
A majority of support was found across nearly all age demographics. The only age group opposed to ending prohibition was adults 65 years and older. Sixty-seven percent of those between the ages of 18 and 49 years expressed favor for legalization.
Political party affiliation also appeared to impact support for marijuana. Democrats, with 69 percent saying they want legalized marijuana, expressed the highest level of support. Among independent voters, 56 percent said they believe marijuana should be legal, while only 43 percent of Republicans felt the same.
In regards to gender, 55 percent of women said they support legalization along with 58 percent of men.
SurveyUSA interviewed 1,000 adults from October 29 through October 31. Of the participants, 83 percent were registered to vote. The margin of error was +/- 4.2 percent.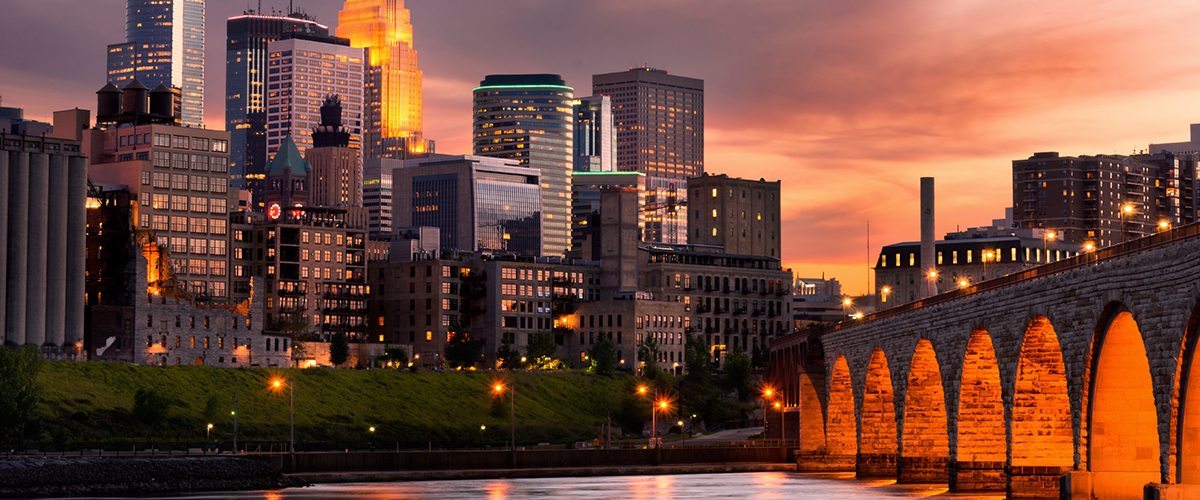 Likelihood of Marijuana Legalization in Minnesota
In Minnesota, voters lack the powers of a ballot initiative. Only the Legislature can legalize marijuana or put a referendum on the ballot. The best avenue for voters interested in encouraging legal cannabis, therefore, is to elect cannabis-supporting representatives.
For pro-cannabis Minnesota residents, the results from last week's midterms are encouraging.
In Minnesota's gubernatorial race, voters elected Tim Walz, a Democrat who is on the record as saying he backs legalization. He has called for recreational marijuana to be regulated and taxed, and for past marijuana-related convictions to be expunged.
"I don't think this is a conservative vs. liberal issue — the fact of the matter is prohibition does not work," Walz said following the election. "I trust adults to make good decisions. I think it makes sense for us to be able to regulate, to be able educate and to use the revenues that come from this."
For Attorney General, voters elected Keith Ellison, who too has expressed some support for legalization.
"It is crazy to throw people in jail for [smoking marijuana]," Ellison said years ago. "Why fill up the jails for something like that?"
More recently, Ellison said, "I think it should be done carefully. It should be done thoughtfully."
On top of the election of pro-cannabis politicians, Michigan this month became the first Midwest state to legalize recreational marijuana. That could put additional pressure on lawmakers.
A challenge in the effort to legalize marijuana, however, is Minnesota's two split chambers. Currently, the Republicans have a one-seat majority in the Senate and the Democrat-Farmer-Labor Party (DFL) controls the House.
"We will definitely be taking a look at the issue of decriminalization and legalization," said DFL Rep. Melissa Hortman, the next Speaker of the Minnesota House. "It has definitely been a fair topic of discussion in the public. I think voters want us to take a look at that."
So what's the likelihood that marijuana will be legalized in Minnesota?
"I think it depends on how much pressure is put on the legislature and I think it depends how much legislative leadership there is on the issue," said University of Minnesota associate professor Kathryn Pearson during an appearance last week on the Dialogue Minnesota podcast.
"I don't think Governor Walz is going to prioritize this issue, but if a supportive legislature brings this issue to him, it sounds like he would be very open to moving forward – at least in a dialogue – to see what could be done on this."
The new Minnesota legislative session begins January 8.
Minnesota did approve the use of medical marijuana for certain conditions in 2014.
Where Marijuana is Legal
Recreational marijuana is now legal in 10 states. Learn more about marijuana laws in the U.S. by visiting our education page.